This has been a weekend of new adventures. Mainly trying new food! Two new things in fact. The first new food happened on Saturday. Every Saturday here in Winschoten, a market comes to life that provides various items and food. So much food! This one food van in particular I have seen several times while living here, but have never stopped by. My partner decided it was time to try something from it. He has had the pleasure of eating these many times before, however until now I have never heard of such a thing. It was called a 'Bapao'.
What is a Bapao?
A bapao is literally a steamed bun. After some research, I discovered that bapaos originally came from China and made their way to Dutch kitchens through Indonesia, which was originally a colony of the Netherlands. The outside is dough that is incredibly soft and fluffy. The inside is has a wonderful mixture of ground beef with various spices.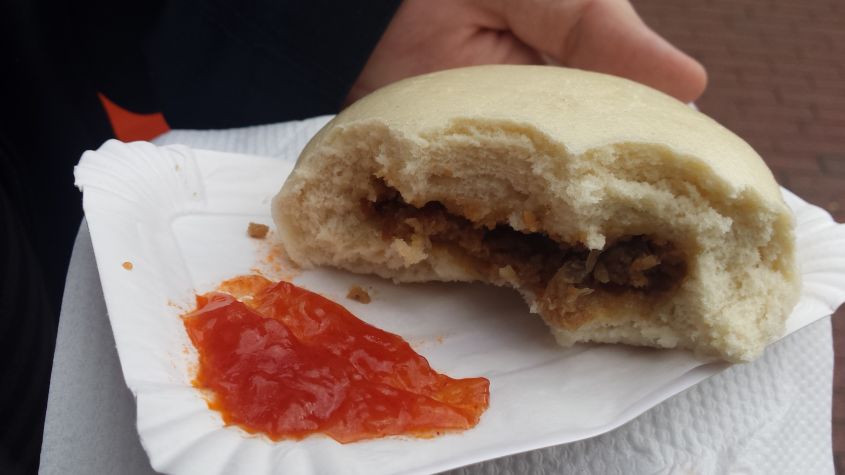 At the food van, they only had one type of sauce to go alongside the bapao. Sweet chili sauce. I LOVE sweet chili sauce! According to my partner, it is the best sauce to go alongside the bapao. Even though I have never heard of bapao before, they can be bought not only from the food van, but also from the store.
How did I actually enjoy the bapao? It was an interesting mix of really hot and savory beef alongside a beautifully fluffy bun. The sweet chili sauce was also fantastic alongside it. It was so delicious! My partner told me that bapaos are also available in the store. As an experiment, I decided to pick some up. Lo and behold, there are different varieties of bapao! The bapao I had at the market is the normal one with mince, but in the store there were kipsate (chicken sate) ones as well as kip (chicken). I decided tried out the chicken one. The only cooking that it needed was 40 seconds in the microwave. The verdict? IT WAS SO SPICY OH MY GOODNESS MY MOUTH NEARLY DIED. It was tasty though!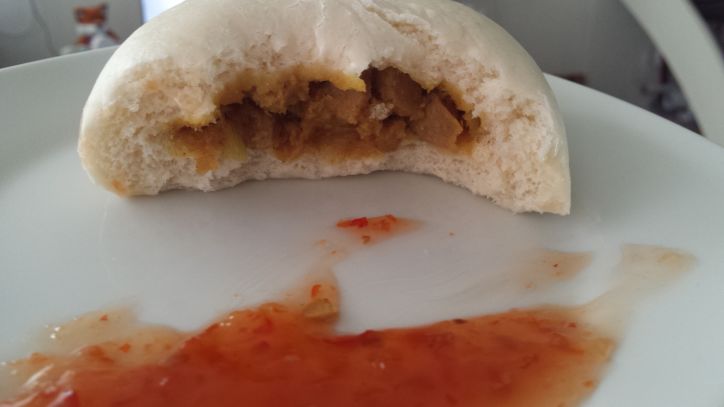 The other 'food'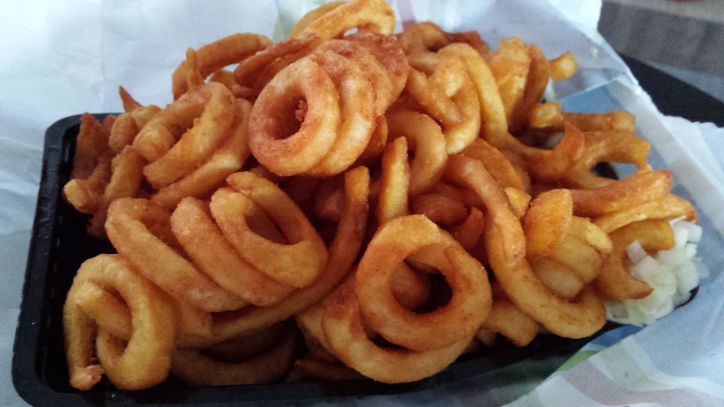 I mentioned that I tried two new foods this weekend. However this second food I have had before, but not in the Netherlands. I mentioned last week on my Patat Zondag blog that I have never had the Twisterfriet before. Today that changed. I got myself Twister friets for my chips.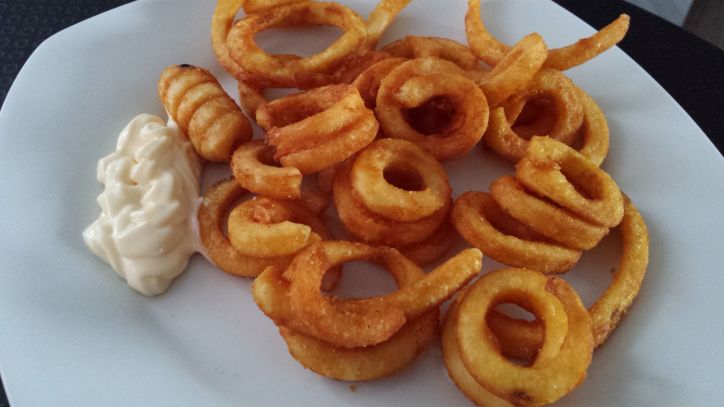 Twister chips brings me back to my childhood. I remember getting twister chips while in primary school as a side. I haven't had them in such a long time. How did I enjoy the Twisterfriet here?
They were so good! So crunchy and delicious with fluffy potato inside. Realistically though, what else was I expecting? However I did notice that they somehow tasted sweeter than normal chips. Maybe because they are possibly aimed at children? No idea, they were good regardless!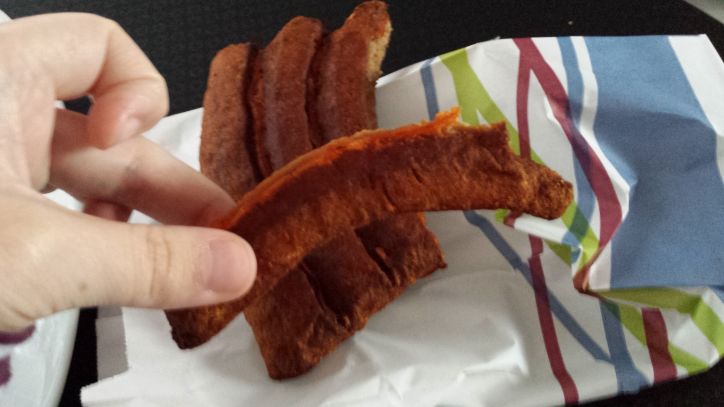 Alongside my Twisterfriet, I got myself a ribster as well. I have had this snack before but I want to give it a wee mention because it's pretty tasty!  The snack my partner got however was new so I got a wee nibble on it. A Berehap (literally translated into bear paw) is a sliced up meatball with onion rings skewered onto a wooden stick. It was pretty tasty, but the meat was pretty spicy. My partner got pindasaus to go with it (peanut sauce) but there are other options too.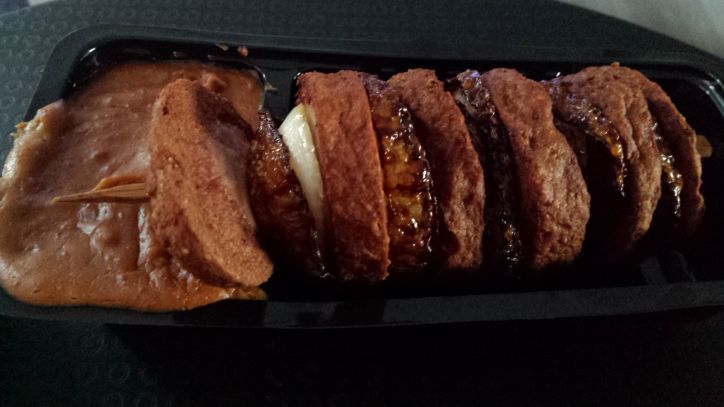 Have you ever ate a bapao? Or do you enjoy twister friets/chips? Let me know!