They Both Die at the End
Young Adult, Contemporary, LGTB, Fiction
Simon & Schuster
September 7th 2017 (first published September 5th 2017)
Paperback
368
On September 5th, a little after midnight, Death-Cast calls Mateo Torrez and Rufus Emeterio to give them some bad news: they're going to die today. Mateo and Rufus are total strangers, but for different reasons, they're both looking for a new friend on their End Day. The good news: there's an app for that. It's called the Last Friend, and through it, Rufus and Mateo are about to meet up for one last great adventure - to live a lifetime in a single day. 
"No matter how we choose to live, we both die at the end."
I was so excited to read They Both Die at the End by Adam Silvera. I heard nothing but fantastic and heartbreaking things about the book. There is always something strangely enthralling to me to have my soul shattered by words alone. Guys.. this book broke me and remade me.

The writing style of Silvera is always so incredible, and this book is no exception. Outstanding detail and fully immersive. With such a unique concept, I was falling head over heels in love. The story is paced in such a way that you have time to fall in love with the characters only to have your heart torn in two. I was crying too much I could not handle myself! Super emotional but also packed with humor and ending adventures. Speaking of characters, the diversity was superb. While one character is Puerto Rican and gay, the other is Cuban and bisexual.
One thing that I started to really think about while reading the book was mortality and how fragile it is. You never know when a day could be your last. What if you had the chance to know about your last day, what would you do? Are there things in your life that you would want to set right before you left this world? The book really brought this reality home to me. That you really should live each day like it could be your last and just enjoy the time you have.
"Life isn't meant to be lived alone. Neither are End Days."

The story follows 2 important calls from Death-Cast. If they call you, you will die that day. From that moment, you only have 24 hours to live before you die. Mateo Torrez and Rufus Emeterio, two completely different people receive their call just after midnight on the 5th of September. Wanting to live one last time and make a new friend, they take to the app "Last Friend". This app allows people who have received their call to match up and meet up. It is through this app that Mateo and Rufus join together and go on one last adventure.
"I wasted all those yesterdays and am completely out of tomorrows."

Mateo is an absolute bean. I fell in love with him and his anxiety-riddled mind. He prefers to be within his little safety bubble than risk his life. However, once he receives his call, he knows he should get out there one last time and make the most of it. He regrets immensely how little he has done in his life. Mateo has a beautiful friendship with his best friend Lidia and her child, it warms my heart so much. He is also so cute with Rufus and yes, I ship them 100 times over. I love how Rufus is able to bring out the best (or worse, depending on how you look at it) of Mateo and lets him truly live. The relationship between them is heartwarming and heartwrenching and gosh… I love him.
"But until then I promise to be the Mario to your Luigi, except I won't hog the spotlight."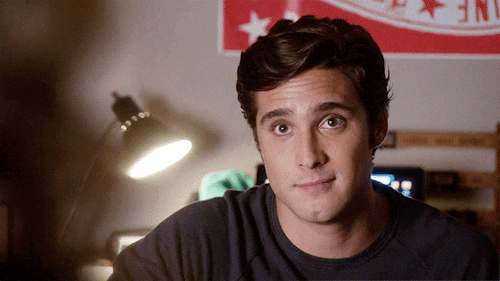 Rufus is practically the polar opposite of Mateo. He is the Ying to Mateo's Yang and I adore that. Rufus has had a very traumatic life, having witnessed the deaths of his family. Although he looks like a tough cookie on the outside, he is a soft as caramel on the inside. He wanted to go over and beyond to make Mateo happy on his Last Day. Rufus wanted to make sure Mateo lived, even if it meant popping his safety bubble. Rufus is a wonderfully complex character with a pure heart. He is simply a loving character who wants to love. The way that Rufus and Mateo's relationship grows into something more was not instant, but I was completely satisfied by it (and it broke my heart).
"You may be born into a family, but you walk into friendships. Some you'll discover you should put behind you. Others are worth every risk."
I also adored Rufus's group of friends who call themselves The Plutos. They were so incredibly loyal to him, even on his last day. They were willing to be there for him even though Rufus didn't know why anyone would want to be within general. The fact that they were more like family to Rufus just shows how close they are. It's the type of group you want for yourself when it comes to friendships.
What I also liked about They Both Die at the End were the other points of view that were weaved into the story. Even though the characters these points of view were told from, they were essential in bringing together the story. How these characters mingled in with one another in some way. Simply put, it was flawless.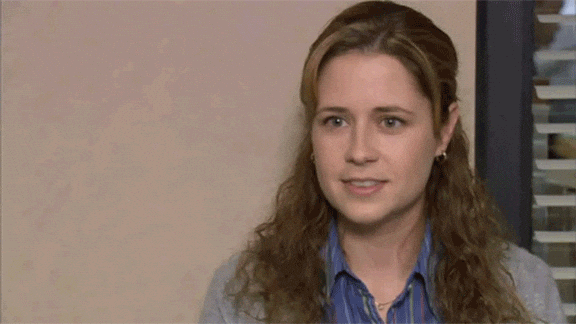 Overall, They Both Die at the End was everything I excepted it to be and more. A heartwarming, gut-wrenching story of adventure, love and loss. It will have you crying with laughter and howling with tears. An absolute must read for any Silvera fan!