The Salt Path
Nonfiction, Autobiography, Travel
Micheal Joseph
March 22nd 2018
Paperback
288
Just days after Raynor learns that Moth, her husband of 32 years, is terminally ill, their home and livelihood is taken away. With nothing left and little time, they make the brave and impulsive decision to walk the 630 miles of the sea-swept South West Coast Path, from Somerset to Dorset, via Devon and Cornwall.
They have almost no money for food or shelter and must carry only the essentials for survival on their backs as they live wild in the ancient, weathered landscape of cliffs, sea and sky. Yet through every step, every encounter, and every test along the way, their walk becomes a remarkable journey.
The Salt Path is an honest and life-affirming true story of coming to terms with grief and the healing power of the natural world. Ultimately, it is a portrayal of home, and how it can be lost, rebuilt, and rediscovered in the most unexpected ways.
Color me impressed
At first, when I started reading The Salt Path by Raynor Winn, something felt off to me. I couldn't put my finger on it. But after reading more, I realized what it was. When picking up The Salt Path, I did not realize it was actually a nonfiction book. I don't know how I missed that, but I did. Non-fiction books tend to not be my cup of tea. But I adored how the cover looked. But I said, "NO BEXY, YOU READ THIS BOOK!"
However, I was thoroughly impressed with The Salt Path. The story of Raynor and her husband Moth is heartwarming and their journey is a joy to read about. With the two of them losing their home and farm, they go on a wild journey and walk the West Coast Path. 630 miles of wind-swept, tea drinking wild camping. The people they meet along the way also add their own little nuggets of wisdom and story and I feel like they were crucial to the story.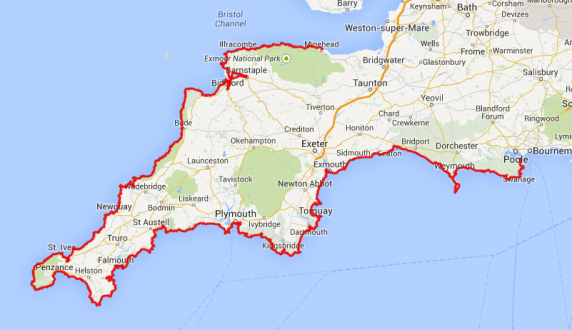 It did take me a little while to get into the book. As mentioned at the start, I am not a fan of non-fiction books. But The Salt Path kept me interested. It has even got me interested in looking up the west coast path route. Although I know I wouldn't do it the way they did it! I would probably go the route of busing and walking and inns/B&B's. It's a very inspiring book and to think that is a real story is incredible.
Personally, for me, I would recommend The Salt Path to people who enjoy a good non-fiction book. Would also recommend this book to people who love stories about a journey.