This is the second blog in my blog series leading up to my 2 year anniversary. My first blog was all about my obesity and the struggles I faced with being obese. You can read that blog here, and I suggest you do before continuing on with this blog. This second blog is talking about the start of my journey. My journey into a new life.
The beginning of my journey
I started going to a weight loss group in February 2014. The doctor told me all about this group and passed my information over to them. I received a letter with a start date and I was ready to get started. This was only the beginning of me getting my life back together. I was incredibly scared but excited because I knew that this could potentially work. This weight loss group was going to be a lot of hard work and no walk in the park. In order to succeed, I would need to make changes. I NEEDED to be motivated and lose weight, or I would never get better.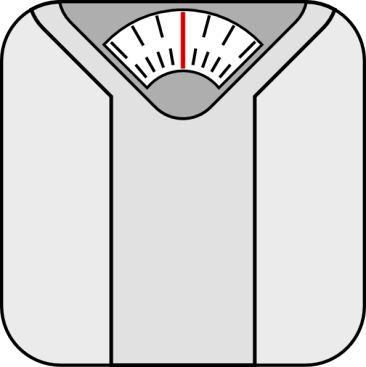 At the first meeting, you were weighed. Then the dietitian who ran the group told everyone what would take place during these weight loss meetings. The group would meet once every month. These meetings would last for 12 months (a year). You had to make sure that every time you attended the meeting, that you lost weight or were showing positive changes. That could either be with your eating habits or exercise. I knew that I needed to make changes in order to lose weight. Whether that was  finding my food triggers and handling them or cutting out food altogether.
Information about weight loss surgery
At the meetings, the group were also given information about weight loss surgery. This information included the various different types of weight loss surgery that were currently available and the changes that it would have on your body and your life. If members were interested with going forward for weight loss surgery, they had to be:
a) Incredibly motivated to lose weight.
b) Willing to change their lifestyle.
c) Be aware that things would never be the same. They would not be able to eat the same ever again.
d) Be mentally prepared. Not only is it a physical change, but also a psychological and emotional change. If members were not prepared for that, then they would not be allowed to have weight loss surgery.
Before attending the weight loss group, I was fairly certain I wanted to go down this route of weight loss. This would be an incredibly life changing operation. I had to make sure I was motivated and willing to change.
Stopping certain things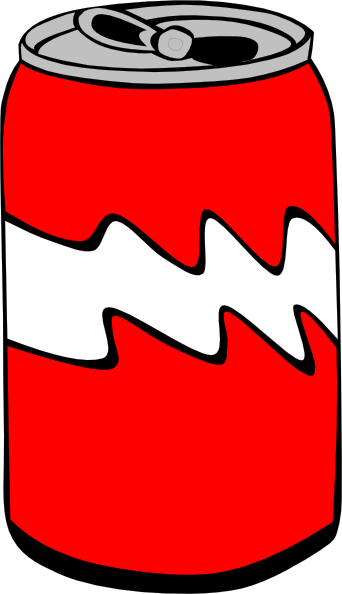 From the beginning of joining the weight loss group, I stopped drinking fizzy juice. This was a big undertaking because once upon a time I would drink up to 5 bottles of Pepsi Max or Coke a day. I knew that there would be times were I would be tempted to drink some fizzy juice, but I knew if I cut it out, it would be a good step forward. I also decided to stop eating incredibly sweet things on a regular basis. It was (and is) acceptable to have a sweet thing every now and then, but every single day was a bit excessive.
During these meetings, members learned about various ways in which to succeed with weight loss. We were told about the plate of good food where you could have as many vegetables on it as you liked, a quarter plate of carb and a quarter plate of protein. This could be a normal meal of broccoli, chicken and potatoes for example. We were told about food diaries and how important they are to keep track of the food you consume. Upon hearing this, I really wanted to start writing my own food diary too. In fact, it was mandatory that members would keep a food diary. They are good way of finding out triggers and food habits that you may not of been aware about before.
Motivation within the group
The group was incredibly inspiring. Every time members would meet, they  would tell stories about their own progress and what they would like to achieve until the next meeting. What I loved about the group was everyone had one goal in mind. We all wanted to lose weight and get our lives back on track. I was the youngest person who attended. At the start, that made me feel slightly nervous. As time went on however, I started to ease into my surroundings and the people who attended. In fact, I was told that it was inspiring to see someone so young wanting to change.
Attending these meetings always made me feel motivated. At the start of meetings, we would chat amongst ourselves and talked about various day to day activities. It got to a point for me where I was looking forward to going to the meetings not only for the education from the dietitian and weigh-ins, but for the chatter with members of the group.
Fast Track Group
After about 8 months of attending the weight loss meetings, the dietitian informed us about a new pilot group that would be starting in November.
At the start of the meetings, the group were told that if we wanted to have weight loss surgery, we would have to attend the meetings for 12 months. Upon completion, members who were interested in weight loss surgery would then have to attend a bariatric group lasting an extra 6 months. After the final 6 months, meetings would take place with various doctors and surgeons involved and a decision would be made about weight loss surgery for you. It was not guaranteed.
This Fast Track Group would be different from that. Instead of attending the weight loss group for 12 months, you would stop attending the weight loss group at the end of October and start the Fast Track group in November. This group would last 3 months and the meetings would take place every 2 weeks. At the end of the Fast Track Group, if a member met all the goals that they expected from you – then they are put forward into the bariatric group which would only be for 3 months.
In order to be eligible for the Fast Track group though, a BMI of 40 or under had to be achieved. So if you wanted to attend, you need to hit this mark or you would not be eligible. If you didn't meet the requirements for the Fast Track group, then continuing on in the normal format was fine.
Hard work and the decision of a lifetime.
I made sure that I kept losing weight. After hearing about the Fast Track Group, I knew that I wanted to be part of it. I made sure that I continued to write my food diary (which honestly was such a helpful thing) and continue to get out and about more. It was going to be an incredibly emotional day if I was eligible for the Fast Track Group, I just had to make it happen.
I still remember the day so well. The day where people who wanted to be put forward for the Fast Track group had to be weighed and told their BMI and whether or not they were eligible. Only a handful of people from the group were interested in Fast Track, me included. When I got weighed, I was nervous that I did not work hard enough. But I was perfectly fine. I was 37 BMI and 117.4kg. I was under the mark and I couldn't be happier.
The Fast Track group started in November.
My journey towards a new life could be closer than I originally thought.
I was excited to begin.