Spare and Found Parts
Young Adult, Fantasy, Science Fiction
Titan Books
February 6th 2018
Paperback
416
Nell Crane has always been an outsider. In a city devastated by an epidemic, where survivors are all missing parts—an arm, a leg, an eye—her father is the famed scientist who created the biomechanical limbs everyone now uses. But Nell is the only one whose mechanical piece is on the inside: her heart. Since the childhood operation, she has ticked. Like a clock, like a bomb. As her community rebuilds, everyone is expected to contribute to the society's good . . . but how can Nell live up to her father's revolutionary idea when she has none of her own? Then she finds a mannequin hand while salvaging on the beach—the first boy's hand she's ever held—and inspiration strikes. Can Nell build her own companion in a world that fears advanced technology? The deeper she sinks into this plan, the more she learns about her city—and her father, who is hiding secret experiments of his own.
What a wonderful surprise!
I didn't know what to expect when it came to Spare and Found Parts by Sarah Maria Griffin. After discovering the book while browsing books at Waterstones, I read the back synopsis. I really liked the idea of the story, so I picked it up. Needless to say, I really enjoyed this book!
The story is pretty captivating with the concept of people needing bionic/cybernetic limbs because they are born without. The location is also in a different version of Dublin, called The Pal, and is recovering from an epidemic. Despite this, there are heavy themes of futuristic advancements and nature, for example, elephants roam free within this world. The characters in the book are also very interesting and well written. I especially loved the main protagonist, Nell.
"She would be a new woman, unveiling a new man. A new man, a door, a key."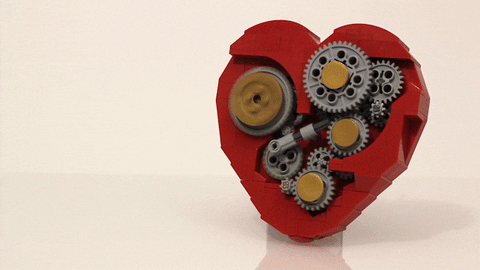 Unlike the other people who own cybernetic limbs, Nell has a clockwork heart. It beats and ticks inside her and the descriptions of her heart are super lyrical. Sing-song like. I feel so bad for the way she feels lonely. She has a dad who only cares about his work and not so much about her. Since Nell refuses to be alone, she decides in creating a companion who would give her much needed attention. But of course, this also causes a negative effect with her real friends. Throughout Spare and Found Parts, Nell discovers that because of her isolation, she was blinded to what was in front of her. Nell is a very passionate girl and I adored the way she progressed.
Even though Nell constantly hated the advances of Oliver, I actually really enjoyed reading about him. Although truths are brought up later in the book, Oliver really does care for Nell and would love to win her heart.
"I'd know your heartbeat anywhere. Ten thousand songs and it is still the most marvelous thing I have heard." 
Io, the kettle faced robot, really did steal my heart in this book, however. Even though he is the creation of Nell, an AI, he tries his best to get along with Nell and anyone who encounters him. HE is a real relic from the past and holds knowledge from ions again. He even has music!
Overall, Spare and Found parts really made me happy. From the intricacies of technology to the discoveries of truths that have been hidden away. This is a book I believe anyone would really enjoy. I would say though that as a reader, don't expect to have every detail right away. The book is paced in a way that keeps you wanting more. It is not fast, it is a slow-burn and it works wonders. It is 100% worth the read!