Over on Twitter, I have been raving on about my upcoming trip to Scotland. This holiday will be made extra special because my partner and his parents shall be accompanying me. My family will finally get to meet my partners parents in person for the first time. I am also really looking forward to showing them my home country. So I've decided to write a bog about my Scotland Plans!
Edinburgh Festival
The biggest part of this holiday shall be attending the Edinburgh Fringe Festival. This is an event that is held every year with various shows and attractions to visit. Hundreds of people line the streets to enjoy the atmosphere and enjoy the festivities. While I still lived in Scotland, I really enjoyed going to the festival to see different shows.
Most of the shows during the festival do cost money, and since I don't know what shows would be appropriate for my partners parents, we shall be doing most of the Free Fringe events. These are shows/comedy acts/music that are completely free of charge. It also means we are not bogged down to certain times of day. We will take each day as it comes and enjoy what the festival has to offer.
Book Festival Day Visit
Speaking of festivals, another festival that will be taking place while we are on holiday is the Book Festival. I LOVE THE BOOK FESTIVAL. Every single year my family and myself would go to the book festival to see our favorite children authors, get books signed and participate in different events.
I would love to be able to go here just for a day to show them what it is like. Sadly with our short visit, we won't be able to attend any events that are of interest to me. This does not matter too much though to me, as long as we can go and visit I'll be happy. The big bazaar with several places to have coffee and snacks. There is also the big book shop there which I will enjoy rummaging through.
Royal Bus Tours
My partner and myself have done this particular tour a few years ago. Now we would love to give the experience to my partners parents. The Royal Bus Tour ticket provides you with 48 hour access to every bus tour in Edinburgh. Going on these tours is always a thrill to me because I love riding on top of a roofless bus. It will also be great for my partners parents because they'll get to experience Old Town and New Town while learning about each area. Although they can understand English, they could potentially listen to my partner explain parts too!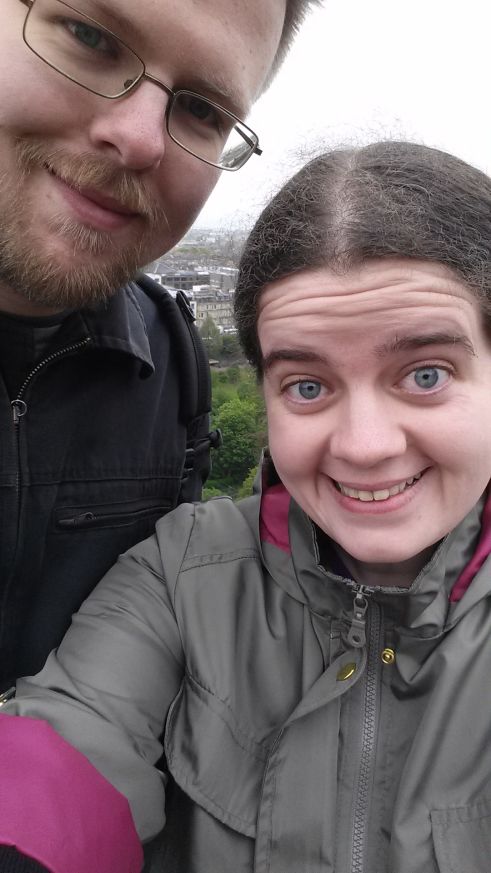 On top of this, The Royal Bus Tour ticket also grants you access to three major tourist attractions.  The Edinburgh Castle which is located at the top of the Royal Mile. Holyrood Palace that resides at the bottom of the Royal Mile. Finally, the Royal Yacht Britannia which is found at the Ocean Terminal shopping center. All three of these places are fantastic places for tourists to visit and to take beautiful pictures of the buildings, architecture and scenery. The views from the Castle are stunning!
 The Edinburgh Tattoo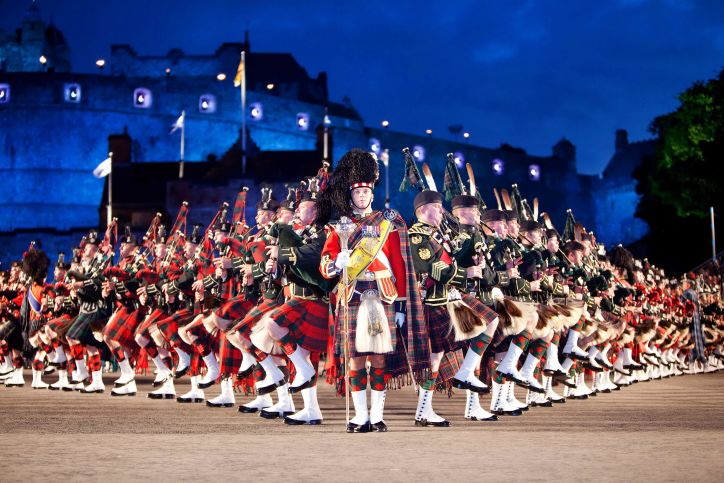 I would say that this part of the trip shall be the biggest thing we attend during the festival. Even though I am Scottish born and bred, I have never been to the Edinburgh Tattoo!! I have only ever seen the Tattoo from videos and the TV. It has always been something I wanted to do but was never able to. Thankfully I will finally be going with my partner and his parents.
The Edinburgh Tattoo is an evening where performers come together to celebrate everything Scottish. It takes place just beside Edinburgh Castle, and will showcase loads of pipe bands, drummers and dancers from around the globe.
What's wonderful about going to the Edinburgh Tattoo will be my mother and father coming along too. They will be experiencing the tattoo together with my partner, his parents and me. However there is a little downer to this. My parents will not be sitting next to us. To make things easier for my mother, we got her and my father seats at the front of the arena in order for her to attend. It sucks that she won't be able to sit together with us. Just knowing that she and my father will be there though makes it worth while!
I am seriously looking forward to experiencing the Tattoo for the first time and enjoying an evening of feeling truly Scottish!
Side attractions / events
As well as enjoying the festival and everything it offers, the Tattoo and Royal Bus Tour, there will be some things we do on the side. These places are available to visit all year around. Many of these I have done in the past, and some I have not. I am super excited to show my partners parents these attractions!
Edinburgh Dungeon
I love going to the Edinburgh Dungeon. Seeing all the costumes and enjoying their "show". I used to love going here on many occasions with my friends during high school, but have not been in several years. I have a really in-gut feeling that my partners mother may find the whole experience terrifying. She will be fine though as long as she has an arm to take hold of!
Dynamic Earth
Now I am going to mention Dynamic Earth as a potential place for us to visit. It is such a thrilling experience to go "back in time" and watch everything from the past. Experiencing the ground shaking while earthquakes take place and feeling out cold an iceberg is. My favorite part of near the end when you lay on the ground on watch a big 360 degree screen. There is something magical about it and I love it. I know that my partners parents would enjoy the experience too.
Camera Obscura
This attraction was suggested by my sister. I have personally never been here before so it would be a new experience for everyone! The only things I have been told about Camera Obscura is that it is based on different optical experiences, which kind of made sense to me given the name. The part I most look forward to though is not necessarily inside the venue but on top. On the top floor, there is a veranda with views over the entire city. A perfect location to be to truly capture the heart of Edinburgh. That would be my main reason to go here!
On top of all of these, it is highly likely that we will be going on some sort of ghost / walking tour. These are great to go on while seeing different back areas of Edinburgh. But just like Edinburgh Dungeon, my partners mother will need to cling onto us for dear life!
Food and Drink
During the holiday, there will be many locations we visit for food and drink. Most of these places will be restaurants or café that I personally love. There will also be places though that I have never been and look forward to experiencing! On top of going to restaurants, there will of course be me getting them to experience traditional Scottish food.
Cosmos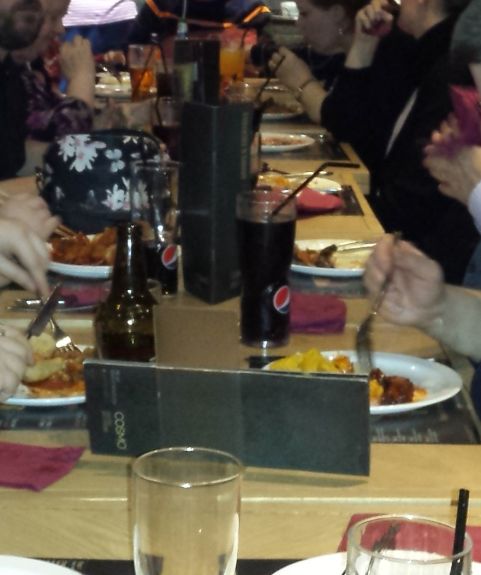 The main place that my partner would love to eat at is Cosmos (or Kuzcos as he loves calling it!). This is an all-you-can-eat world restaurant. You can eat a variety of food from around the world. Chinese, Indian, carvery – you name it, it's probably there! The food is incredibly delicious and is my partners favorite restaurant in Edinburgh. I know that my partners parents will love this place too and I'm sure on their return visit it will be top of their lists of "things to do".
Eating Haggis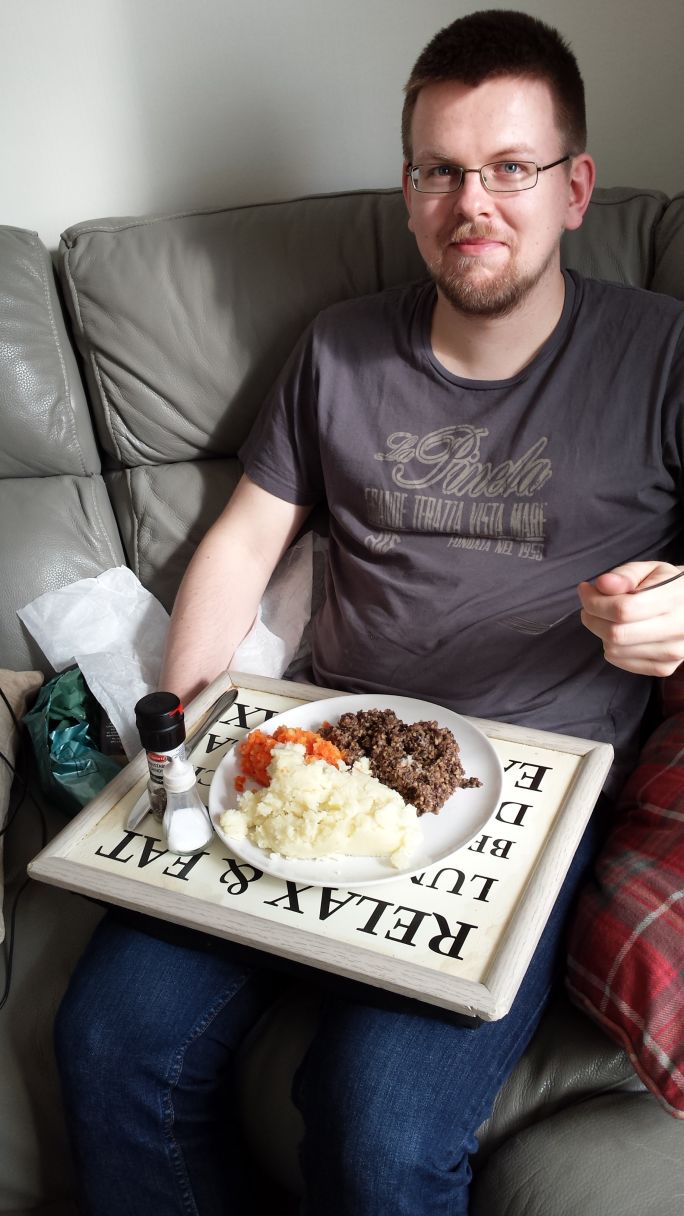 My partners parents hate the idea of Haggis. They are also not really looking forward to trying it. But I have told them they must, as it is the most traditional food from Scotland. They need to at least give it a try. If they don't like it, fine. But I have a feeling they may find it tasty. I plan on finding a place where they sell a proper meal of haggis, neeps (turnips) and tatties (mashed potatoes). Personally, I am really looking forward to eating haggis again cause I adore it.
If by the end of this trip they have tried haggis in at least some form, I'll be happy.
A proper chippy fish and chips
If you are unaware – I am allergic to fish. I may talk about this in another blog at some point, but just know it sucks. I will never be able to experience the joys of eating a traditional chip shop meal. However regardless of my allergy, I plan on letting my partners parents enjoy this most traditional fast food. They may say no because they know I'm allergic, but THEY NEED TO TRY IT! There is nothing like getting a meal from a chippy, and eating it in its bag with a wooden fork.
Another thing we may visit is a traditional Scottish pub. I know that my partners dad will enjoy the experience of drinking a fine pint of Scotland's best while enjoying traditional Scottish music.
The last major point of the trip is all about Family and birthdays!
Birthday celebrations
During our trip to Scotland, there will be not one but two birthdays we need to celebrate! My sister whose birthday is on the 16th, and my mothers on the 20th. Since we will not be in Scotland for my mothers birthday, we have decided to have a nice birthday meal with the family. We will be going to the Coronation Inn in Gorebridge. I have never been here before but have been assured the food is delicious. It will also be the first proper meal we have together as a full family.
This will also be when we bring gifts for my family. There will be birthday gifts for my sister and mum and a lovely gift for my dad. I am fairly certain they will love them! I hope so, it took us ages to find them!
Spending time with family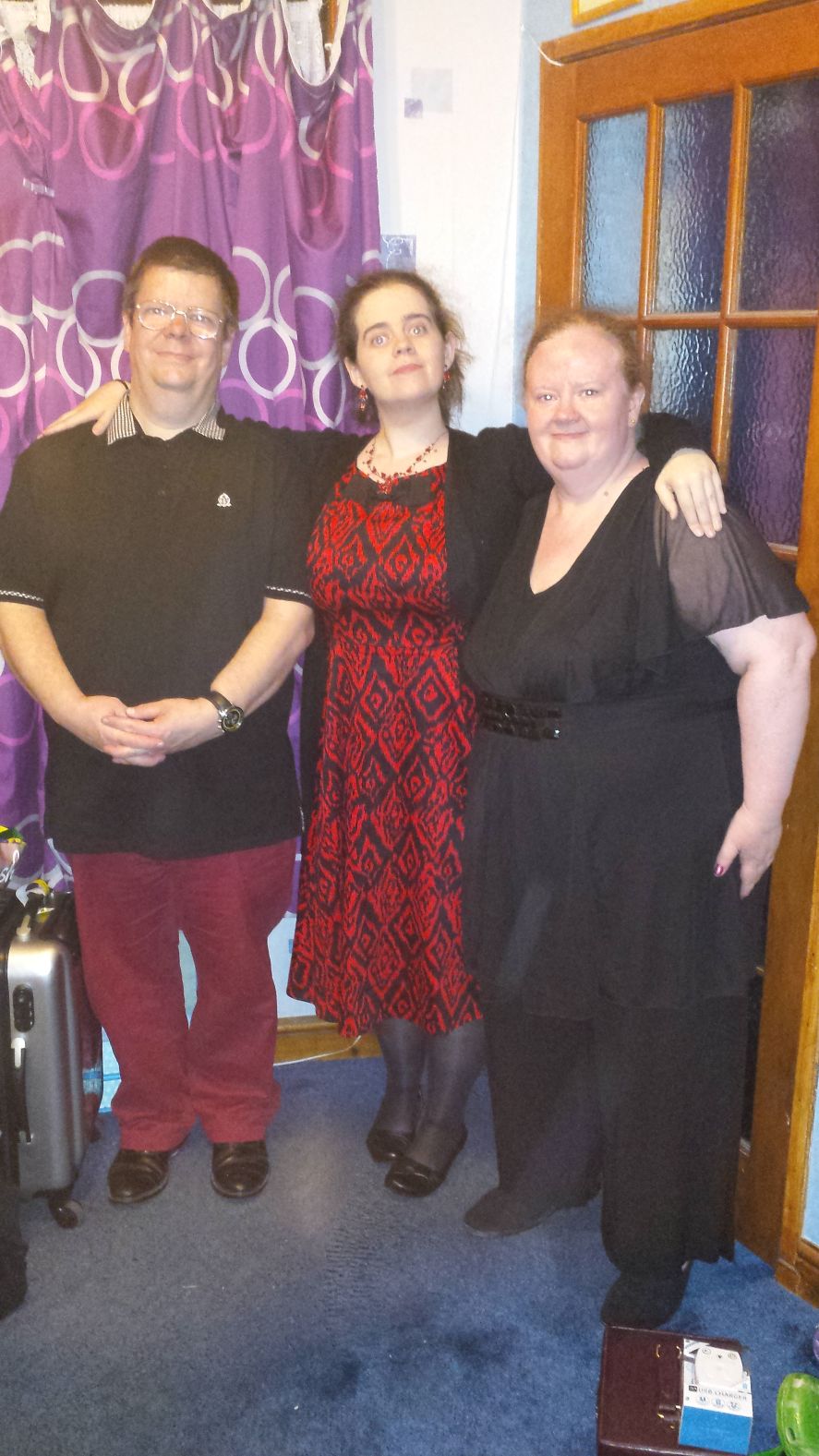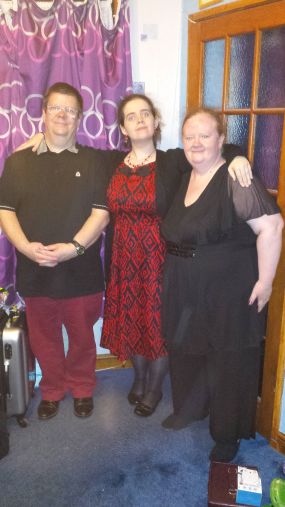 To wrap things up, I will talk about the last major point of this trip. This holiday shall be the first time my partners parents are meeting my parents. It will be an incredible experience and I am sure everything will be fine. Once upon a time, I probably would have been super nervous and worried about the initial parent meeting, but I'm not anymore. If anything, I'm incredibly excited. My partner and my parents meeting has been long overdue and it is high time they did.
Not only will my partners parents be meeting my parents, but they will also be seeing a lot of my family. My aunties, uncles, cousins and my dear Nana. I have a massive family and I hope they can handle everyone! I know they are incredibly excited to meet everyone.
This Scotland trip is going to be one to remember. Visiting the festival, introducing my partners parents to everyone, it is a huge milestone for me. Finally they will be able to put voices to names and get more acquainted. This will definitely be the first of many trips in the future.
Have you been to the Edinburgh Festival before? Do you remember the first time you and your partners parents met? Let me know in the comments below!