Every year, there is a small festival that is held at the rosarium called the Rozenfestival. The festival has a variety of things to see. We decided to go and have a look around to experience it! Even though we didn't purchase anything, it was overall a lovely experience.
Rosarium's 50th year!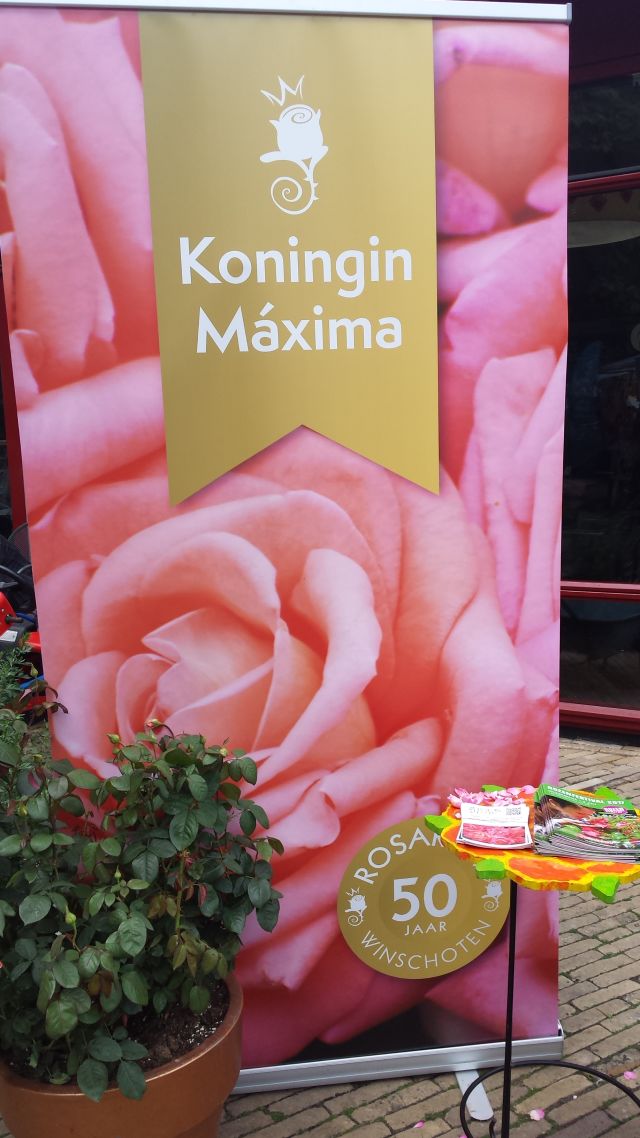 The rozenfestival this year was rather special. This was because this was the 50th year that the rosarium has been around! In June, the queen of the Netherlands, Máxima, visited the rosarium to commemorate the occasion. She also baptized the waters that would water the flowers as well as naming a brand new rose in her name – Queen Máxima. Sadly I did not attend her visiting, but you can see various pictures of her arrival by visiting this website here by the fantastic photographer Marcel Lameijer! Don't worry if you don't understand the page, the photos will be easy enough to look through.
Stalls to visit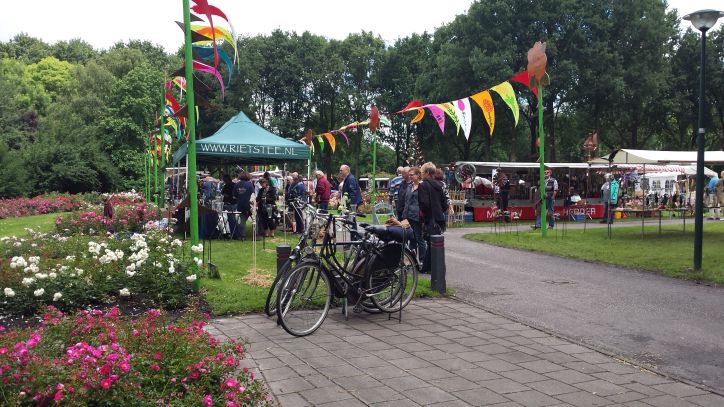 I have always enjoyed looking around various stalls at any event I go to. The rozenfestival was no exception! Many different stalls lined the little paths of the rosarium filled with homemade items. From woodcrafted owls to beautiful metalworks, it was a joy to see. There were also people selling homemade jams and honeys. Each stall had a different feel about them which I love.
Here are various pictures that I took while my partner and me walked around some of the stalls.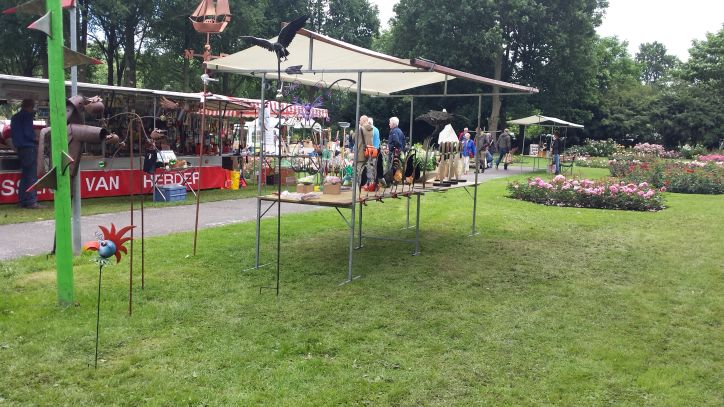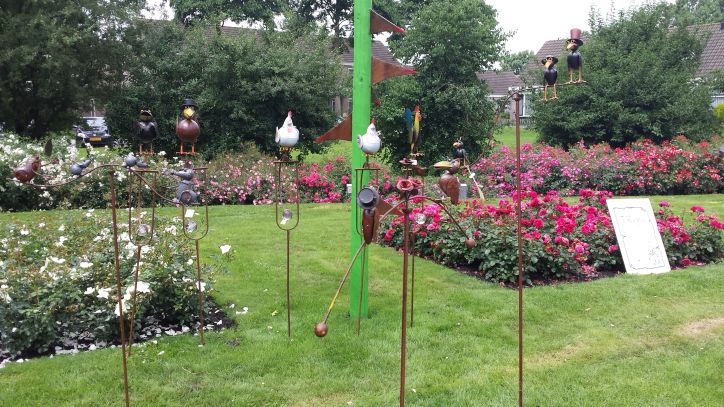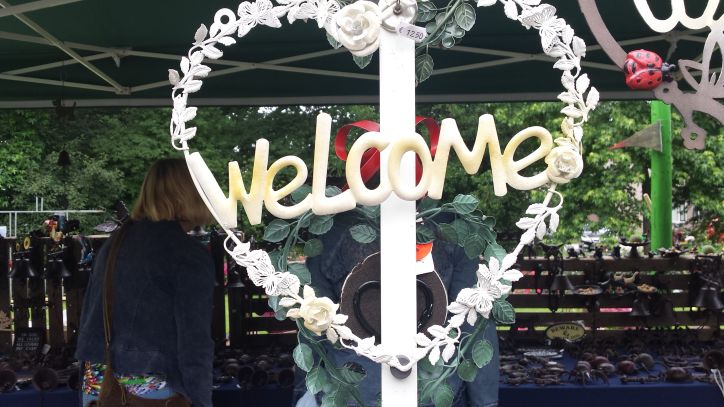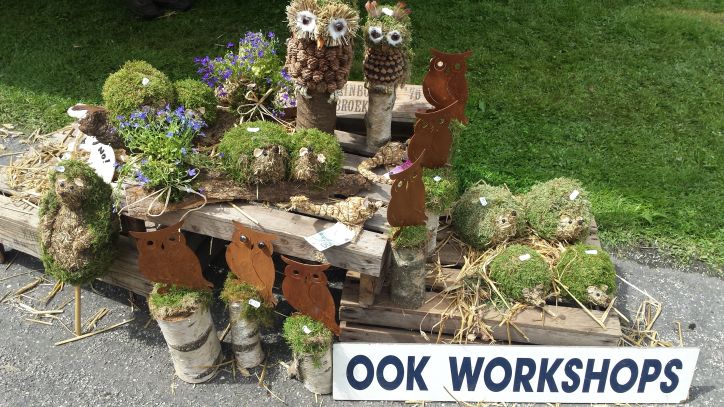 My favorite stall was the metalworks one with various funny birds on metal sticks. They were absolutely adorable and something I may look into buying once our garden is complete!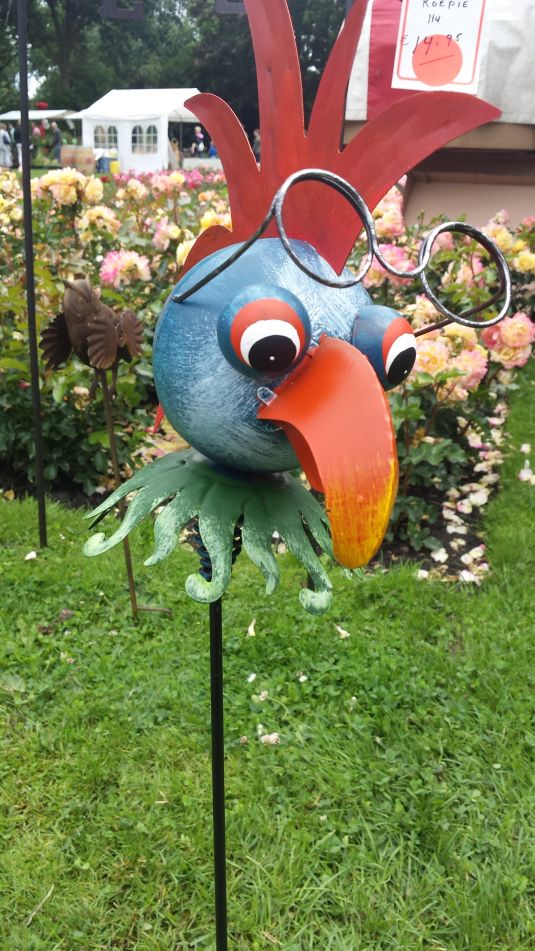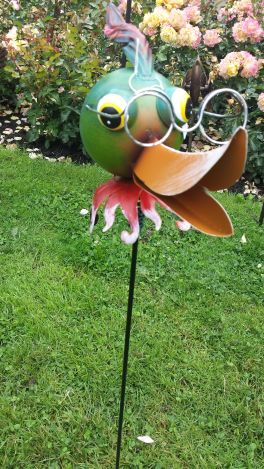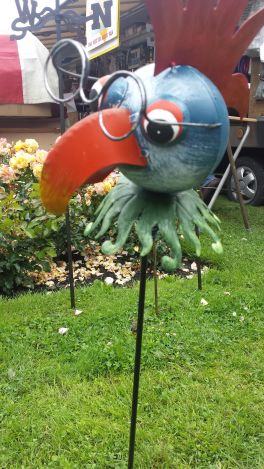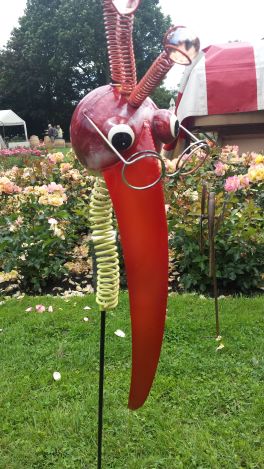 Groenmarkt (garden market)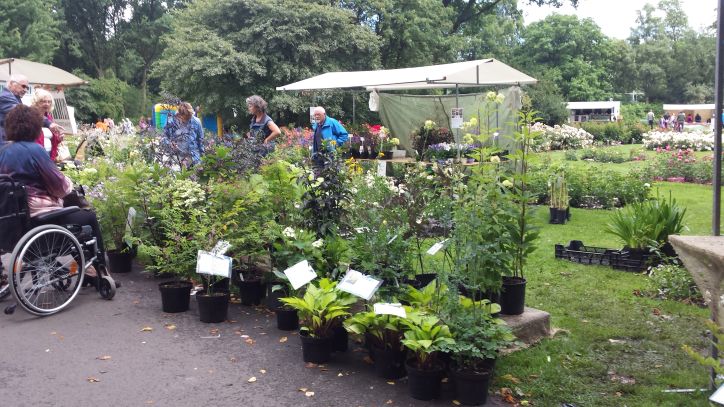 Another feature of the festival was the groenmarkt, or in English – the garden market. A massive selection of flowers, herbs and bulbs were available for purchase. All beautiful! If our garden was ready for some plants, I would of picked some up. While in the groenmarkt, I was planning on purchasing some tulip bulbs for my father. With advice from my partner though, I did not. The reason for this was because over the past few days it has been raining. These bulbs have been sat outside in this rain, these means that they would need to be planted right away. I wouldn't be able to give them to my dad for over a month. Not the best! I do however plan on bringing him back from tulip bulbs still, just in better condition!
Here are a few pictures I took while walking around the groenmarkt!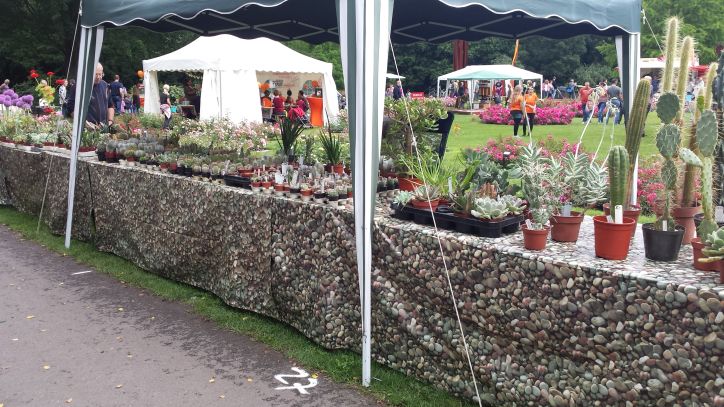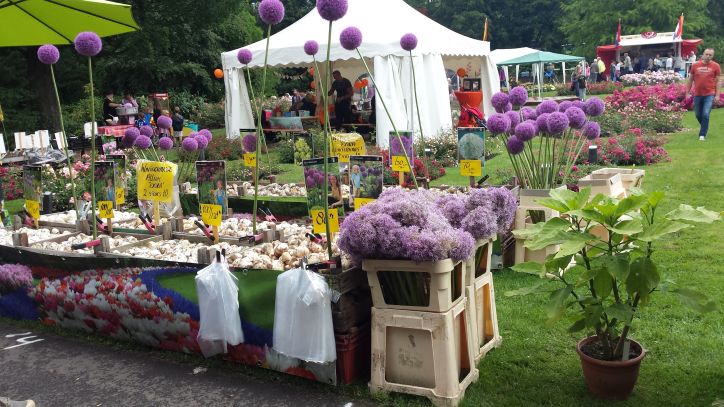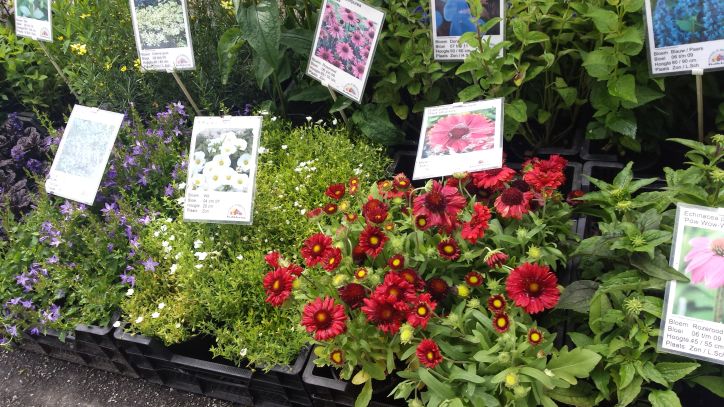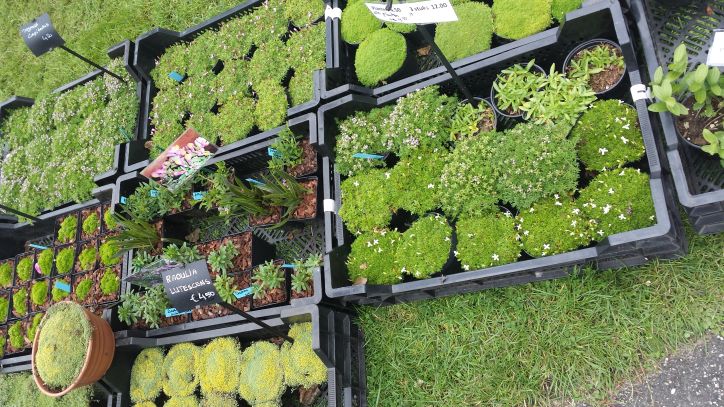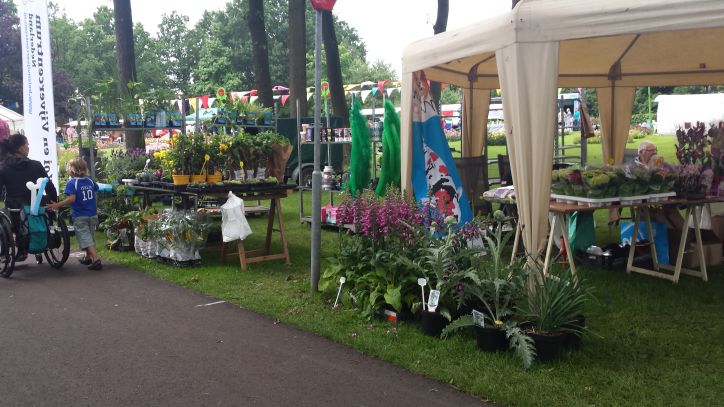 Food trucks and music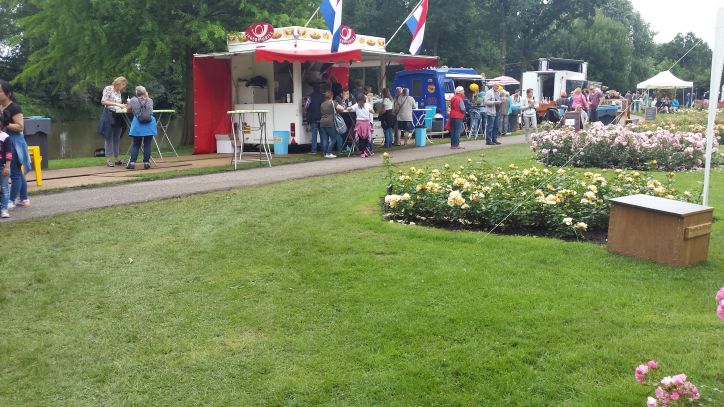 To top everything off, what kind of festival would it be without some food trucks and music? Along one side of the rosarium stood a good selection of food trucks. Some selling churros while others sold traditional Dutch snacks and patat (chips/fries).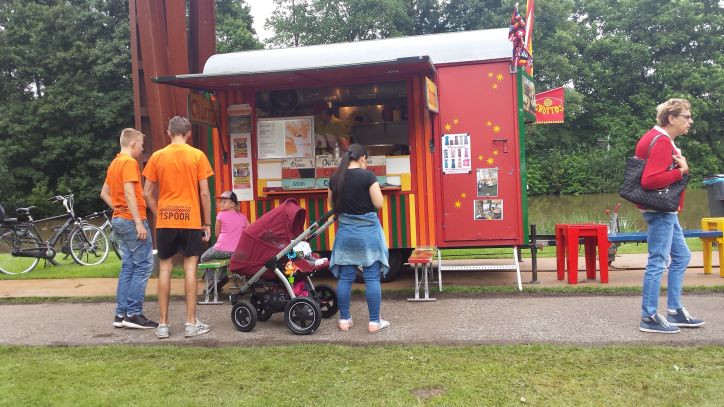 My favorite two food trucks were beautiful.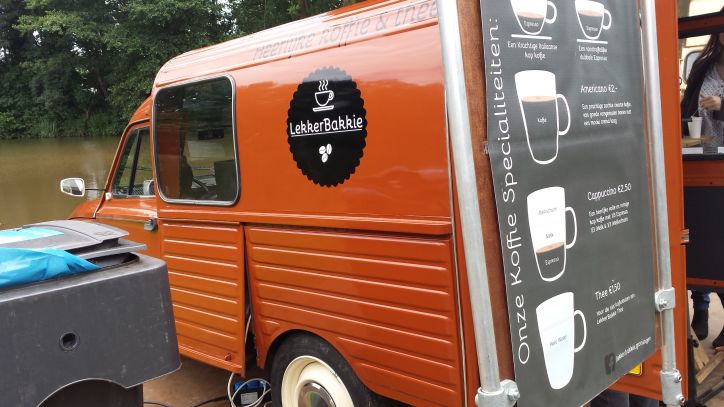 1 was a wonderful little wagon that sold various teas and coffees called LekkerBakkie. It was super cute looking but it was rather packed! I really hope I am able to see this food truck again at some point so I can actually try out their coffee!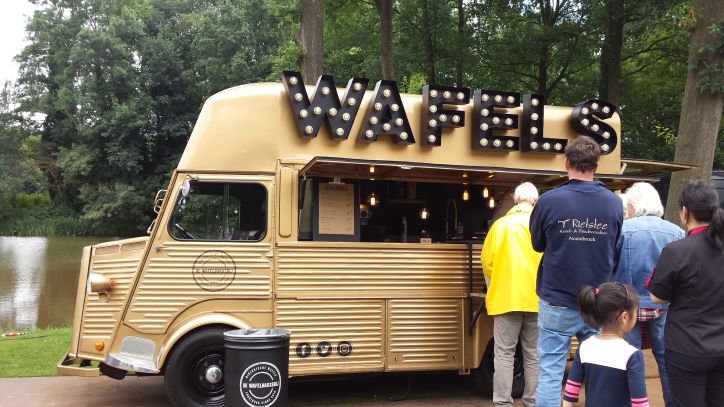 The second was literally called WAFELS. You can imagine what it sold. Lots of waffles! Again, the queue was quite big plus I knew if I had a waffle, my stomach would probably hate me (curse you stomach). It was such a beautiful looking food truck though with sparkly letters on top.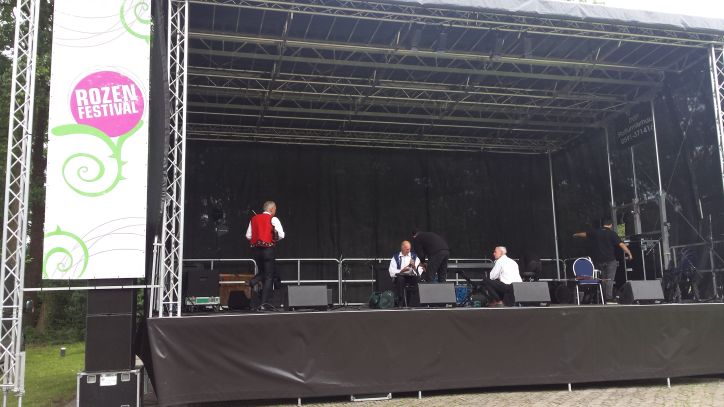 Near the last food truck stood a staging area for different musical acts. While we were there, there was a music group slowly setting up so we didn't get to enjoy that aspect too much. It's fine though, I'm sure they would of been amazing!
Quick little visit
Even though we didn't purchase anything from here, it was still a wonderful little afternoon out. The sun came out behind the clouds slightly while we were there which made it a much more enjoyable experience. I just wish that the weather was better so we could of enjoyed the festival for longer.
It was nice to be in the rosarium again in general, especially with all the flowers now in bloom. Absolutely beautiful displays of roses (the namesake) and flowers. It is a wonderful place and I highly suggest if you ever come here to visit, that you go and check it out!