My partner, being the wonderful man he is, suggested that we pick up some new tea while shopping. Of course I agreed to this because I adore tea. However, he wasn't thinking of buying any ol' tea. He selected a brand new flavor of tea. Pickwicks Raspberry Green Tea.
First stage – Doubt
At first I had my doubts about this new tea. As much as I love tea, I have never been a huge fan of green tea. I tend to feed my partner all of the green tea we have and get myself other tea or another beverage. The main thing that had me sold about this new tea though was the flavor. It was rose petal and raspberry. Raspberry?! I LOVE raspberries! It was this factor alone that hooked me in to trying it.
Second stage – Curiosity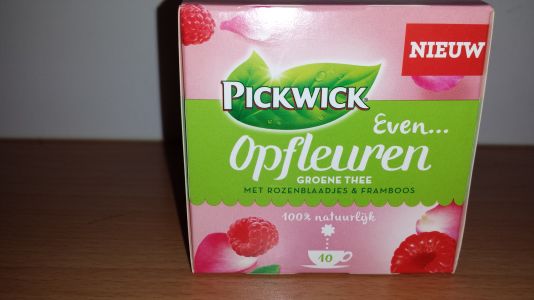 Back home, I decided to further inspect this tea, starting with the box. I am a sucker for a well designed box and cute lil' tea bags, and this tea was no exception. The box was beautiful, with its pink and green color scheme. The tea bag was pretty cute too. Have you ever heard someone call a tea bag cute? Welcome – I'm Bexy – I call inanimate objects cute. I hope you enjoy your stay!
Third stage – Hope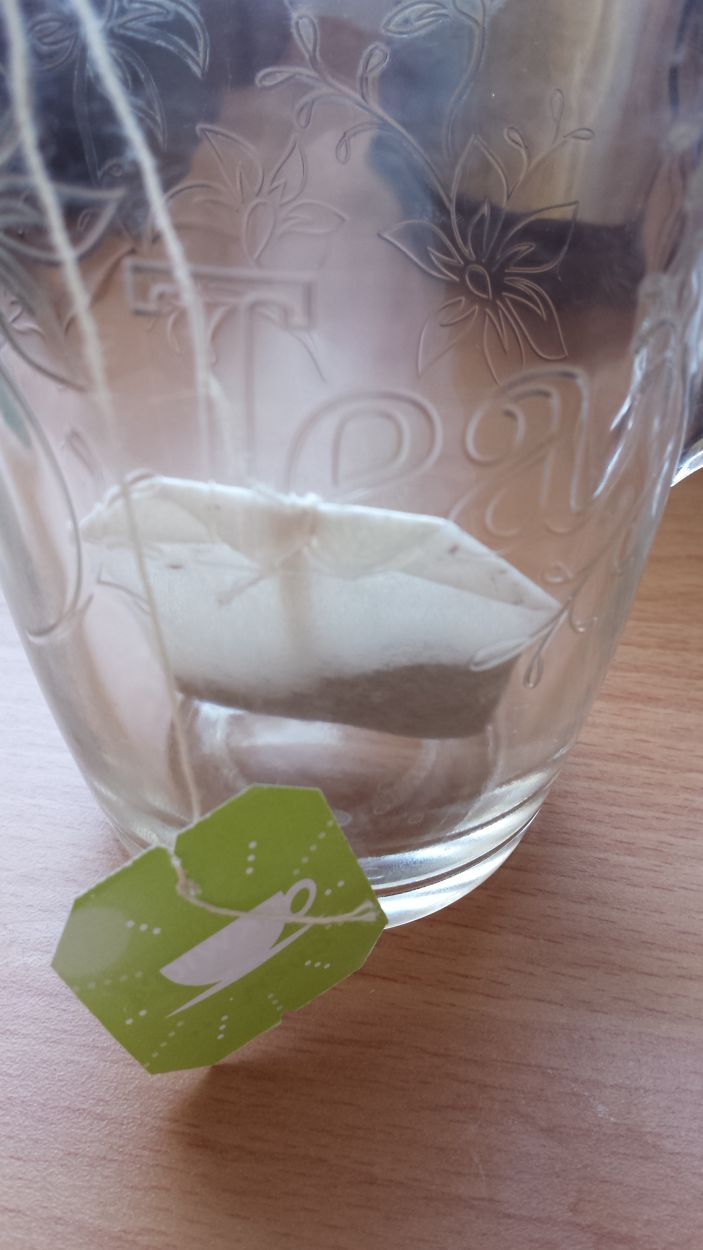 With the tea set up inside my cup, I switched the kettle on. Now all I had to do was wait. The kettle took FOREVER to boil, which drove me crazy! I had to go and keep myself preoccupied.  It felt like time had stopped, but finally the kettle was ready. With the kettle ready and piping hot, it was time to pour! Upon impact, the aroma that came from the steamy hot liquid was delicious. Rosy and raspberry and tea-e. Is that a word? Well now it is! If the tea was going to taste anything like this fragrance, I was going to be in for a tasty treat!
Final stage – Bliss
The moment of truth – the tasting. I will say that when it comes to tea, I am a very VERY picky drinker. My tea needs to rest for a little bit before I start drinking. I have a certain 'tea temperature' I like to hit before consumption. Usually it takes about 10 minutes or of resting. Gives me time to read or watch some TV (or plan blogs? Of course!)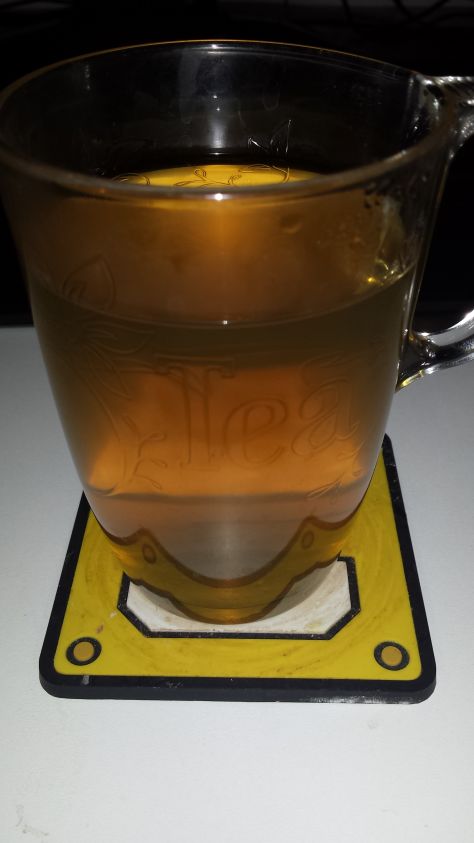 Once it got to the perfect temperature, it was time to taste. Oh. My. God. It was DELICIOUS! I loved that I could taste the raspberry so clearly, but the taste of rose petals was also present. Did my partner just find my new favorite tea? Possibly. I absolutely loved this tea!
Do you have a favorite flavor of tea? Or a favorite brand? Have you ever tried new tea that you didn't expect to enjoy? Let's talk about tea!