This is my second book tag on the blog. I was actually tagged by the wonderful Faye over on Daydreamers Thoughts! The book tag was originally created by Life Has A Funny Way of Sneaking Upon You. The concept of this one is pretty cool so I'm looking forward to get started!
The rules
The rules for this tag are fairly simple:
1. You can either take the word the person who tagged you used, or you can pick your own.
2. You must list all the books on your read list which include that word in either the title or the author.
3. Tag some friends and pass it on!
The word that Faye used was the word HOME. I wanted to do something different so I reached out to my book bestie Sara for a word, and she chose the word DARK.
Books I've Read
A Darker Shade of Magic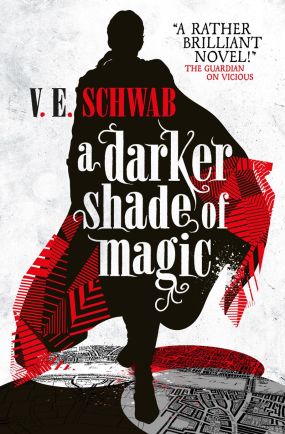 This book is incredible. I already look forward to re-reading it at some point! A Darker Shade of Magic opens up the world of Kell and Lila and the worlds of London. If you want an amazing world to get lost in, definately pick up this book!
Books on TBR
Our Dark Duet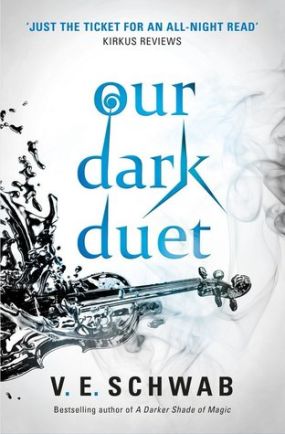 Thankfully this book is on my current September TBR list! This is the final book of the Monsters of Verity duology.  In a way I feel like I have been procrastinating reading it because I don't want it to end. Soon though, Our Dark Duet shall be read!
Three Dark Crowns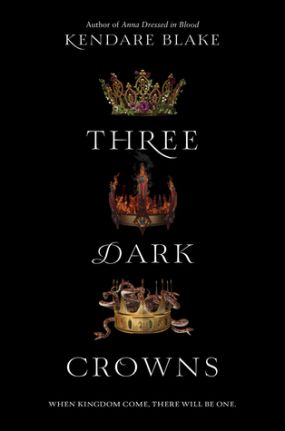 I picked up this book while in Liverpool for Christmas. I adored the cover of the book and the concept of the story really interested me. Three sisters have to fight for their life to win the crown to be queen.
Darkness Follows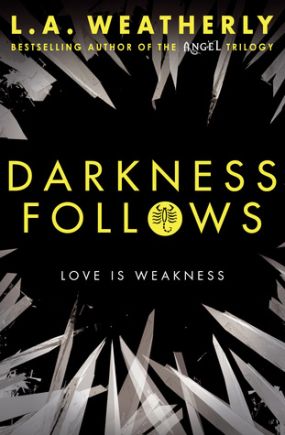 This book is the 2nd in The Broken Trilogy. I still need to get around to reading the first book, Broken Sky before getting onto this book!
The Darkest Part of the Forest
I still have not ever read a book by Holly Black. Quite silly since there are so many of her books that interest me! This one in particular. I heard about this book ages ago and has been on my tbr ever since.
His Dark Materiels Trilogy 
Instead of a book, this full trilogy has been on my TBR for ages. Ever since my book bestie bought these books in Waterstones in fact! The concept of the story is super cool and I have a feeling I will be lost within these books when the time comes to read them.
Tag
Now I honestly have no idea who to tag for this, so I'll just have an open invitation to anyone who wants to join in!
If you join in, let me know in the comments below (and you can provide the link to the blog post too!)
Which books do you love that have the word Dark in them? Are there any that I'm missing here and need to check out?