Before I get into things, I am going to back up a little bit. Back in April, I decided to purchase my very first OwlCrate box as a treat for my birthday. Turned out, I loved it so much that I decided to keep my subscription. I have not been disappointed with any of the boxes since. As a push to help me blog more, here is my unboxing of June's Summer Lovin' box!
Swag of the Month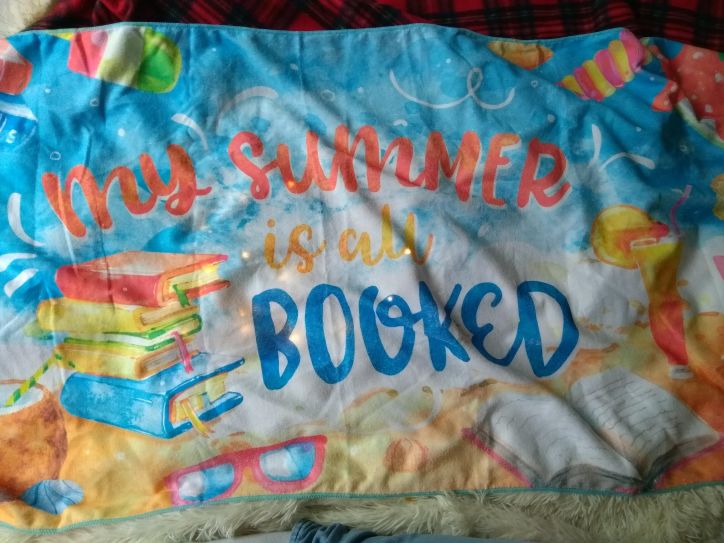 The first item in the box was a beautifully designed microfiber towel, exclusive to OwlCrate. This was designed by Stella Bookish Art (who is one of my favorite designers).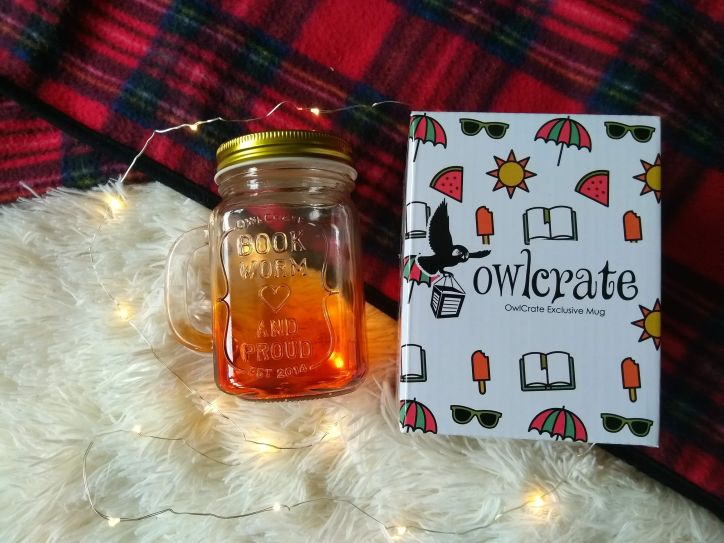 Next was an absolutely stunning mason jar mug. This exclusive Owlcrate item was designed by Michelle Gray and the OwlCrate team. Absolutely perfect to hold a drink while reading!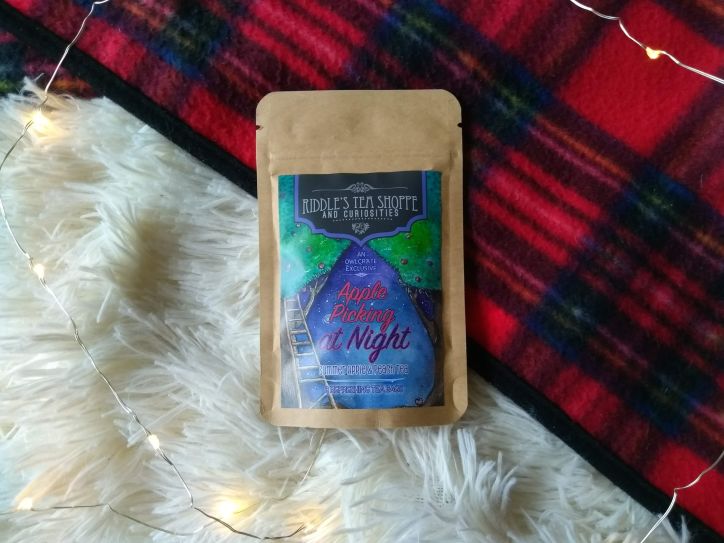 What better item to go with the mug than Riddle's Tea Shoppe tea! This apple flavored tea is great hot or cold and I look forward to trying it out both ways.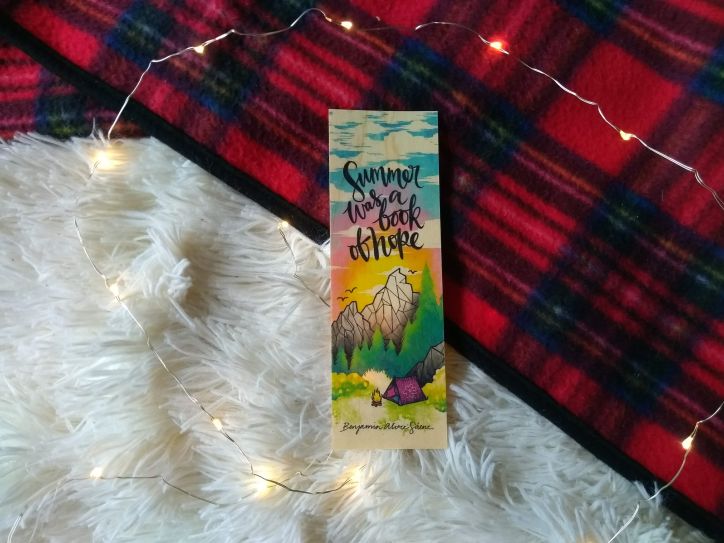 This was the item I was really looking forward to after the teaser. An exclusive wooden bookmark by Ink and Wonder Designs. The design is inspired by Aristotle and Dante Discover the Secrets of the Universe.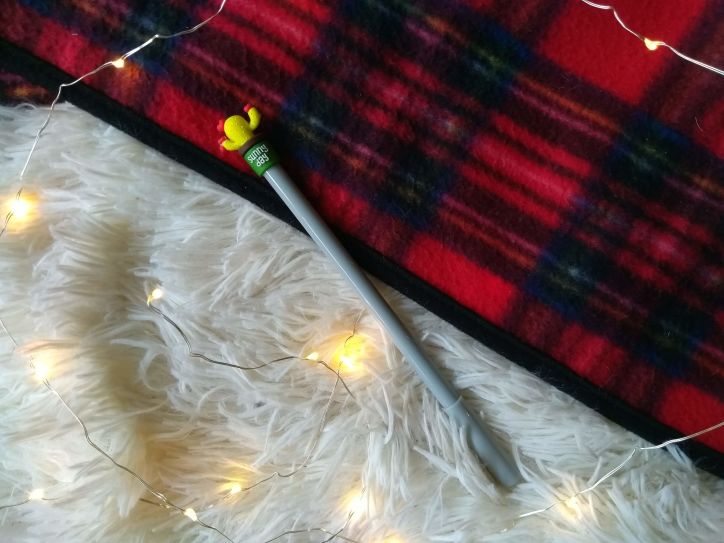 I love pens and the one included in this box was super cute. A mini cactus pen by BC Mini will be great to use for my notebooks and journals!
Book of the Month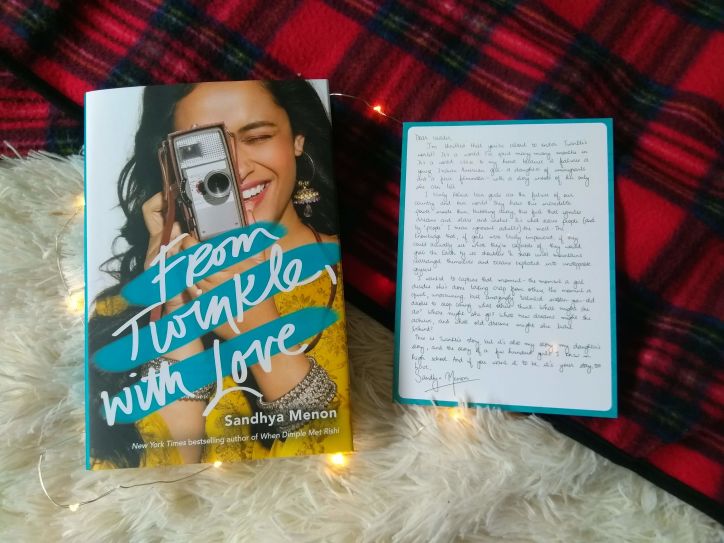 Finally the book of the month was From Twinkle, With Love from Sandhya Menon. The book is a heartwarming story that is told from letters Twinkle writes to her favorite filmmakers.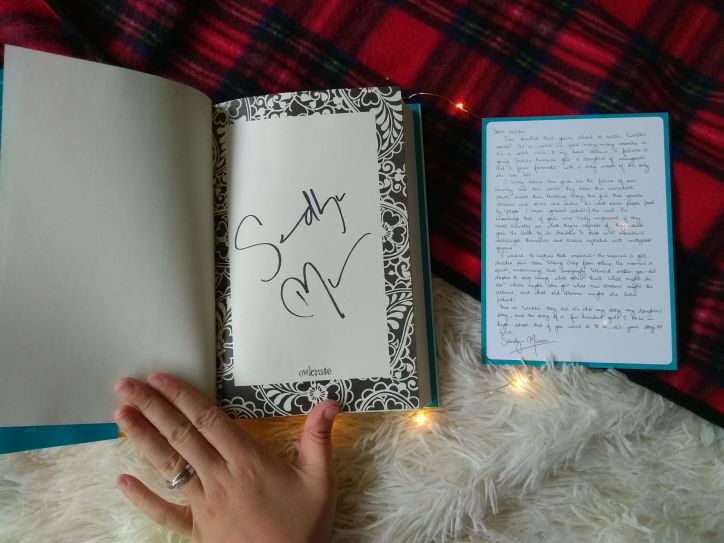 The cover is exclusive to OwlCrate, signed and also included was a letter from the author and a key chain!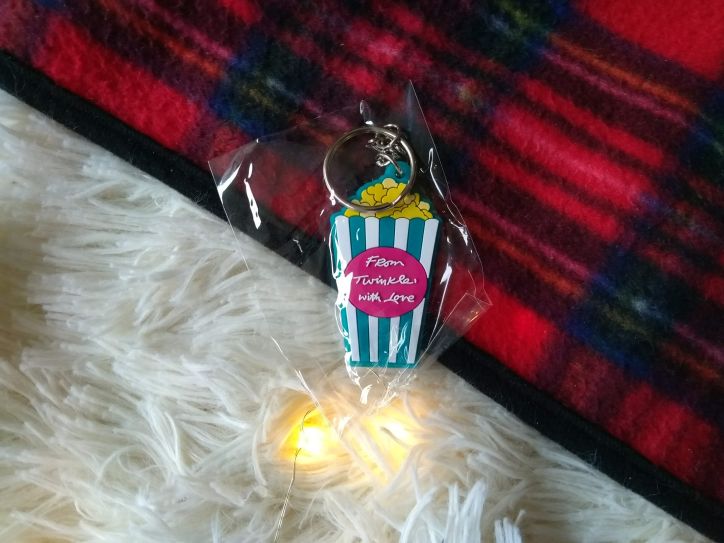 Overall I loved this box. All the items included I will find use for (especially the mug and bookmark) and I really look forward to reading the book!
Did you receive June's OwlCrate box? Let me know what your favorite item was! If you are interested in OwlCrate, please go and check out their website here!