I waited a little bit for this blog because I wanted the feeling to sink in first. When I officially moved to the Netherlands in February, the partner and me were not sure how long it would take for the process to become a resident of the Netherlands. The journey has been an interesting one with some minor (and I mean very minor) glitches but now I can say that I am now a resident of the Netherlands. What was the journey I went on? What does being a resident of the Netherlands mean?
My journey into residency in the Netherlands
The first step of the journey was moving. I have been slowly moving things over from Scotland to the Netherlands for over a year. After getting answers for a few questions I had about moving, I made the decision to officially move over in February. This was a big decision for me. Would mean a whole new life for me, one that I was and am prepared for.
Once arriving officially in the Netherlands, I needed to make sure I had my birth certificate and my passport (which I have on me at all times anyway) and different documents about where I live. Of course the partner would be there for these and help me along the way. The partner had to make an appointment with City Hall in order to start the process to register me as a resident.
The first City Hall visit
Yes, I said the first City Hall visit. When I arrived with my partner, I was not sure what to expect. We arrived at City Hall ten minutes early to make sure we had plenty of time to get there. However, the man behind the desk had told my partner that we should of been there 30 minutes early so I could fill in a form. He also told us this information was on the website. Was it? No. My partner told him so. Thankfully, he still let me fill in the form with no problems.
Once the form was filled in, we handed it to the man and he told us to go into the waiting room and sit. The waiting room was.. interesting. Just a row of couch-like chairs with a little play area off to the side for children. In front of these chairs were little booths where the appointments would take place. Only had to wait for 5 minutes before our number was called to go forward. My partner did most of the talking for me (which he always does when we are out anywhere while I am still learning the language. Such a dear.)
Out of.. what now?
After a little bit of a talk with the woman, I had to give her my passport and my  birth certificate and my partner had to give her his ID card and document about where I lived. All of these were fine… except the birth certificate. This was my birth certificate from the day I was born dated from 1990. For legal reasons however, she said that the birth certificate was 'Out-of-date'. HOW CAN A BIRTH CERTIFICATE BE OUT OF DATE?!? It mind boggled me. She told us that we could go to a website in order to first purchase a new birth certificate and then the place to send this to get legalized. Such a hassle, and a hefty 50 euro price tag to its name. What could we do though? It is legal stuff I am dealing with here, so of course we had to do it.
Second visit to City Hall
After 3 weeks of waiting for the new birth certificate to arrive, send it off to get legalized and have it come back finally happened. Felt like it took forever, but it finally arrived! Everything was in order. We were told that we would only need to hand this in to City Hall and the process for my residency would continue. Of course there was still an appointment that had to be made, so that was another week of waiting.
Upon the second visit to City Hall, things were pretty straight forward. It was just as they said, we just needed to hand over the birth certificate. Done. Now the longing wait for the mail to arrive that the process was complete. Thankfully it took just over a week of waiting before the final letter came with the next step in the process. With this letter though, I was officially a resident of the Netherlands!
To DigiD!
What we had to do next was pretty impressive to me. I had to sign up an account for a site called DigiD.  This website allows you to log on to many different Dutch government websites and have access to all of your personal information. This website reminds me of the Gov.uk site that the UK has, but oh my goodness it feels so much better and cleaner!
Once registered on the site with all the security stuff sorted, that was it. I could now officially do all the things I need to do while living in the Netherlands. One of which I was super excited about getting!
Health Insurance
As a resident of the Netherlands, by law I need to have health insurance. There are different levels of insurance that can be selected that covers you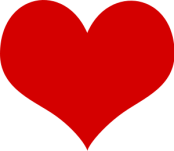 for additional stuff (for example psychotherapy.) This is a really important step for me because I need to have certain medication and check ups for certain things, like my ears. Having health insurance also means I will have peace of mind for if anything were to happen to me. I know that I would be covered. That is such a relieving feeling to have. The Health Insurance here covers everything from Doctors to Dentists to getting glasses.
Of course you have to pay for the Health Insurance, but for what it covers you by, it is such a worthwhile thing. Not to mention illegal if you do not have it!
There are still certain things that I need to get sorted for being a resident here in the Netherlands. I still need to sort out certain finance things, set myself up a bank account and then potentially find work. However, the most important things are done. Health insurance sorted and my residency is sorted.
What next?
Well really, the next step is simple. I will eventually be able to become a Dutch Citizen. Since I am living with my partner/fiance who is Dutch and has lived here all his life, this process will take 3 years. We thought at the beginning that once we get married, this process would be shortened. Nope, not at all. If you are living here on your own or unmarried, the process would take 5 years of living in the Netherlands. For me though, it will only be 3 years since by then I should be married (fingers crossed eh?)
Once the 3 years is up, what happens next I can only imagine. There is apparently a massive naturalization ceremony that takes place where you become a Dutch citizen. I have no idea what this ceremony will be, however it sounds super exciting.
How have I felt throughout the process?
I have felt excited and nervous. Excited because it means I am on my way to start a new life, and nervous in case there were any hiccups. It is just like travelling for me. I get nervous about travelling even though I know I am sure nothing bad will happen. It is just anticipating the unknown that drives me scatty.
One big thing that I felt was the fact that I was leaving my family behind. I talked about it in this blog here so I will not go into it again. Despite that, the process for becoming a Dutch resident went well albeit the silly hiccup with the 'out-of-date' birth certificate. Everything is sorted, and I am on my way up to living my life in the Netherlands. It is still sinking in that I am now a Dutch resident, and I could not be happier.
Have you ever moved to another country? What procedures did you have to go through in order to live in that country? Let me know!