In the Netherlands, riding bicycles is an incredibly popular form of travel. Apparently there are more bikes in the Netherlands than people, with a ratio of 2 to 1! One of the plans was to eventually get a bike for myself so I could have some more freedom to go to different places. It would also make going to the shops a fair bit quicker. Turns out, that was what was going to happen at the weekend.
Saturday – Birthday party celebrations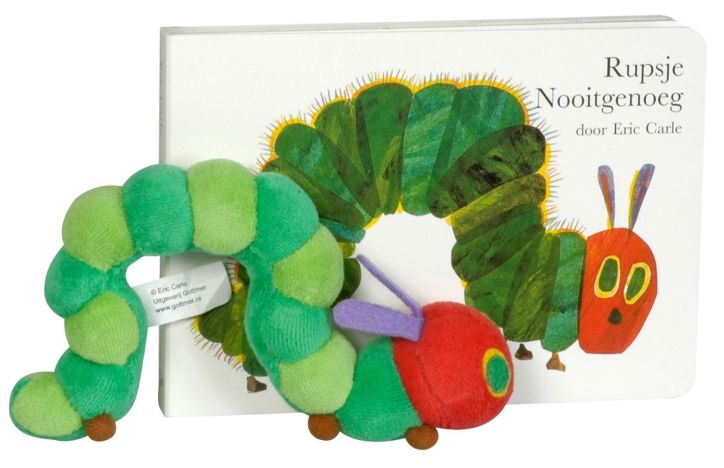 Saturday the 13th of May was a very exciting day. Today was my partners (and now my) baby niece's 1st birthday. She is the most adorable little girl ever, and I was over the moon to be able to spend the day with her and the family. The day was amazing, with wonderful BBQ food and little cupcakes. The niece loved all of the presents that she received, including the book that we gave her. In English, this book would be called The Very Hungry Caterpillar (a favorite of mine). In Dutch, this book is called Rupsje Nooitgenoeg! The book came alongside a beautiful little cuddly toy version of the caterpillar. I'm really excited to read the book alongside the niece and learn a few more Dutch words!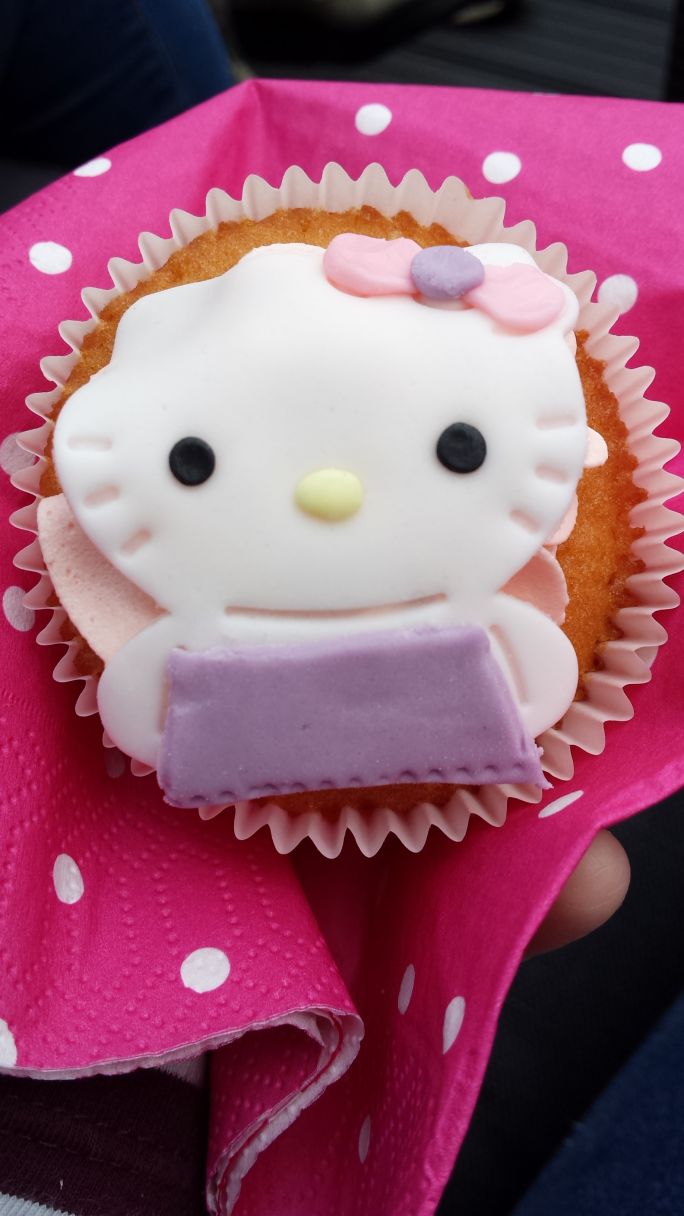 It's hard to believe that this time last year I was back in Scotland. I missed the birth of her, so I was happy that I was able to celebrate her 1st birthday! She has grown up so much, and I look forward to seeing her grow more.
Other plans
With the party all planned, I did not expect there to be anything else to look forward to. However, my partners father had another plan for me. This plan was not related to the birthday party in any way shape or form. He came over to our house and told us we were going to look for a bike. We were going to look for my first bike in the Netherlands. This came to me as a massive shock, cause I had no idea this was going to happen. I knew at some point I would be getting a bike. I did not expect it to be this soon though! So we got in his car, and headed off to the bike shop.
Off to the bike shop!
The bike shop is only 5 minutes away by car, so not far. Once we arrived, we started to look around for the perfect bike. For me, this bike would have to be on the smaller side, because I am TINY! My partner kept joking about getting me a little kiddie bike (i.e. a little push-bike) but I knew we would find something suitable for me. One of the men who works in the shop came over to start helping us find something. Of course he knew my partners dad. Everyone knows my partners father!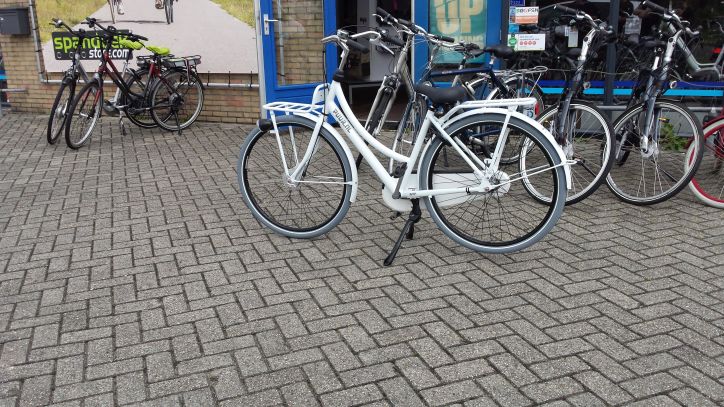 Eventually, we found a bike that could be a good size for me. I clambered on top and it felt good. I was allowed to give the bike a little test run around the parking lot outside, and it felt good to ride on. It did not feel too big, and was a perfect fit. It will just take me a little while to get used to riding a bicycle again! At the time, I did not know whether or not we would be getting this bike right away, or in the future. But it turns out, this was going to be my bike now. I GOT A BIKE?! Holy smokes!
Arranging a time to pick up
We discussed with the guy working at the bike shop when we would be able to pick the bike up. The bike would have to be prepped and ready for me to ride it home. Yes, ride it home. Like I mentioned earlier, the bike shop is not too far away from the house. Maybe about 7 minutes on a bike. So, we decided that we would pick the bike up on Tuesday.
Thankfully I would not be riding the bike alone. My partner would also be riding alongside me on his bike. That eased me a little bit. Bring on Tuesday!
Tuesday Worries
When Tuesday arrived, I was incredibly excited to go and pick my bike up from the shop. The day went super slow. I would have to wait for my partner to come home from work and for his father. The plan was my simple. My partner would travel to the bike shop on his bike, and I would travel with his father in the car. Once we got the bike, I would then ride back with my partner back home. Simple enough, right? So why was I so scared?
I did not realize how nervous I would feel. All day, I was looking forward to picking up my bike and riding it back home. However, the nerves soon started to pick up in my gut. I knew that I had nothing to worry about. Riding a bike in the Netherlands was a normal thing. Lots of access for bikes with many bike paths. The country is DESIGNED for bikes! But I was worried in case I would mess things up.
Bad memories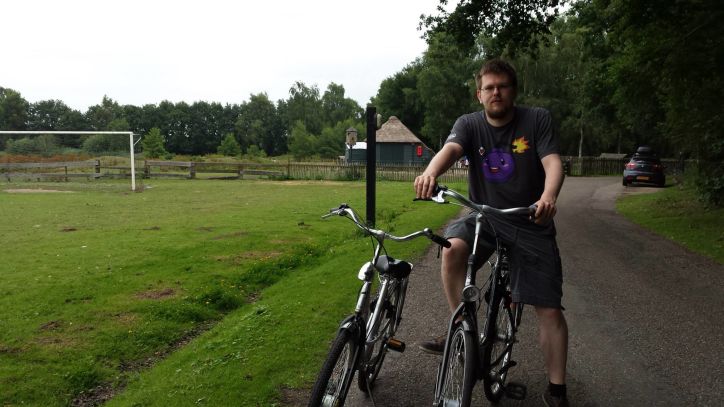 I would say I have never rode a bike out on roads and bike paths before. My most recent bike journey was at Center Parcs, and even that was an event. One of the days there, I was riding with my partner and I crashed and hit a Germans car that was parked. I sustained really painful damage to my stomach (this was only a few months after surgery!) and my wrist because I went over the bike weird. I am a strong believer that that memory has somewhat shook me up.
It will take some time for me to get used to riding a bike. I know I will grow confidence with it. It's just like any new thing – it takes practice.
Time to collect!
Once my partner arrived home, my nerves were intense. He reassured me that I would have nothing to worry about, especially with him riding next to me. His father then arrived shortly afterwards and asked if I was ready to go.
We left to go bike up the bike at 5pm.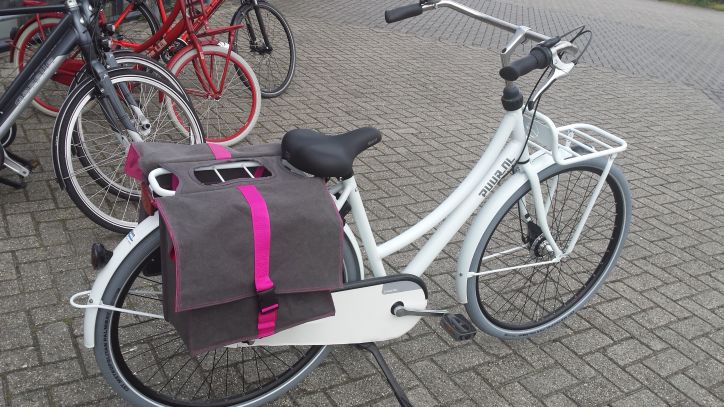 Once we arrived, it was a fairly straight forward process. I received my bike and was allowed to go outside. I lead my bike out of the shop and gave it a look over. It was still as pretty as I remembered. A beautiful white bike with lovely handles, a little bell and 3 gears. I didn't need much more than that. Alongside the bike, we also purchased a lovely double bag that goes on the back. A lovely grey and pink bag, which gives the bike some color. My partner and father eventually came out of the shop and we were ready to leave.
The ride was the most amusing and scariest ride of my life.
I kept worrying and shouting over to my partner that people were on the bike path… with bikes. The nerve of them! He just kept laughing and telling me just to stick to the side and stop worrying. It took us about 7 minutes (as I thought) to get from the bike shop back home. Overall, it was an okay ride. But god damn my nerves were immense!
But hey, I now have a bike! I have the chance of doing another form of exercise outside. Once I gain more confidence, I will be able to go to the local shop myself with the bike to make things quicker. I will also be able to go into the shopping street myself quicker. The possibilities are endless!
So grateful
I am an incredibly happy and thankful person. The longer I live here, the more Dutch I am becoming! I am now the proud owner of a bike! Looking forward to growing more confidence with it. I am sure I will let you know how I get on with riding.
Do you own a bike? Where do you like to cycle if you do? Let me know!