It was a beautiful day. The sun was shining, the wispy clouds floating across the pale blue sky. Gorgeous. I had good feelings about the day and I wanted to do something a little different. Since I have recently been using Instagram a lot, I wanted to add more pictures. However, I wanted to take more pictures of books. The amount of books I have is absolutely insane, but I love it! So I took a select few books with me, put them into my bike bag and headed out.
I went off on my first bookstagram adventure!
What is bookstagram?
Before I go into my little adventure, I should really explain what bookstagram is. On Instagram, an app for your mobile phone where you can add pictures, you can attach tags to you images. Adding tags – or "hashtags" – allows other users to search for it and find your picture. There are quite a few people who follow a specific type of hashtag, and one of these is bookstagram.
Bookstagram is primarily based on book related pictures. Books, bookshelves, book swag, the list is long! Bookstagram is really amazing because it allows you to also search the tag and find awesome books that are new or never of heard of and add them to your collection. A lot of bookstagrammers also have "props" to add to their pictures like flowers, lights etc. There are hundreds if not thousands of bookstagrammers.
Only starting out on Instagram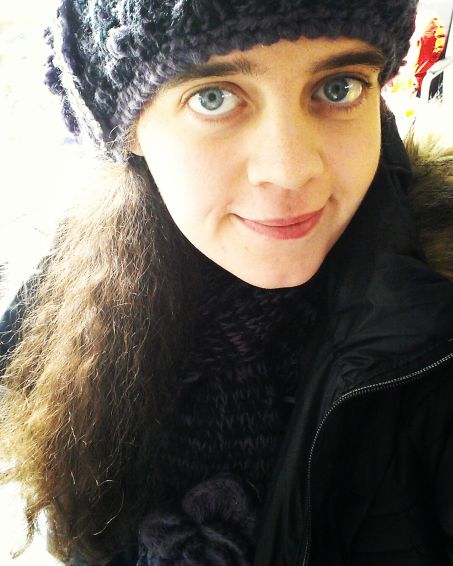 I would classify myself as fairly new to Instagram. Only starting to post pictures on the app in March 2017. I find it super satisfying to take pictures specifically for the app. The filters that you can get are also all lovely, and if there isn't one I like, I can just customize the picture to my liking. I knew from the get-go that my Instagram would probably be filled with pictures of myself, books, coffee and other random life stuff. It has also been host to me connecting the blog to Facebook so the family can read!
Time to prepare for an adventure
Since it was an incredibly beautiful day out, I felt like I wanted to do something. I had this idea for ages, and decided to finally do it! I absolutely adore the rosarium with it's stunning flowers and cafe and scenary. The sheer beauty of the place made it my first choice for a bookstagram adventure! But first, I had to decide which books I wanted to bring with me to take pictures of.
I went with a few that I plan on reading sooner rather than later (famous last words) and of different colors. This would make for a more interesting trip. The books I decided to go with were Carry On by Rainbow Rowell, The Sin Eater's Daughter by Melinda Salisbury, The Upside of Unrequited by Becky Albertalli, Dead Ends by Erin Jade Lange and finally Our Dark Duet by V.E. Schwab. I felt these books would be great for my first bookstagram adventure!
Time to bookstagram!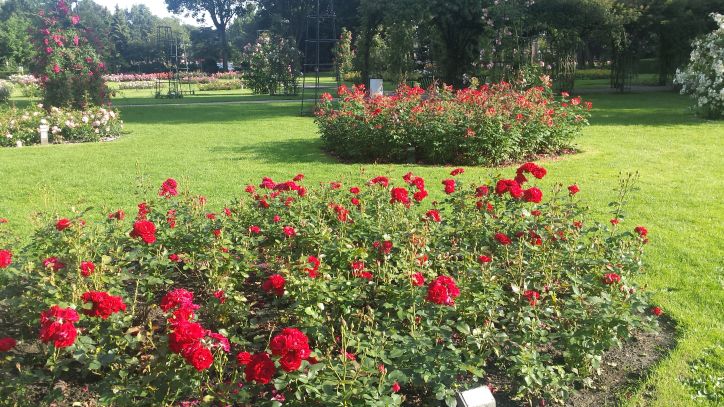 Once arriving at the rosarium, I felt super awkward about where I would put my bike. I decided just to talk around with it, and whenever I wanted to take a picture, I would park it to the side. It was rather busy since the weather was so beautiful, but I tried not to let that worry me. I was not the only one there taking pictures. Granted, I was the only one taking pictures with books… but that is besides the point! The point is, it's normal to take pictures here.
What I planned to do with each book was try my best to match roses/flowers that would work well with each book. Some were harder to find matches for, but I feel like the results worked out well.
Carry On by Rainbow Rowell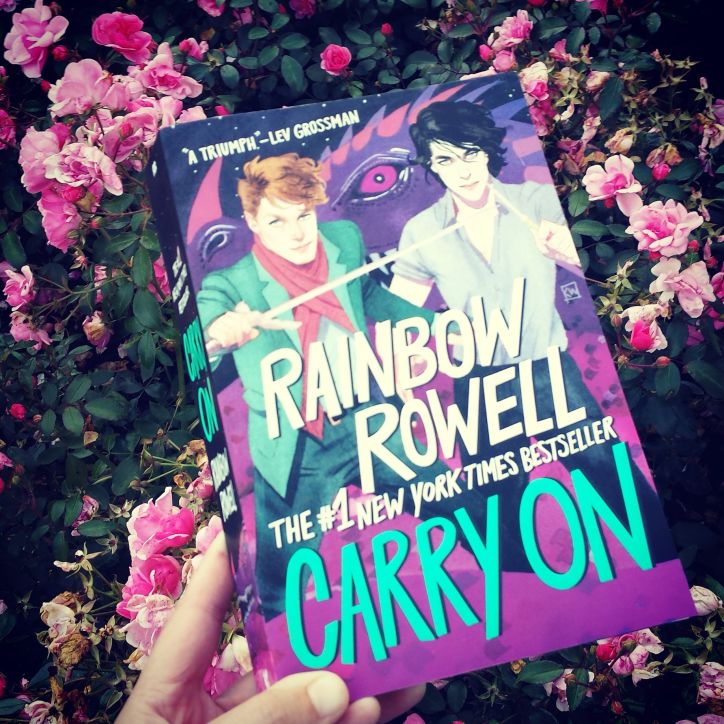 The first book I took pictures of was Carry On. There were plenty of beautiful purpley pink colored flowers here, and I felt like this worked out well for the image.
The Upside of Unrequited by Becky Albertelli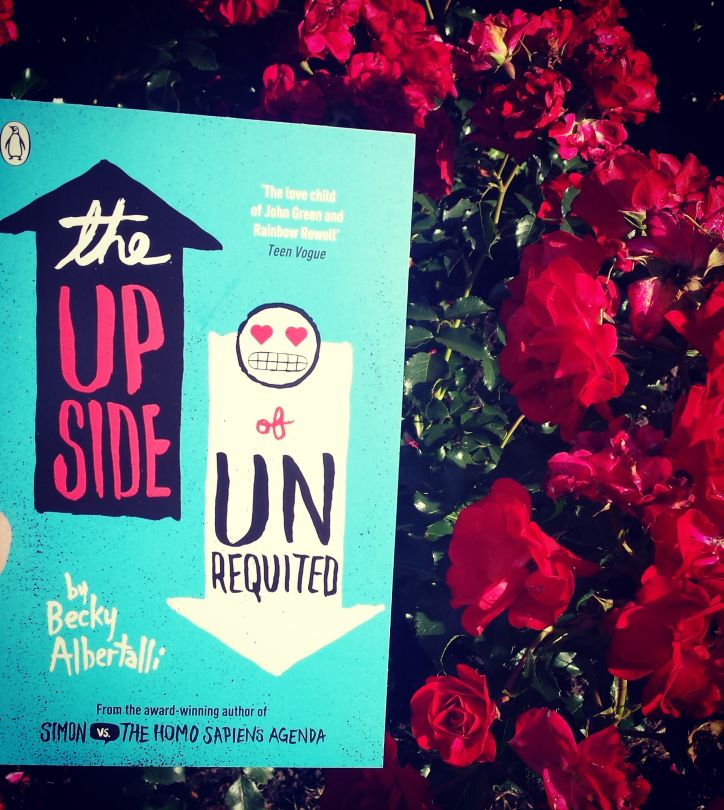 Next up was The Upside of Unrequited. Alas, there were no blue flowers, however I felt like the color of these flowers worked well with the splashes of red/pink on the book.
The Sin Eater's Daughter by Melinda Salisbury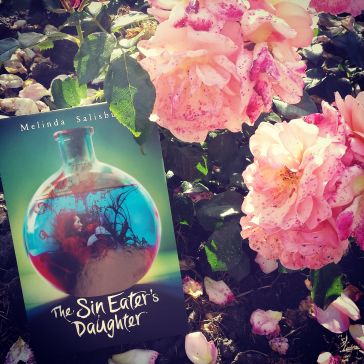 The Sin Eater's daughters picture I love. It took me forever to set the book up correctly besides the roses here. Speckled pink roses, absolutely gorgeous! I had to make sure I would not damage the book while placing it on the ground. Thankfully, the ground was nice and dry so no damage would happen. I LOVED how this picture turned out!
Dead Ends by Erin Jade Lange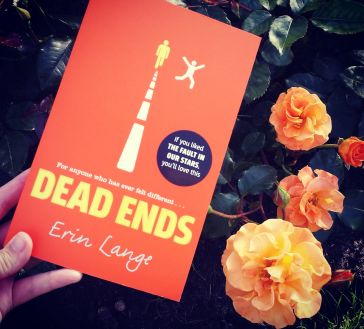 Now it was time to find flowers for Dead Ends. I really wanted to find orange flowers, and it took me looping the park to try and find some. Eventually I came across a beautiful garden bed with orange roses and was thrilled to bits!
Our Dark Duet by V.E. Schwab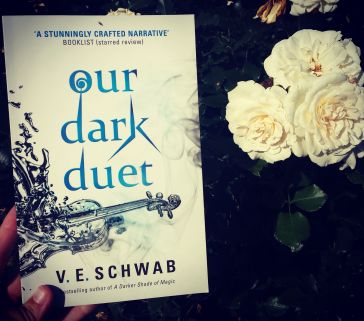 The hardest one for me was Our Dark Duet. I felt like I would of wanted either blue or black rather than white, but since the first two colors were not available, white had to do. There were hundreds of white roses and flowers everywhere, but I felt something subtle would work well. I enjoyed this picture but at some point in the future, I plan on getting more pictures of this book! After all, I did dub Our Dark Duet my most anticipated book of 2017! 
Time for coffee.. and more pictures
I told myself I wouldn't. I really did. But I couldn't resist the temptation. The weather was beautiful and the Rozenpaviljoen was open for business. Besides, what kind of bookstagrammer would I be if I didn't take some pictures of my books where with a good coffee? A bad one, that's what! So this just gave me the perfect opportunity for more pictures.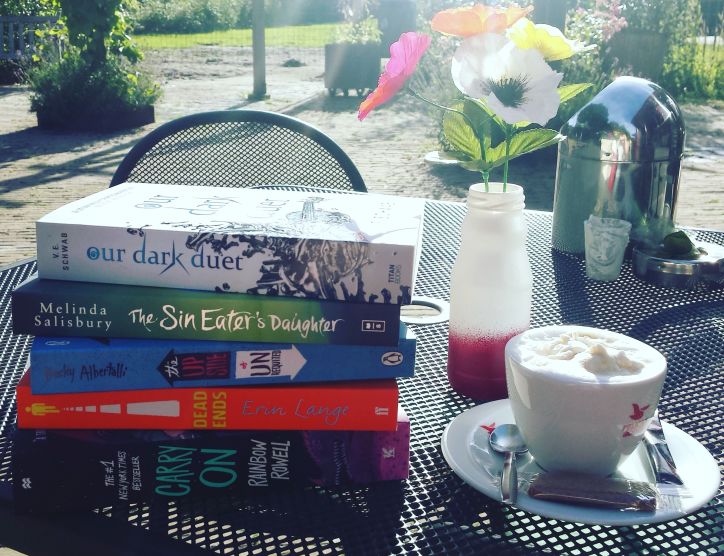 Once my cappuccino arrived, I organized my books onto the table. I wanted to get a picture of area behind the table as well as the drink and the little flower display in the middle of the table. This was super fun to do.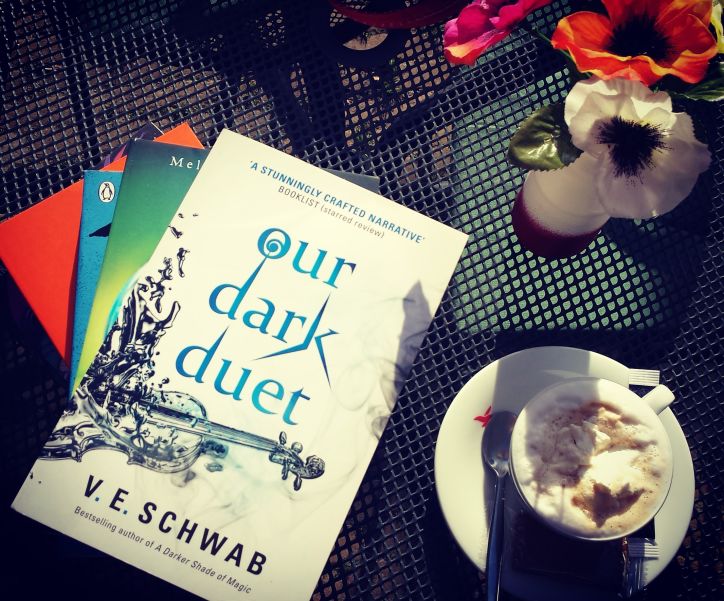 I then fanned the books and took a birdseye view picture of the books, with Our Dark Duet displaying proudly on the top. This was a rather amusing picture to take because I had to stand up to do it and I am sure some people stared at me doing so. That just made me giggle though.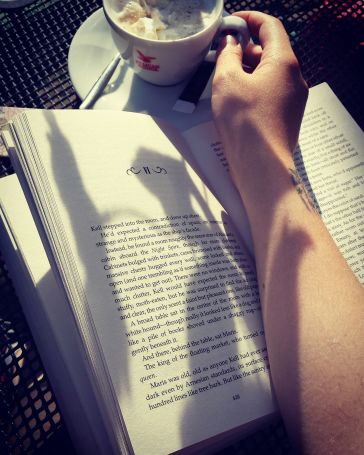 Not only did I take pictures of my first bookstagram adventure books here, but I also took a picture or two of my current read, A Conjuring of Light by V.E. Schwab. Yes, I am STILL reading this book. I promise I'll be finished with it soon! Once I drank my cappuccino and read a bit of my book, it was time for me to head home.
First bookstagram adventure was wonderful
I thoroughly enjoyed my first little adventure into bookstagramming. I feel very strongly that I will be doing this a lot more in the future. Whether or not this is back on the rosarium, or other locations around where I live. The best thing about living here is that I have a bunch of places to go and they are all stunning!
If you want to see more pictures from me, feel free to follow me on Instagram. I promise you, you will not regret it!
Do you bookstagram? If not, do you use Instagram? What do you think of the app? Let me know!