This is the fourth blog in the series leading up to my 2 year anniversary. You can locate the other blogs in the series here: Obesity and me (#1), The Beginning of my Journey (#2), Journey towards Surgery (#3). With this series, I suggest reading them from the beginning before continuing on. It will give you a better understanding of what is being said. This blog is about the meetings that would change my life.
The meetings that would change my life
When I received my letters, I was given 2 different dates. One date to visit both psychologist and dietitian. The other to meet with the surgeon. After these,  I would receive another letter to visit the head nurse. This meeting would discuss the final decision and date of surgery.
Meeting with the psychologist
I remembered this meeting very well. When I arrived at the hospital for this appointment, I was incredibly nervous. Makes sense seeing as this was the first of 3 potentially life changing meetings. The psychologist was one of the main people who decides if you are ready to have surgery. You would have to be mentally prepared for a life changing surgery.
Once I was in the room, everything was fine. We had a lovely long conversation about my weight loss journey, about the choices for weight loss surgery and if it would be something I would be happy with. I told her that this has been something I have wanted for ages. I made it clear that I was aware that the surgery would not be any sort of miracle cure and that I would have to work hard to make sure that everything post-op was a success.
The meeting with the psychologist was a great experience and the she was more than happy to put me forward for my surgery. She also informed me that if I wanted to have skin removal (which is another thing I was told about. Since I was doing weight loss through a program provided by the NHS, I would be eligible for skin removal surgery. That would be a long time away though.) that she would put me forward for it.
After the meeting, I went back into the waiting room for my next meeting. The meeting with the dietitian.
Meeting with the dietitian
This meeting was relatively straight forward. She talked the progress with my weight loss, asked me what food I have been eating and so on. Then out of the blue I received some crazy news. At first I could not believe what was happening, but it happened. The head nurse came into the room and talked to me for a little bit. He told me that they had some openings for surgeries near the start of May. On the 11th, to be precise. We were originally told that there would be no surgeries until the start of June at the earliest. The head nurse asked me if I would be interested in having my surgery then.
Of course I said yes!
He then went on to tell me that instead of waiting a month for my appointment with the surgeon, that I would be able to go and see him on Friday. I would also be having my meeting with himself on that day too instead of waiting.
It was currently Monday.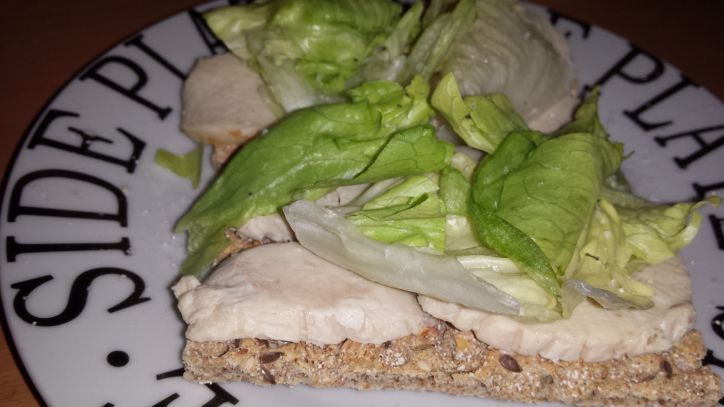 The following week took FOREVER to pass. I could not believe my luck that I could be having my surgery sooner than I thought. Because I knew I needed to start my Dust Diet two weeks prior to surgery, I decided to start this the following day. Thankfully the food required for the dust diet was simple to obtain.
Friday meetings
Once Friday arrived, I was so excited but of course nervous. Even though I could be getting put forward for surgery on the 11th, nothing was guaranteed yet. Once I arrived, I was weighed and had my blood taken. I HATE getting blood out. For some reason, they can never find the right veins for it.
After this, I had to wait for the appointment that was arranged with the surgeon. The wait for this took FOREVER. It was unbearable. I had to the go to the toilet several times before he arrived.
Meeting with the surgeon
Finally the surgeon arrived and called me into his room. He apologized for the delay. He talked me through the different procedures again, and asked me which weight loss surgery I wanted.
I told him, "I would like to get the gastric bypass."
The gastric bypass is the biggest weight loss procedure. Your stomach is made into a small upper pouch and the small intestine is rearranged to connect with it. Not only is a gastric bypass the biggest surgery, but it also provides the biggest weight loss after surgery.
Once I informed the surgeon that I wanted gastric bypass for my weight loss surgery, he was satisfied and said I would be a good candidate for it. He asked if I was given any date for my surgery. I mentioned that the head nurse suggested the 11th of May. He jotted it down and agreed that that would be the perfect time to do it.
Once the meeting with the surgeon was over, I had to wait in the waiting room again for my final meeting with the head nurse. Normally these meetings would never be this close together. You can only imagine how I was feeling at the time. I was over the moon!
The final decision. Meeting with the head nurse
Before the meeting I had with the head nurse, he came out and handed me what looked to be hospital clothing. He told me that I needed to bring these along with me on the day of surgery. This shocked me because there was no definite answer yet with me getting surgery.
But I guess that that was the answer.
The head nurse eventually called me into his room and we talked about everything. We had a conversation about how the other meetings went, and he told me their thoughts. They were all happy with me to proceed with surgery, which would happen on the 11th of May. He asked me if I had started the dust diet, and to his surprise I was able to say yes. This made him super happy because he told me he worried because it was such short notice.
After this, he told me that I would be receiving a letter soon to tell me the time of my surgery. If I did not receive a letter, all I needed to know was the surgery WOULD take place on the 11th of May 2015. He told me to call him if I did not receive any letter just to double check everything was correct.
A few days after my final meeting, I received my letter. I would be having surgery between 11am – 12pm on the 11th of May 2015.
I continued to follow dust diet.
My new life was about to begin.