May has been an incredible month. An absolutely INCREDIBLE month. Not only have I successfully completed another challenge, but I have felt so good! So much has happened in terms of health and happiness, and I am looking forward to reviewing this month!
My sit up challenge is complete!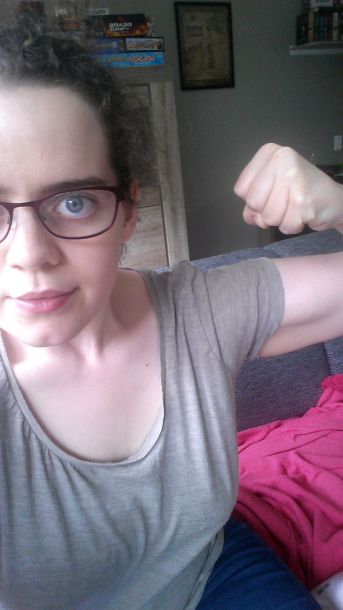 As of yesterday, my 30 days sit-up challenge was completed! For anyone who did not read my first May blog (which is here), one of the goals I set for myself this month was to complete a 30 day sit-up challenge. Every day I would up the amount I would do, until a grand total of 100 was completed. I am incredibly proud of myself that I stuck with it. My partner was incredibly supportive throughout the challenge and I don't think I would have been able to succeed without him.
Going forward, I plan on continuing to do 100 sit-ups with a break day every 3 days. This will ensure that my endurance is kept. Who knows, maybe I'll slowly start to increase the number too. I will of course keep you posted!
Important things that happened
Not only did I succeed in completing my sit-up challenge, but several big things happened this month, health wise. I told myself that this would be the month of health, and I am so proud that I stuck with it!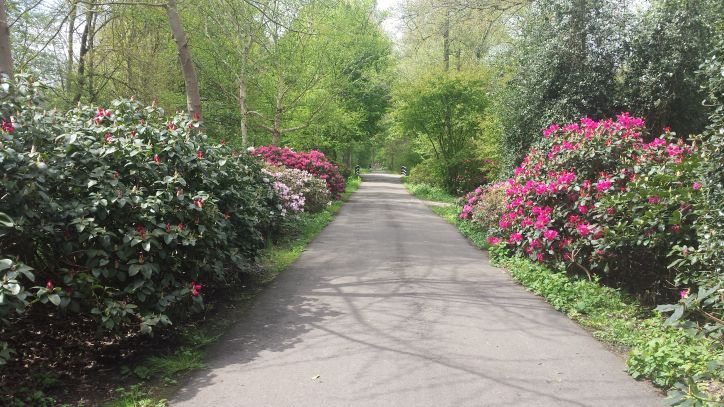 I started to jog a lot more in the morning. This has been something I have wanted to start doing for a while. Where I live, I have an incredible park which is ideal for walking and jogging. It is absolutely stunning, and every morning once my partner headed off for work, I would go for my jog. I recently wrote about my new found jogging addiction, and I love every minute of it. I look forward to continuing to progress with pace and distance!
My little nieces 1st birthday happened. When she was born, I was in Scotland. I love her with all my heart. She is such a bundle of joy and so vocal. Was super happy to celebrate her birthday with the family and enjoy delicious bbq food and cupcakes!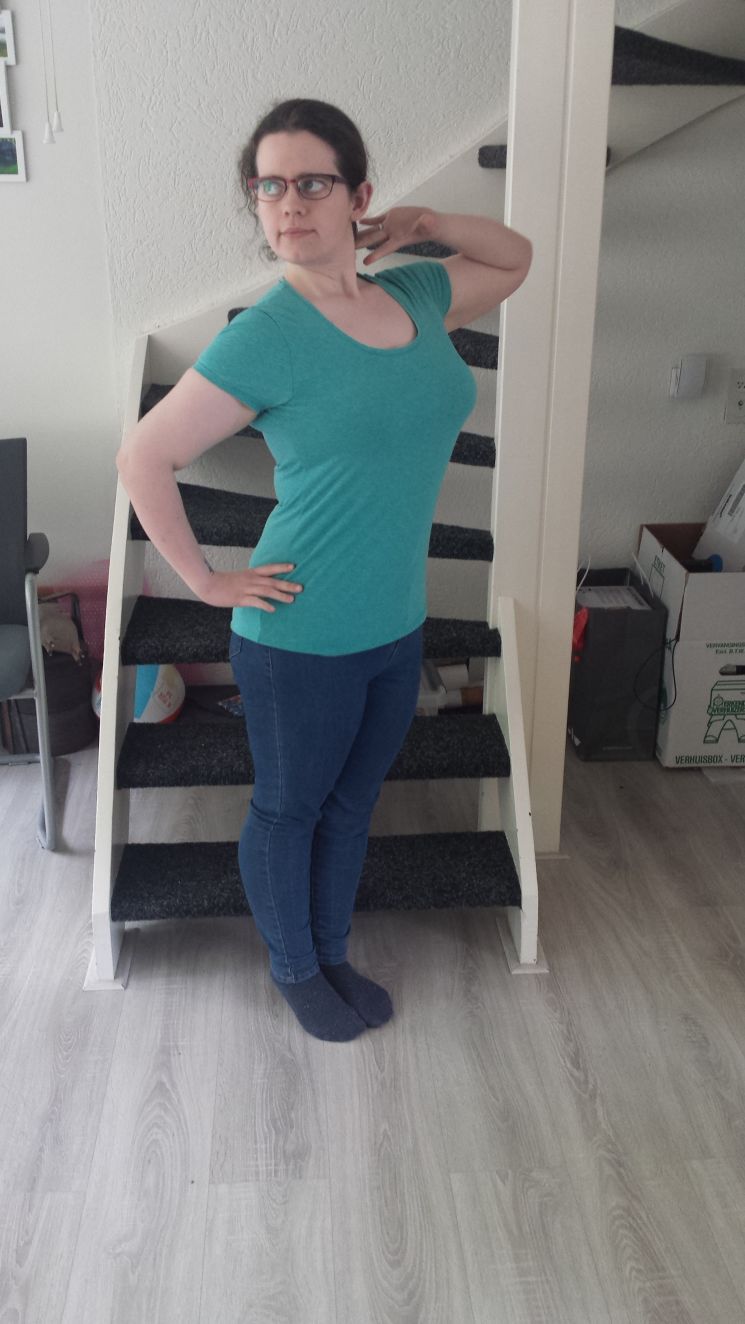 It was my 2 year anniversary of my surgery. In May, I wrote a big journey series about my steps towards weight loss surgery. Up until now, this has been a guarded secret that only a few close friends and family knew about. But with the 2 year anniversary, I wanted to share my experiences and journey with everyone. It has been a life changing journey for me, and I cannot believe it has been 2 years already!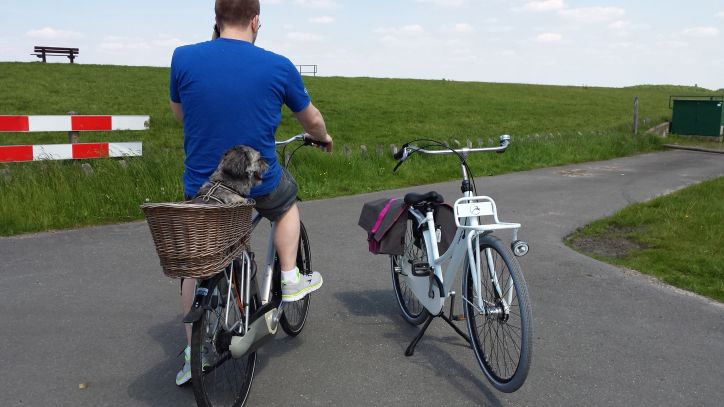 I got a bike! This is massive. Since becoming a resident of the Netherlands, obtaining a bike has been a big priority of mine. However, I did not expect to get one so soon. My bike blog talks about the day I received the bike. Since getting it, I have been on several trips with my partner. The first bike journey was to visit my oma and opa. Since then, I have been getting more confident. Which leads me onto….
Big step to a more independent life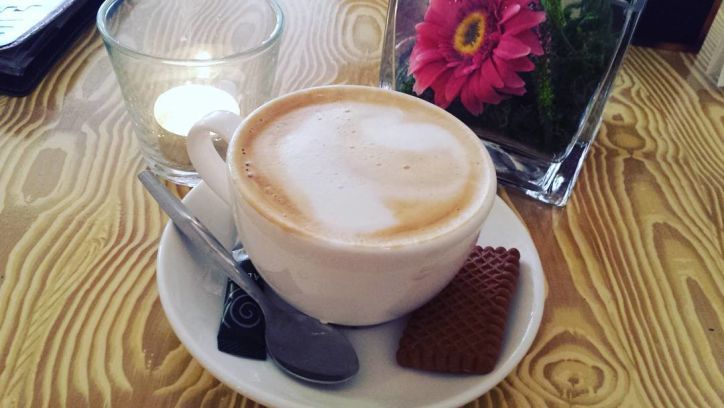 I went to the shopping street. MYSELF. As of today, I can officially say that I have traveled by myself on a bike to the shopping street. This is an incredibly big accomplishment for me. The main thing that I want here is independence. Not having to rely on others if I want to go and do something. Well today, that happened. I was absolutely craving to go somewhere on my bike, so I decided to go to the street. What was amazing about this too, was this was my first "bigger" bike ride alone.
Once I arrived at the straat (as it is commonly known), I parked my bike and went for a wander. I had a good look around many shops, including a book shop which had a book I've been craving to get. I resisted the urge, but I did treat myself to a cappucino in Paninis. A lovely little cafe in the straat which I adore. I felt so proud of myself drinking alone I nearly cried. Going here was a huge step for me. I now look forward to visiting the straat more often myself, and maybe bring a book along too to read while drinking the coffee!
Books I read in May
On the book front this month, I have been terrible. I did have a bit of a reading slump, but I think it may be due to focusing more on health and exercise (which is NOT a bad thing!) I only read one book this month and started another.
Rebel of the Sands by Alywnn Hamilton was an absolutely brilliant book. It was the first book I have read on my kindle paperwhite for quite some time. A story about a girl wanting more than living in a small sand-desert. Only to discover there is more to her than meets the eye, and her guns. The story is an absolute joy and I cannot wait to continue onto Traitor to the Throne. You can read my review for this masterpiece here.
Board / Card games I played in May
Unlike books, this month has actually been an incredible gaming month. In total, me and my partner (and his mother) played a grand total of 3 card and board games! I would say that is a big improvement of the usual one me and my partner tend to play. All of the games we played were amazing, and I look forward to playing more!
Agricola (Family Edition)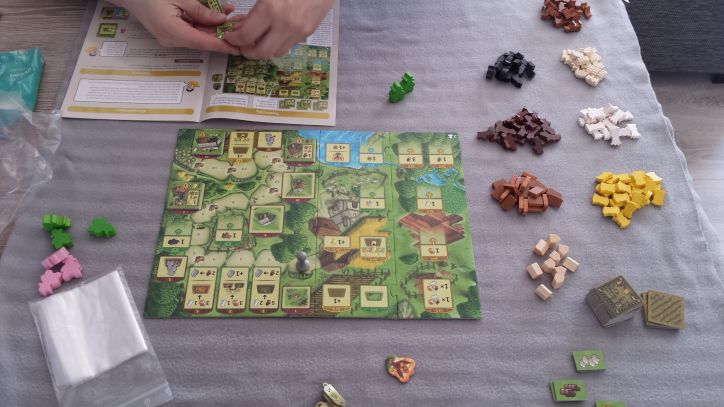 This has been a game I have wanted for a long time. With birthday money, I decided to pick it up. The game premise is relatively simple. You own a farm and start off with 2 farmers. The idea is you expand your farm with plots and livestock, as well as expanding your house. Agricola consists of 6 stages. There are 14 rounds and each round is broken into 4 phases. Phase one is the new round card. The next phase is the replenish round where animals and goods are restocked. Phase 3 is the work phase where farmers are placed into unoccupied action spaces, and phase 4 is the go home phase where farmers are called back to their homestead with their resources.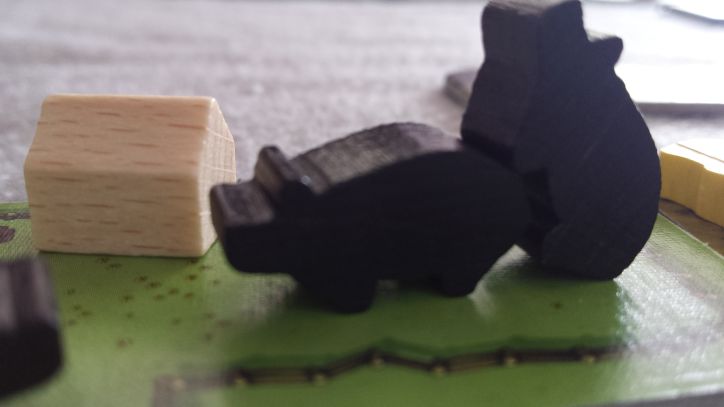 I won't go too in depth about the game now, because my partner and me really need to play it more to get a better understanding. The game was really fun however I think we missed certain things. The basics are collecting livestock and plots of land, growing your farm and family. The winner is declared at the end of the 14 rounds with whoever scored the most 'Victory Points'.
Uno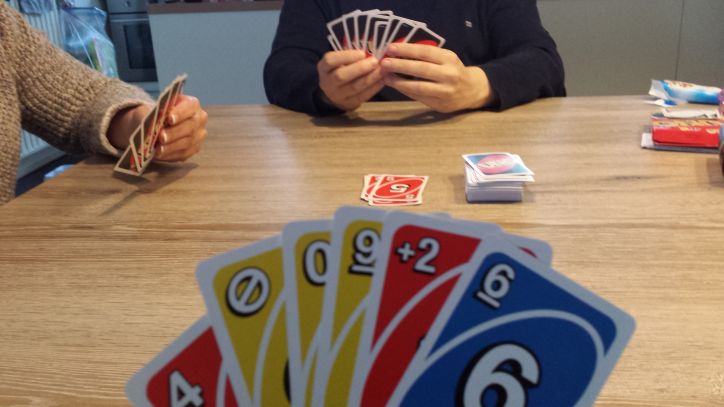 Do I really need to explain this game? I am fairly certain that most people will know what it is. However, for people that are unaware what Uno is, its a very simple family friendly game. Each player holds 7 cards. One card from the leftover deck is placed up to reveal a number and a color (for example, a red 6). The first player must match either a red card or a number card. There are also special cards that they can play, like +4 (pick up 4 cards from the deck) +2 (same deal), reverse (take turns the opposite way) etc.
Once a person reaches 1 card in their hand, they must shout "UNO!". If they don't, they will have to draw cards. The winner is the person with no cards remaining. A very simple game, and really fun to play with the family!
Saboteur Duel
The last game we played was Saboteur Duel. This was a game that my partner bought me for my birthday. I adored this game. The concept of the game is you play as a dwarf, and must collect as much gold as possible. When a player collects gold, they place a token down with their color. Each player must create tunnels that go towards the special cards that face down on the table. Once a player reaches a special card, they can turn it over. If there is gold available on the card, they collect it. There are 3 rounds to the game. At the end of a round, each player collects the cards with their token.
It is an incredibly fun game, and I really look forward to playing more!
Looking into June
Going into June, I plan to continue progressing with my success of May. I plan to continue on with my exercising, trying to improve my endurance with jogging. My current goal for jogging is to jog for longer periods of time, get a higher pace as well as longer distance. These will all come in time, and I am positive that I will succeed. June will also be host to another new challenge which I am so incredibly excited to start!
30 days of Yoga challenge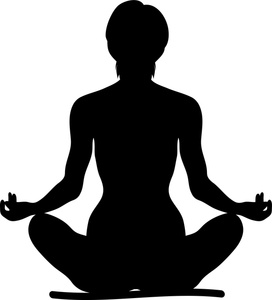 I have wanted to do Yoga for AGES. Since obtaining my yoga mat, the urge for doing yoga has grown and grown. Realistically I could of started this at any time, however I wanted to start it on the 1st of June. I will be following 30 days of Yoga by Yoga With Adriene on YouTube. After the 30 days, I plan to continue to continue with various videos she has. It's going to be an incredible experience and I am really looking forward to sharing it with you!
Feel free to join me if you want. You don't need to do it at a particular time of day. Just fit it in when it is most convenient for you. Let  me know if you start the 30 days of Yoga!
4 day walk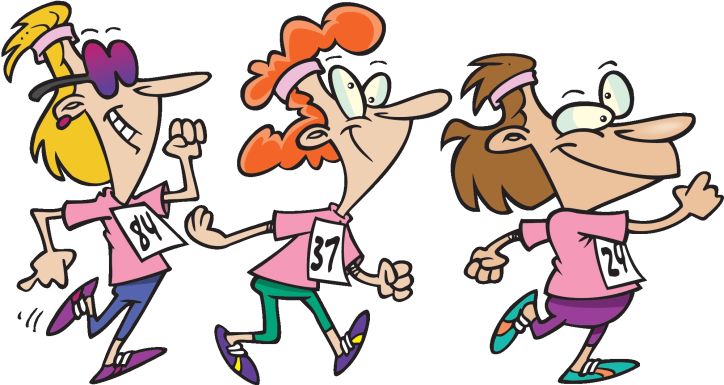 Another event that will be taking place in June is the 4 day walk, known as the "Avondvierdaagse" in Dutch. Over the course of 4 days, people who participate can choose between 3 distances. 5km, 10km and 15km. What will make this event extremely fun for me is that I will not be doing this alone. My partner, my partners mother and Oma (My partners mothers mum) will be joining me. Since this will be our first way participating, we shall be selecting the 5km walk. In total, we will be walking 20km in the course of 4 days.
A great thing about the 4 day walk is that people go on the sidewalk to watch you. In stores, they start to sell little bouquets of sweets for people who participate. It is a big deal here. At the end of the 4 day walk, there is a parade where you go if you successfully completed the walk and will be awarded a medal. Excitement is high for this, and I cannot wait to share my experience with you.
May has been an incredible month. 
Usually May is a pretty depressing month for me (which you can read about here). However, looking back over the whole month, it has been incredible. The progress I have made with my exercising has been so eye opening. Never did I expect to be addicted to jogging nor craving to get on my bike and just go somewhere. Feeling proud is an understatement. Words cannot even describe how I'm feeling about my accomplishments throughout May.
I really look forward to seeing what June has to offer. If it is going to be anything like May, then I look forward to seeing even more progress!
BRING IT ON.