Is it me? Or did March fly by this year? Compared to February though, this month was pretty chill. Not a whole lot of things occurred. However, life progression happened as well as a fun month of getting back into blogging! Here is my February review!
Getting back into blogging
I think what made March super special for me was getting back into blogging. Before March, I would create a blog every now and again, but nothing that made me motivated to do more. I told myself that for the rest of the year (and hopefully longer), I would write more blogs. Book blogs, food blogs, game blogs and life blogs. You name it – I write. So my biggest accomplishment this month has been that!
I have wrote so many blogs this month! From a slow cooker recipe for sweet and sour chicken to a blog about my most anticipated books of 2017! To have a look at all the blogs that were released in March, you can click here and it will take you there! Did you have a favorite blog this month? Let me know!
Important things that happened
Compared to February, not too many things occurred during March. However, some life progression things were finalized and some celebrations were had!
I officially became a resident of the Netherlands! This was such an exciting and emotional time for me. Becoming a resident means so much. It means that I will now be able to apply for health insurance, get a bank and start looking for a part-time job!
I walked through the park – MYSELF! This is huge to me. One thing that I want to do while living in the Netherlands is to go out more for a walk. The park (which I talk about here) would be the ideal location for this. So I bucked up the courage and just did it. Had music playing in my ears and I walked. I was so proud of myself, and I got some stunning pictures of the view!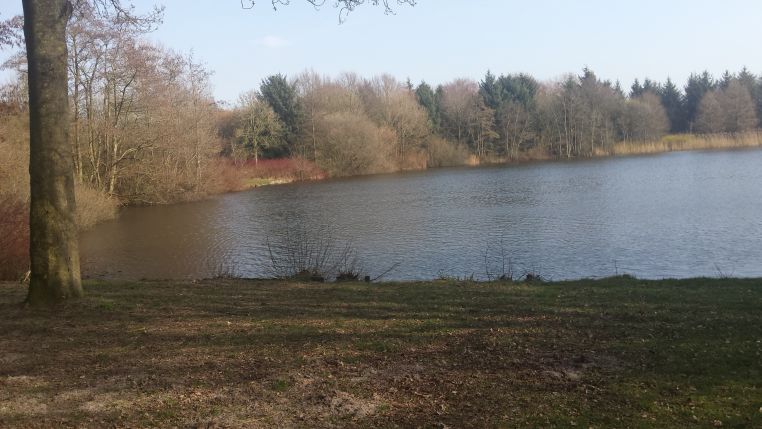 It was my partner's father birthday! Therefore we celebrated as a normal Dutch family would – With coffee and tea, cake and then snacks. It's a very normal thing here and I love it.
Not only was it my partner's fathers birthday, but it was my dad's birthday as well! Alas, I couldn't celebrate with him since he's in Scotland. Of course I sent over a card and I gave him love online.
We went to the fire station games! This happens here every year here in Winschoten. It involves various fire stations from around the area to compete (and train) to see who can deal with a situation the fastest/most efficiently. We went to this because my partner's dad and his sister's husband is part of the fire department! I plan on writing up a blog talking more about this, however for now I will post a picture from the event.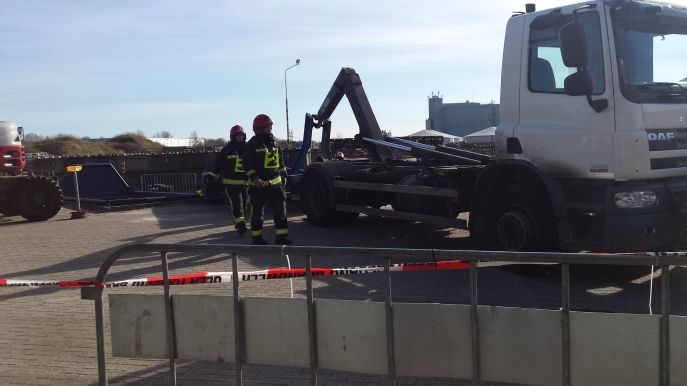 Note-worthy mention for March.
I FINISHED A GAME ON TWITCH! This is massive. Since the start of 2017, I've been on a depressive decline with Twitch. I haven't been enjoying it as much as I used to, making excuses not to stream and not seeing the point anymore. One thing I told myself in March was that I needed to stop. I needed to get myself back together and just stream. So I decided to say fuck it, and I decided to play a brand new game – on release (which I never do). I started playing Horizon Zero Dawn.
I freaking LOVED this game so much, and I plan on writing up a proper review soon because it deserves one. Oh my goodness it deserves everything. Even though the game didn't bring 'numbers' to my channel, I enjoyed playing the game. That's what truly counts. With only 1 full day left of March, I finished the game and I couldn't be happier.
Books I read in March
Even though this month was not as crazy as February, I still only managed to read two books. I really want to be able to read more, however I tend to read a chapter or two then get side tracked. The two books I read this month were books I have been wanting to read for a long time, and I loved both of them.
The first book I read in March was Eleanor and Park by Rainbow Rowell. This book I discovered when I was searching lists from recommendations, and this fell into the "If you enjoy The Fault in our Stars, you will like this book" category. I can say with all my heart that this is now one of my favorite books ever. You can find the review for the book here.
---
The second book I finished was A Darker Shade of Magic by V.E. Schwab. This is the first book of the Shades of Magic trilogy. I have only just finished reading through this book, and I loved it. I have the feeling though that this will be a book I will want to re-read in the future while not being sidetracked. The book is about one of the last magicians who has the power to travel across different worlds. There shall be a review of this book where I will go into more details (without spoiling too much).
Board / Card games I played in March
Me and the partner only played one card game this month. The card game we played was Boss Monster. This was a game that I bought for him for Christmas (or his birthday… I can't remember!) I bought this game originally due to the art style. Retro pixels? Yes please!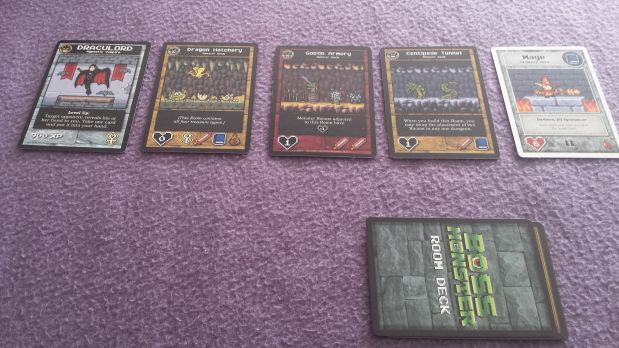 In this game, you are the boss of a dungeon. You build up the dungeon each turn by rooms, to a max of 5 in a 2 player game. The rooms will have different enemies/abilities and these will draw the "heroes' to your dungeon. The person that kills ten heroes firsts, wins. Or the first person whos boss takes 5 'blood' damage losses.
This was a pretty fun game, however it will be a 'must-go-back' to game, since when we played it first, we completely missed a mechanic which may of made the game feel more balanced. Silly us!
Looking into April
April is going to be an exciting month for me life wise, and the blog! Not only is a certain event that I love coming up soon, but in April I will be starting to do a challenge.
Blog everyday in April challenge!
So I did this ages ago when I held a personal blog for myself while in college. the idea is as the title says, I will be blogging every single day in the month of April! Whether or not these will be full length blogs with hundreds of words and information, or just random thoughts, there will be a blog released everyday!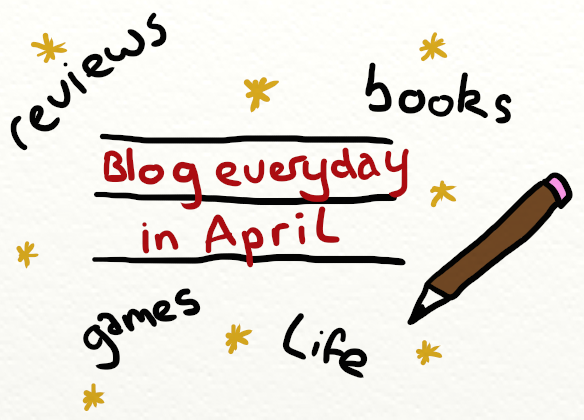 Why am I doing this? I want a challenge. I love the idea. This is going to be a fun month of just writing, and hopefully helps me improve my writing technique.
My birthday
Another big occasion that will be happening in April is MY BIRTHDAY! As I mention in my Wanted List blog about my birthday, it is one of my favorite times of year. I am super excited for it. One blog that will be coming up around this time is the celebration of a typical Dutch birthday. This involves cakes, tea and coffee and snacks.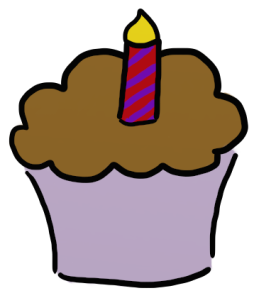 Eating healthier
I vow to start eating healthier. I have been starting to fall back into some bad habits, and I need to snap out of it. During April, I plan on doing several things that will help me get back on track.
Drink less coffee – I know this will be shocking to some people who LOVE coffee. Of course, I love it too. However, whenever I drink it I suffer. My stomach gets super sore and I sometimes end up in places for ages. Whenever I have coffee, I tend to have 3 to 4 mugs of it a day, that's not good. So my plan is to start drinking less. Maybe 1 mug every couple of days. Of course I will still be drinking tea and plenty of water!
Eating more fruit – This is something that I really struggle with. I get paranoid when it comes to fruit. If I have a fruit that is far too sweet, my stomach struggles and then I'm in the same situation as the coffee. But, I need to eat more. Even an apple a day will be better than what I have now.
Walking more – I mentioned that March was a big month for me and I walked through the park myself. This is something I want to do more. Even if it's just a short walk, I want to be able to get out and about more. Plus it's healthy to walk!
These points will be just the beginning of my healthy plan. Eventually I'll be joining a gym with my partner and hopefully starting to do some yoga (even if that's just in the house with videos.) I'm sure I will keep you guys informed with the progress!
The main thing I enjoyed about March was relaxation. Being able to feel at ease, not needing to worry about travelling which has been a big thing over the past few years. I'm super excited for April to start!