On Saturday the 8th of April, I finally got my health insurance sorted in the Netherlands. I talk about my health insurance and becoming a Dutch Resident here. What does this mean? This means that I can now start the process of getting a doctor and a dentist. It also means that I am covered for various different health care, including eye tests. Of course eye tests in general here are FREE. This was in fact my first ever eye test. I think I had one when I was really young but nothing that I remember. How was the experience? What were the results? All will be revealed in this blog!
Initial thoughts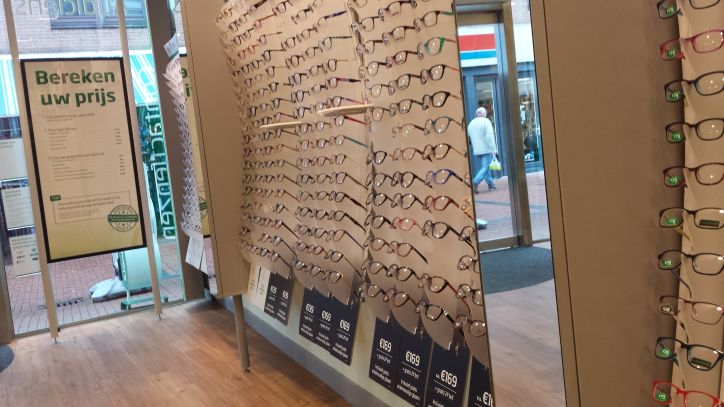 Nerves. Nerves and excitement. This was all completely new to me. I have never had an eye test at an opticians before. The eye test where you read the words on the wall before, I done that one years ago. I once went to the opticians back in Scotland with my mother when she went to get her eyes tested for her new glasses, but I did not really see what happened. I was told by my partner that I would be absolutely fine and I would probably not need any glasses.
When my partner and me arrived at the opticians for the appointment (we arrived and had to wait 30 minutes to get my eye test, so we just walked around the shopping street until then.) I got taken with my partner to the back of the opticians and sat down in front of a massive machine.  He started talked Dutch which I did semi-understand. My partner let him know that I speak English and that I am currently learning Dutch. Right away, he switched to English. He told me that if I wanted him to talk Dutch for learning purposes, just to let him know. Wonderful man!
The Pre-test
First, I was given a pre-test which involved a massive machine that sat in front of me. The pre-test was broken into two parts. The first test was called the autorefractor. What this does is tests how well my eyes focus and gives the optician an idea of what prescription I may need for glasses. I felt absolutely fine with this test. Then the second pre-test came… the tonometer test.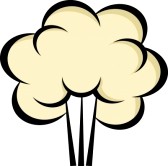 This test was horrible. I hated it because I HATE WIND IN MY EYES. What I had to do was scoot my butt over to the other half of the machine, and
once again plop my head on top of another cushion. The optician then explained what would happen. He said that there will be a puff of air that will shoot into my eye so it may scare me. Boy.. he was not joking. When the first puff of air hit my right eye, I jump and blinked so badly. It felt horrible but at the same time I could not stop giggling. My partner was also having a field day watching me and giggling along with me. The optician had to redo the test on my left eye since I blinked before the puff even went in!
Once both of these tests were over, he brought me back into another room for another test. This test was going to determine if I needed to have any glasses or not. This test was the sight test.
Sight test
This was a pretty simple test. I remember doing this way back in the day when I was a child, but it was also different. I was put into a chair that reminded me of a dentist chair. The optician then brought another machine around and plopped it in front of my eyes. He then proceeded to test one eye, then the other and finally both at the same time. Going back and forth between different slides to see which one was clearer. I was honest to god shocked with how bad some of them looked to me. The clarity of some when he switched the lens in this machine was amazing.
I was amused when both of my eyes were getting tested. He told me that the slides may look like they were moving, and oh my goodness they were. It was super trippy!
The results?
Before all the tests, I explained to the optician that I work on the computer. He asked me for how long I would be on it, and I told him about 6-8 hours plus a day, maybe even more. Of course having breaks every now and again (Very important. Do not forget to take breaks while being on the computer!) I think this was a major factor in the results.
He let me know that having glasses would be beneficial for my work on the computer and for watching TV. Basically looking at anything bright for a long period of time. This will allow my eyes to relax and potentially eliminate headaches and more. That is good news! But that means.. I NEED GLASSES! Once we left the back room, he informed me that I can look at any of the glasses, and if I needed any help picking some out just to let him know. So now I was on the hunt to find glasses.
With getting a new pair of glasses, I had two options. I could either pick one pair of glasses and get another pair for free. Or get one pair and get them 20% off. I opted for two pairs, since then I can mix and match. It took a little while to find the perfect glasses but eventually I found them. They were lovely. A lovely little purple pair and a dark red pair.
Once I decided that these were the glasses I wanted, we filled in the paperwork for them. We were told that it would take a week for them to be ready with the prescription. They would be ready for pick up on 15th of April at 10am. So we had to wait until NOW!
I now have my glasses.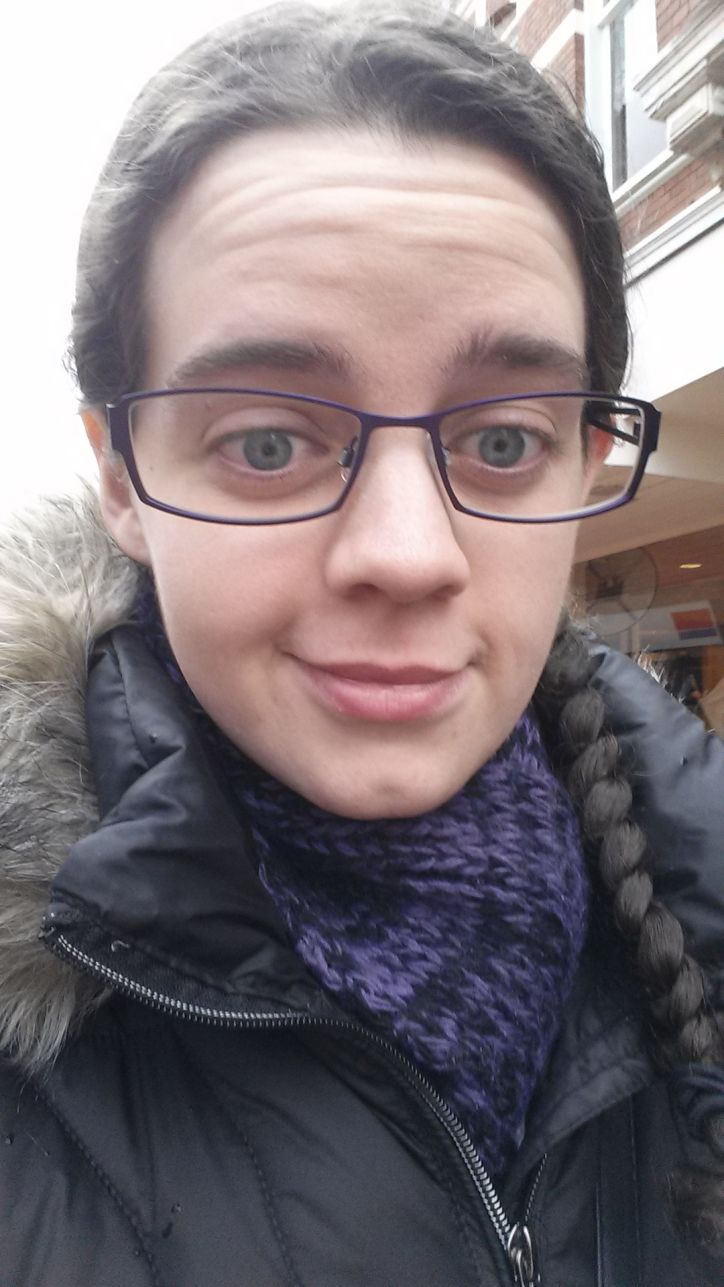 It's such a surreal feeling. I love them so much, and I look forward to seeing the results of using them while working on the computer as well as watching TV. This is also the big reveal to my family. The only person that new about these were my partner. Was planning to make this a surprise for everyone!
My partner was contacted before we picked up the glasses to inform us that one pair is still being made but we should be able to pick them up soon. For now, I got my purple glasses. JUST LOOK AT THEM. Super pretty!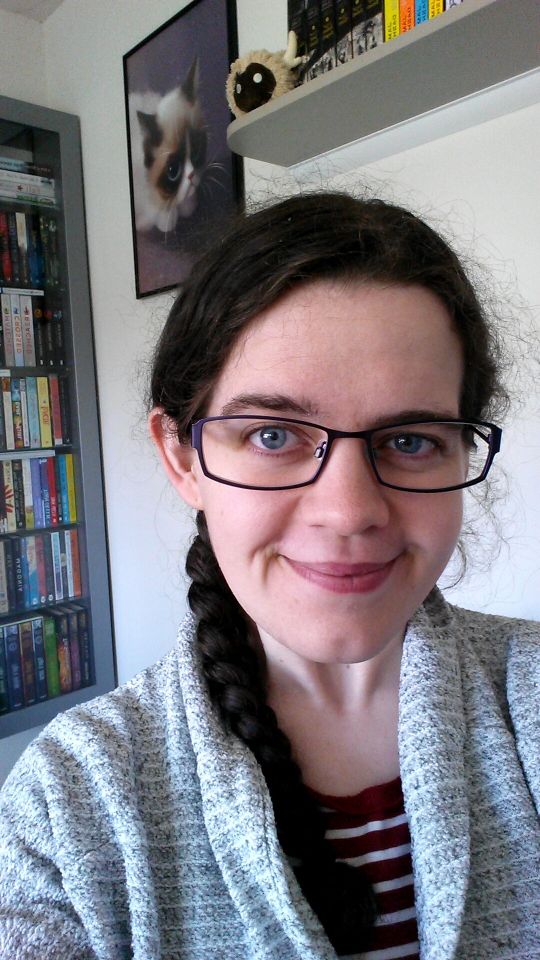 Do you have glasses? When do you use them – for everyday or for the same reason as me? Do you like your glasses if you use them? Let me know! I am new to the glasses game!