Today was a pretty amazing day. The sun was shining, a gentle breeze rustling the trees. The perfect day for a bike ride! Me and my partner planned on going to visit his Oma and Opa today (i.e. grandmother and grandfather). Usually we would go by car. Since today was a beautiful day, we decided to go by bike instead. This would be my first long bike ride since getting it, and I have wrote a blog my new bike here. My partner set up the doggy basket on his bike, and got Spike prepared for the journey. How was my first bike ride?
I need to learn left and right.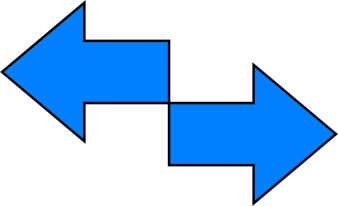 Right at the beginning of the journey my partner shouted to me "Turn left here." What did I do? Turn right. I thought I was getting really good determining what my left and right was. I honestly put this mistake down to me being super nervous. It was okay though, we just went for a bit of a detour. Was an interesting detour. We had to drive quite a bit on the road which freaked me out. I kept worrying that a car would hit me or if I would drive into a car (queue the memory of German car from center parcs).
The detour eventually took us back onto a bike path. Thankfully from there I was able to relax…. slightly. I was so tense. My partner kept telling me to relax and, I quote: "You are as relax as a wound-up spring."
Below the average speed of a Dutch person
While on the bike ride, I felt like I was going at a decent pace. However according to my partner, I was riding below the speed of a Dutch person. On the journey going towards the grandparents, we took about 54 minutes to get there from our house. We rode at an average speed of 12.3kmph. According to my partner, the average speed of a Dutch person is 18kmph.  To me right now, that is insane! Of course one day I will get to that speed, but for now, I am happy to take things nice and slow.
During the journey, I had to stop a few times (twice on the way there, once on the way back) because my knee was being a butt. Because I have been pushing myself over the past week with my jog/walking interval training in the morning, I believe I may have sprained my knee slightly. That plus a long bike ride was not the best idea. Overall I felt fine, I just needed to stop a few times to stretch out my leg.
Beautiful scenery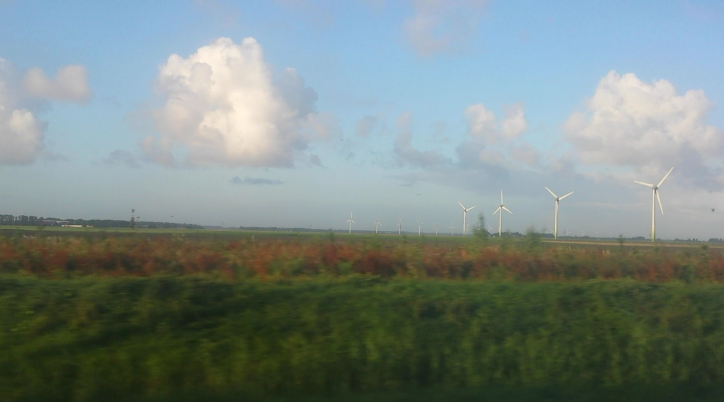 In the Netherlands, there are no real hills. It is a flat country. This does not mean that the country is not beautiful. It is SO pretty. When my partner and me have went on a car ride, I'm always in awe with how stunning the countryside is. The bike ride just took this beauty to a whole new level. Being able to ride along on the bike path gave me the opportunity to take in the scenery. It allowed me to appreciate the area where I live. It is so beautiful.
Of course while riding my bike, I did not have time to take any pictures from the bike ride. You just have to believe me when I say that the views were stunning. I will leave a picture from one of the car journeys instead! I promise that I will take pictures during the bike ride next time.
We spent a good portion of the morning with Opa and Oma. It is always great to visit them, I love them so much. Now it was just time to go back home.
Journey back
I was really hoping that the journey back would feel better. The journey to Opa and Omas was incredibly stressful for me. Not only did I go the wrong direction, but I was overthinking and worrying the entire trip.
Thankfully, I felt less stressed.
The journey back felt a lot more relaxed and I was able to enjoy the journey a bit more. I was still slightly worried when we had to go over at a roundabout and being on the road, but it was definitely an improvement. My goodness though, the amount of flies on the way back was insane. Thankfully I had my glasses on for protection!
Overall, I really did enjoy the journey on the bike! I just really need to get used to riding sometimes on a road alongside cars. As long as I stay to the right side of the road, I will be fine!
If you ride a bike, what was your first bike ride like? Let me know!