This will be a relatively short blog today, however I wanted to dedicated it to a specific item that I received today. For my birthday I received a bunch of wonderful gifts from my family (which you can read all about here.) But I was told that I was still missing a gift from my sister. That arrived today. What was it you may ask? Well…
Clothing!
Not just any clothing though. When I first opened them up, I saw 3 pieces of clothing. One piece was incredibly fluffy and soft, and the other two were just normal. Upon further inspection, I soon realized that these were pajamas! I unwrapped them and I near squeed. My love for Pokemon shall never die, and these were POKEMON PAJAMAS! One year for my birthday, my sister had bought me Pokemon Monopoly, so she is obviously continuing on with the theme! I tried them on and they were super comfy and super soft. I am really looking forward to wearing these to sleep.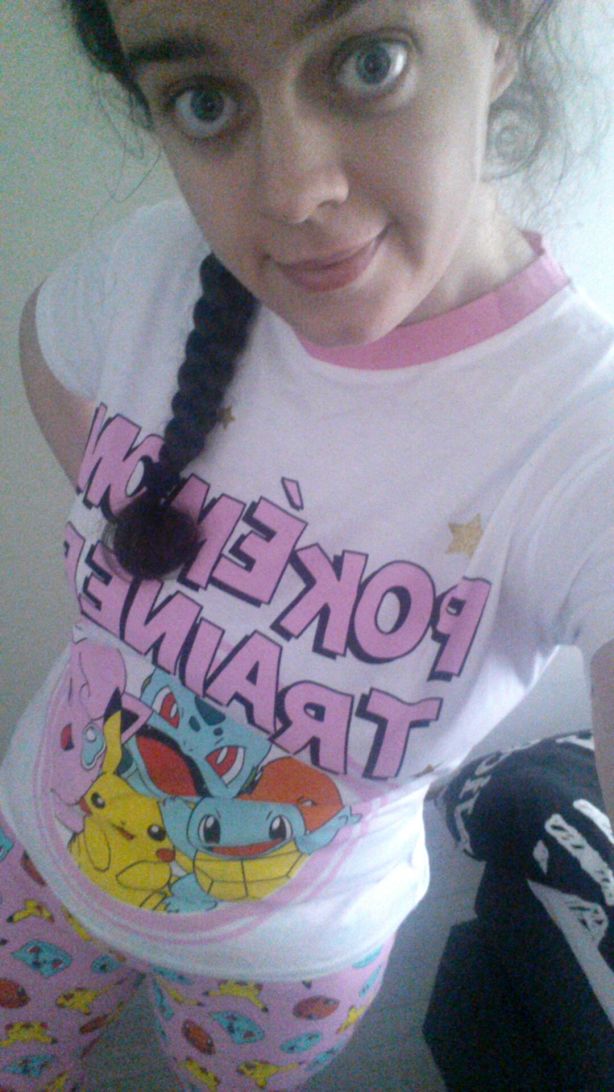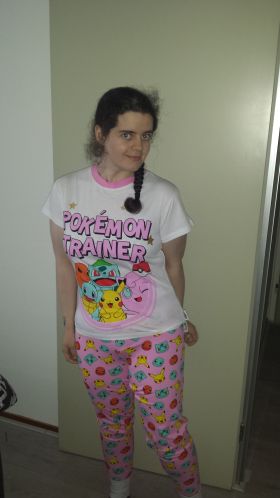 Onto the fluffy piece of clothing. At first, I thought it was a nightgown which I was excited about because I only have an oversized one currently. Turns out that it was not a night gown. When I unwrapped it, I screamed "OH MY GOD IT'S SO CUTE!" It was an incredibly cute, pink fluffy Jigglypuff ONESIE. I LOVE ONESIES! I have even wrote about my love for my very first onesie here. It is so super adorable I cannot even begin to describe how cute and comfortable it is!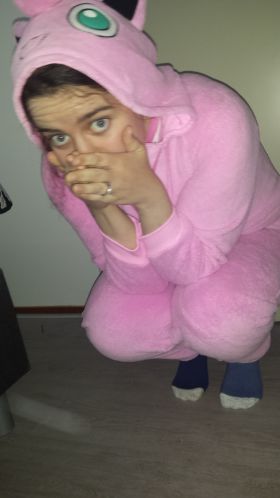 On top of all of these wonderful gifts, I also got MORE CUSTARD CREAMS! I now have 6 full packets. Hopefully that will last me until August? Who knows. I do love myself a custard cream with some tea.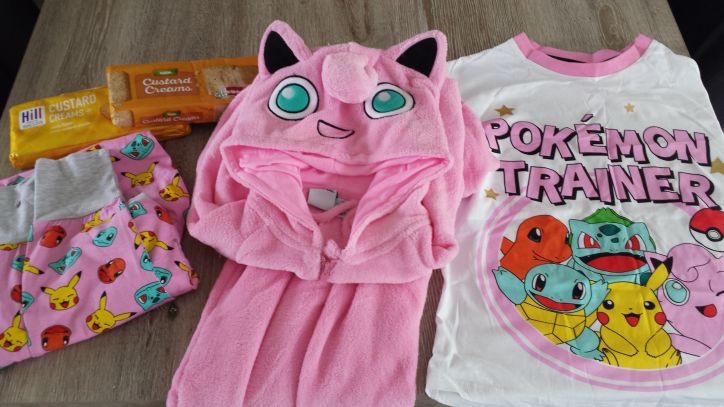 A really big thanks goes out to my sister for these wonderful gifts. I really do appreciate them so much and I am sure I am going to be using them for a while!
Have you received a gift that you loved from a sister or brother? Let me know!