There have been so many amazing new book releases this year. I wrote about my most anticipated books of 2017 (which you can read about here), but that list has grown so much since then. Oh my goodness there are SO many books coming out / already released that I am so excited about reading! So I thought why write an updated list of some newer books that I am looking forward to! Here are some exciting book releases (and some books that have already released!)
Books that have already released
Now for the majority of this list, the books have yet to come out. However over the past few months there have been some books that have released that I know I want to read at some point.
They Both Die in the End by Adam Silvera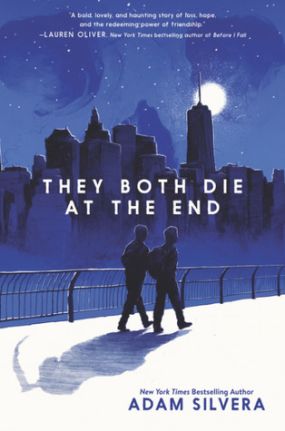 Ever since I heard about this book, I have been excited about it! It sounds like the type of book that once I've read it, I'll be a bucket of emotions. I know that at some point I will get around to obtaining a copy and devouring it! The book follows Mateo and Rufus. They both receive bad news that they are going to die that day. Even though they are strangers, they meet on the application called the Last Friend. On their end day, Mateo and Rufus are going to meet and have the best last adventure ever!
Release date: September 5th 2017
Daughter of the Burning City by Amanda Foody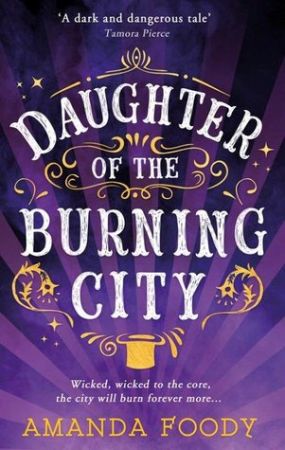 Daughter of the Burning City has been on my radar for quite a while now. Not only does the story really interest me, but the cover is absolutely beautiful. IT'S PURPLE! That alone is a big win for me. But really, the story sounds amazing. The main character, the 16-year-old Sorina is the first illusion worker that has been born in hundreds of years. Her illusions are part of her family and they are all part of the Festival's Freak show. One day though, although thought to only be illusions, one of them is murdered. Sorina then goes on a quest to discover who was behind the murder and how they managed to kill something that isn't real. Together with Luca, a gossip-worker, she must find out the truth before everyone she loves vanishes.
Release date: July 25th 2017
Truth or Dare by Non Pratt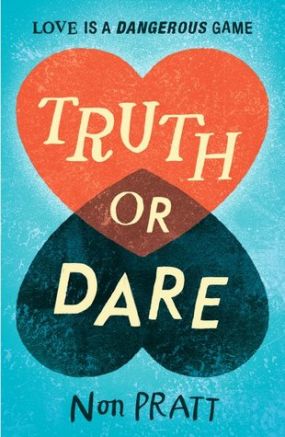 Even though this book was released in June, I am excited to eventually read it. The book has been highly recommended for people who enjoy authors such as Rainbow Rowell and John Green. Two of my favorite people! After reading the blurb, I could see why. It sounds like a very Rowell/Green book!  The story is about Claire Casey, a girl who absolutely hates being at the centre of attention. But in order to get the attention of the boy she loves, Sef Malik, she is willing to go out of her comfort zone and do just that. As for Sef, he wants nothing more but to look after his now disabled brother. But this may mean putting everything on the line, including Claire's love and possibly her life. It's all or nothing, but what do you have left to lose if you ready to risk everything.
Release date: June 1st 2017
Upcoming releases
Now onto the books that have yet to release. These books are all coming out fairly certain and oh my goodness they all sound super amazing!
Warcross by Marie Lu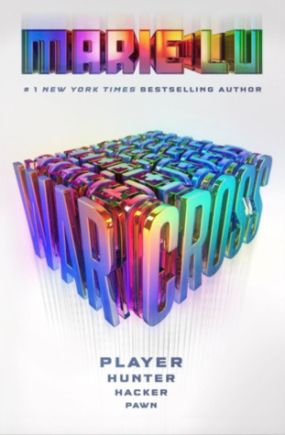 This. Book. Is. My. Everything! It seriously just SCREAMS to me. As a gamer and a lover of books, Warcross is just an automatic YES! Warcross is a massive multiplayer online game where millions of people log on everyday. Hacker teenager Emika Chen is one of these people. To make ends meet, she works as a bounty hunter to track down people who illegally bet on the game. But it's not an easy job, as competition is rising. Taking a risk for some cash, she hacks into the International Warcross Championship opening game. However, she glitches herself into the game and becomes a star. Even though Emika is worried that the police will come for her, she gets a call from the games creator – Hideo Tanaka with an offer. This offer is a once in a lifetime opportunity, a chance to spy on the inside of the tournament to uncover security problems. As she is jetted off to Tokyo, Emika begins living the life of her dreams. But what she uncovers may have consequences for the entire Warcross world.
Release date: September 12th 2017
The Language of Thorns by Leigh Bardugo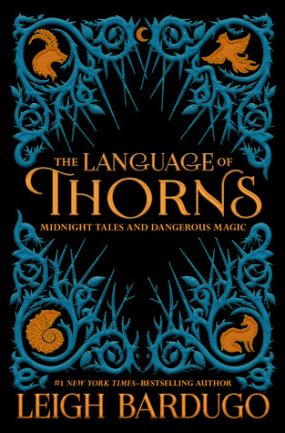 As a new addiction to books I'm looking forward to, I am surprised that The Language of Thorns was not on my list sooner. The story aspect screams to me and I seriously can't wait to read it. This book is a collection of 6 stories inspired by fairy tales, myth and folklore. Worlds where a mermaid's voice can cause a storm, talking beasts and gingerbread golems, dark bargains struck by moonlight, and a river will help a lovestruck boy but at a terrible cost. Love, betrayal, revenge and sacrifice, they all exist in The Language of Thorns.
Release date: September 26th 2017
Starfish by Akemi Dawn Bowman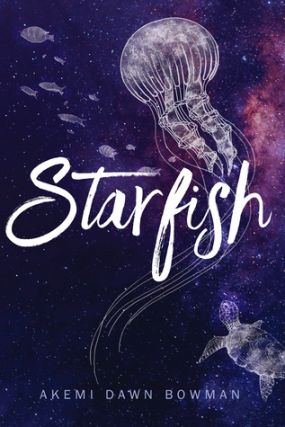 I am SO excited about Starfish! I heard about it a while ago on Twitter and ever since then I've been wanting it. The book follows the story of Kiko Himura, a girl whose mother makes her feel average and who doesn't really understand her half-Japanese heritage. The only thing she wants is to get into the art school of her dreams, Prism. Even though Kiko tried, she does not get into the school. Whats worse is that her abusive uncle moves back into her family home. So it's a fairly obvious answer for Kiko when her old childhood friend contacts her to travel around the west coast and tour art schools. Even with her fears and anxiety, she is determined to snatch this opportunity up. Finally free, Kiko starts to discover truths about her past, herself and how to be brave.
Release date: September 26th 2017
Brooding YA Hero by Carrie Ann DiRisio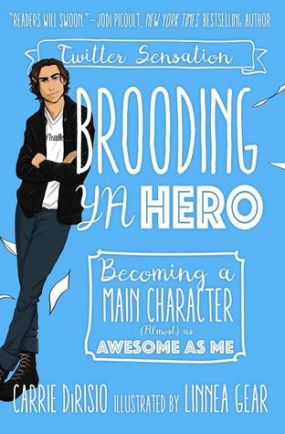 Another recent addiction to my upcoming releases. I heard about this book once again on Twitter. After discovering Brooding YA Hero, I needed to take a closer look. I could not stop laughing over the concept. It sounds like a book where I will be nodding my head and agreeing with constantly! The book follows Twitter personality @broodingYAhero, who helps tackles the constant questions about writing a book. Broody McHottiepants attempts to write out his new book: Brooding YA Hero: Becoming a Main Character (Almost) as Awesome as Me. The book is a self-help guide with jokes pointing at YA tropes in a hilarious way, things we know exist but we love them. Broody's ex, Blondie DeMeani tries to stop him on many occasions, but Broody writes out how to overcome this, as well as how to choose your genre, how to keep your love interested engaged while maintaining lead role, the secret formula to love triangle success all while never breaking a sweat.
Release date: October 3rd 2017
Turtles All The Way Down by John Green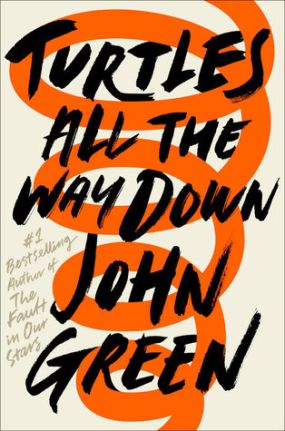 One moment please. (sdcfvbhnjbgvfcdxsdfrg hujihygtfrdeswxfrgth). Okay, I'm good. I can't believe that John Green is releasing a new book. He is by far one of my favorite authors. Every single one of his books are adorable and emotional and GAH. Just amazing. So when I heard the news about Turtles All the Way Down, I squeed SO hard! Aza, a 16-year-old girl has to live within tightening thought spirals. So it's safe to say she would never want to chase after the mystery of the billionaire fugitive – Russell Pickett. But Aza's best and fearless friend Daisy wants to investigate, so of course she agrees to do so. After all, there's a hundred-thousand-dollar reward for it! Together, they navigate the short distance and broad divides that keep them apart from Pickett's Son, Davis.
Release date: October 10th 2017
So many books!
Seriously, I can't get over how amazing books have either came out this year already or are still to release. There are probably more books I would list here, however I would be here for DAYS if I spieled on about more books I'm looking forward to. But to name a few extra, either released or upcoming are All the Crooked Saints, We Come Apart, The Gentleman's Guide to Vice and Virtue, Wonder Woman, Little & Lion, Eliza and her Monsters. I am sure this list will continue to grow!
What books are you looking forward to reading / buying? Let me know in the comments below!