My first full book that I've finished in the Netherlands. I'm super happy that I've finally got through this one. I bought this book on the basis of "If you enjoyed The Fault in our Stars, you will like THIS book". Also turns out that John Green recommended this book as well. Brilliant! Here is my review and thoughts on this wonderfully heart warming story of Eleanor & Park.
Eleanor & Park by Rainbow Rowell
Eleanor is by no means a normal teenage girl. She has recently moved back in with her broken family. A mother, her brothers and sister and a horrible step-dad who she wants no relationship with. He's a horribly wicked man, always drunk and abusing Eleanor's mother. Moving back also means she must start going to a new school and leave all her old friends behind. Her first day of getting on the bus is not a pleasant experience. A plump girl with red curly hair and wears ridiculous clothing. She is denied from sitting everywhere on the school bus, but she is  eventually forced to shuffle in place next to an Asian boy called Park.
Park is a teenage boy who enjoys keeping to himself. He loves reading comic books and listening to music. When he sees a new girl coming on the bus, he thinks that she is just asking for it. Looking the way she does. He doesn't know why, but he gets her to sit next to him just to get her to sit down. He wishes he didn't, silly girl. Unlike Eleanor, Park is part of a wonderful family. A mother who is Korean as well as a father who loves his mum dear and his brother. Sure, his father pushes Park,but he just wants the best for him.
Connecting with comics and music
Throughout the story, Park starts noticing that Eleanor enjoys staring down at his comics. He eventually breaks the awkward silence between them by giving her comics to read. Eleanor and Park then start having conversations about comics. It then continues on to talking about music. Even though Eleanor does not own a music cassette player, Parks lends his cassette player to her. She is engrossed with his music, listens to his mixtapes every night. This bond they share over comics and music – it  starts them on an incredible journey to discover how much they need each other.
Eleanor starts noticing things she loves about that stupid Asian kid, like how he chews him pencil. Park starts noticing things about Eleanor, like her hair coming to a soft red point on the back of her neck.
This of course progresses into Park defending Eleanor whenever she's getting bullied, even though Eleanor does not want him getting hurt,  especially for her sake. They become an inseparable pair which makes it life hard for Eleanor and her horrible step dad. This escalates into a situation that Eleanor expected but didn't want, not the way she thought anyway, and Park didn't know how to cope with it all.
Overall thoughts
I have never fallen so in love with a book. This book as John Green mentioned reminds me what it was like to fall in love for the first time. The feelings that you can have towards another person and not expect it. I love the progression of the story. Further into the book, I started having feelings that something could potentially happen (which I won't mention here for it would be a huge spoiler). That feeling did not happen, but the way the story progressed made my stomach churn in a way I can only describe as weird excitement. The ending of the book as well… all I will say is god. Damn. It! It's an absolutely bloody amazing ending for Eleanor & Park, however I do wish I knew what was said. Want to know what was said? THEN BUY THIS BOOK AND READ IT!!!!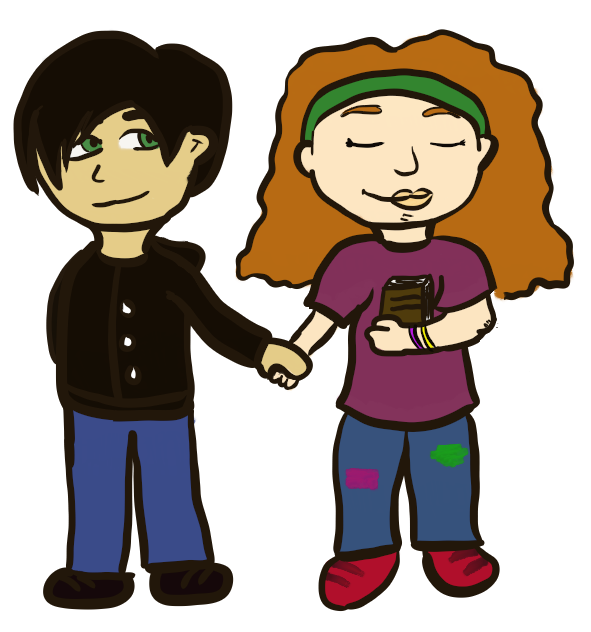 Flails out of 5
Eleanor & Park by Rainbow Rowell gets a massive 5 out of 5 flails! I would give this book more, but I'm trying to hold my love.