As a Scottish person, I feel ashamed to say that I have never attended the Edinburgh Military Tattoo. Don't get me wrong, I have wanted to for a long time. But sadly either time was not on my side or the price was too high. In order to go to the Tattoo, you NEED to book several months in advance. Since I knew that my partner and his parents wanted to go and see it, I made sure I did just this. I booked not only for our group, but also for my mother and father. Finally I would be experiencing the Edinburgh Military Tattoo!
Leading up to the Edinburgh Tattoo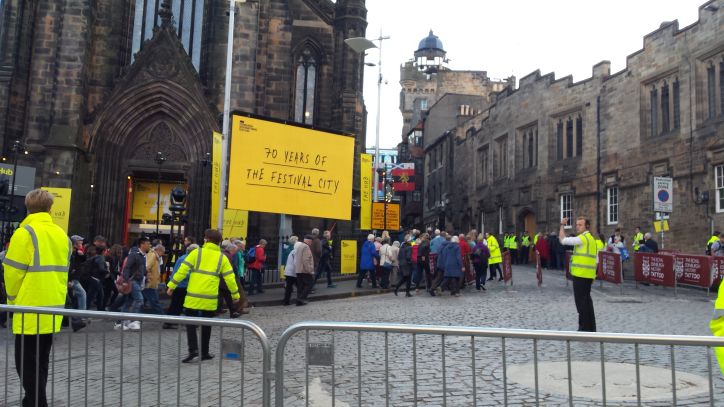 After hearing many horror stories about queuing for the tattoo, we wanted to make sure we arrived at Edinburgh Castle with plenty of time to spare. I researched about the Tattoo and found out that if you arrived 45 minutes to 1 hour in advance, you should be fine. We arrived about 1 and half hours in advance. Better safe than sorry!
However, upon arrival at the castle (after walking up the Royal Mile), I was surprised. From what I heard, the queue going into the Edinburgh Tattoo would wrap all the way down the road and through the Grass Market. This was not the case. When we arrived, it was only partially down the road. Also from what it looked like, although we were very early, people were already being led inside the arena. This meant that we only had to wait maybe 20 minutes maximum to get into our seats!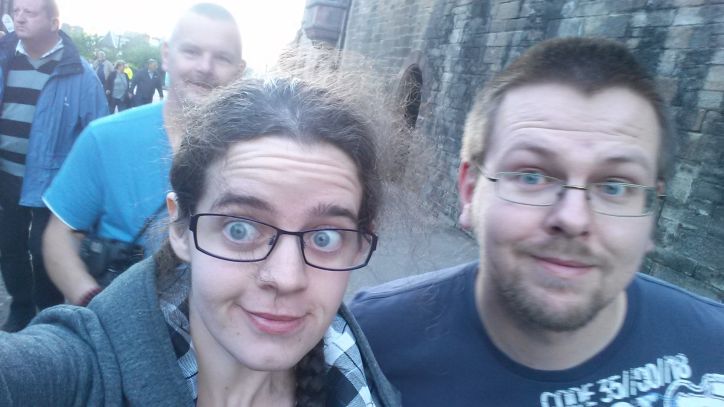 The Edinburgh Military Tattoo Arena

The. Arena. Was. So. Big. For some crazy reason, it looked bigger with people filing into the seats than what we saw earlier that day. We had incredible seats too near the front of the arena. My auntie told us that if we wanted to get the best experience, our seats should be in the middle of the seating area. Not too high were the wind is chilly and not to low were everything sounds like a blur. These were the seats we had and they were amazing. We could to see absolutely everything with little to no wind (even though I was still super cold!).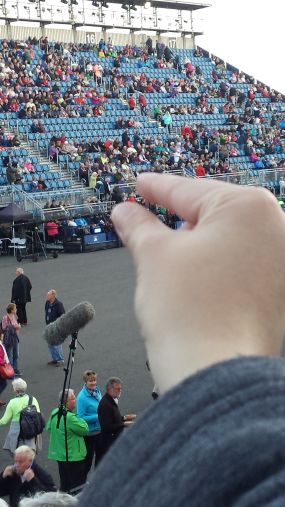 What was also fun was being able to see my mother and father down in their section of the arena. Sadly they couldn't sit next to us for the experience because stairs are difficult for my mother. However, they were in a great spot and were easy to notice. We waved and talked on the phone for a little bit before the show started.
Seeing the arena packed with people was incredible. It really struck a chord with me because these people were here to see the best of Scottish music and traditions. It made me feel super proud!
Eventually, the announcer started to talk over the loud-speaker. Congratulating people for their achievements, birthdays or anniversaries. He also started to make us cheer for where we came from. I got to cheer twice – Once for the Netherlands and once for Scotland. My partner swore that the announcer giggled when I cheered, I was SUPER loud!
Once everyone was seated and ready, the Edinburgh Tattoo began.
Edinburgh Military Tattoo 2017
As always, pictures speak way more than words. Here are my favorite pictures from our time at the Edinburgh Military Tattoo.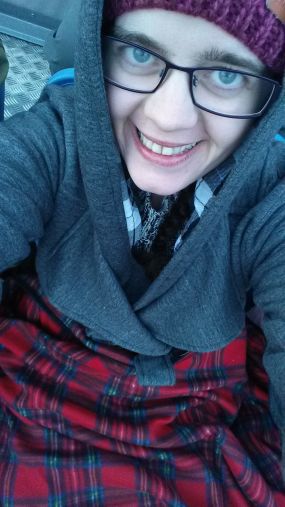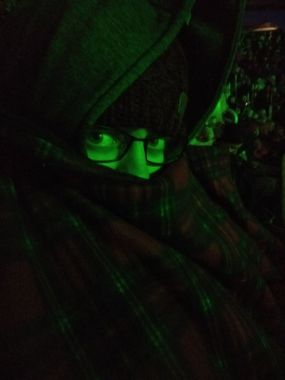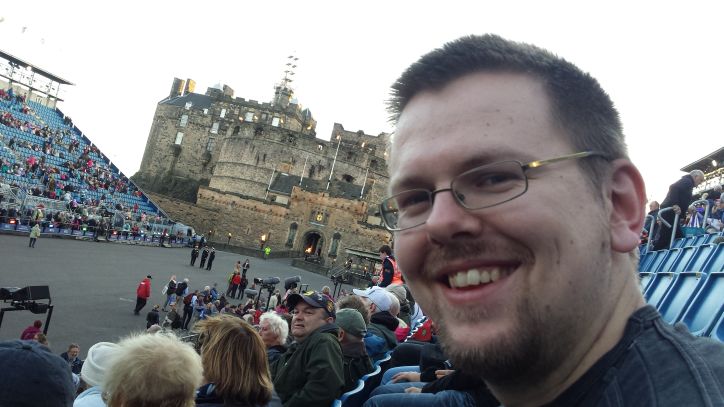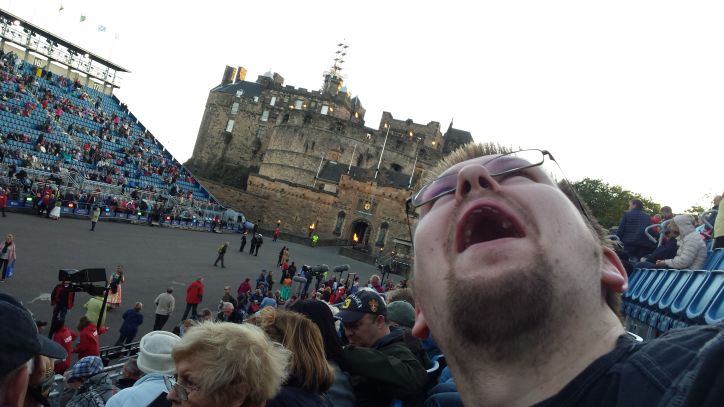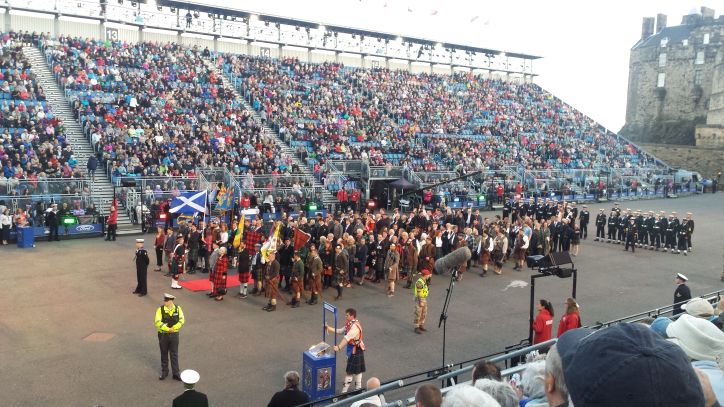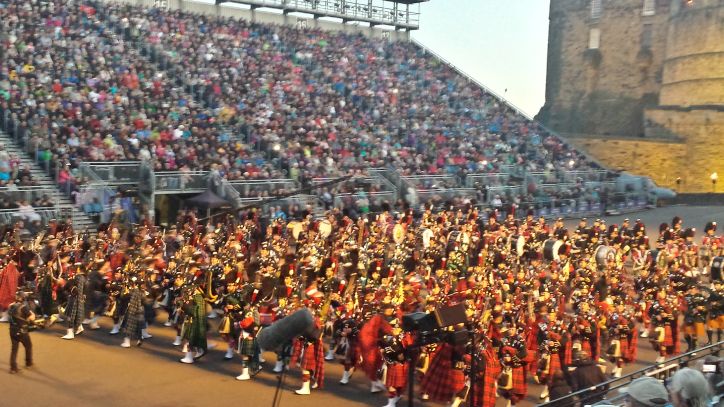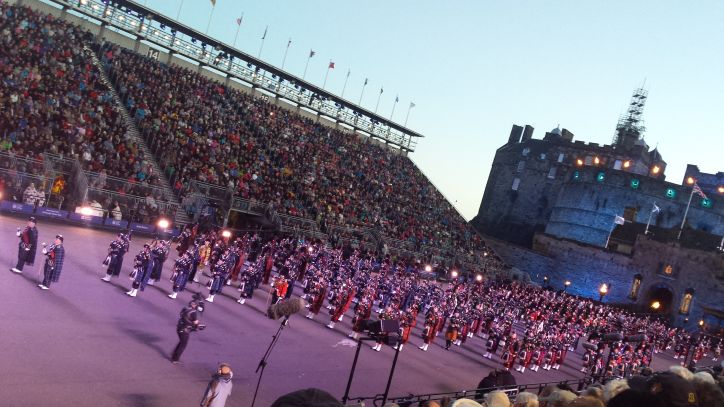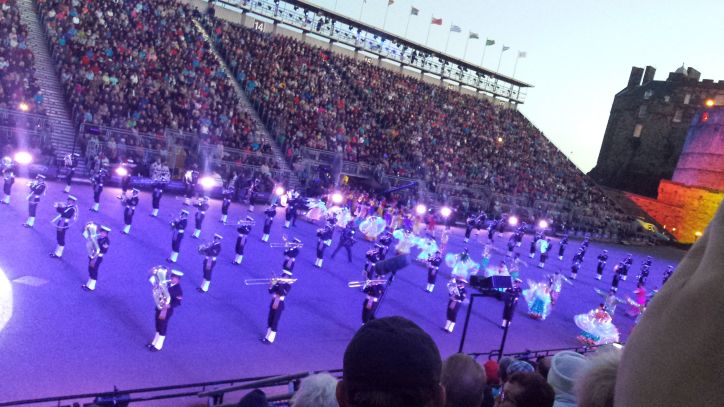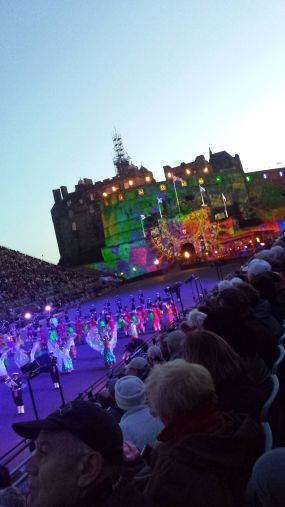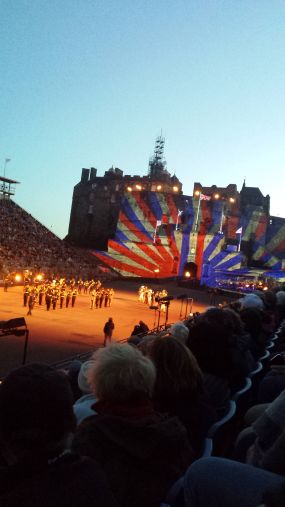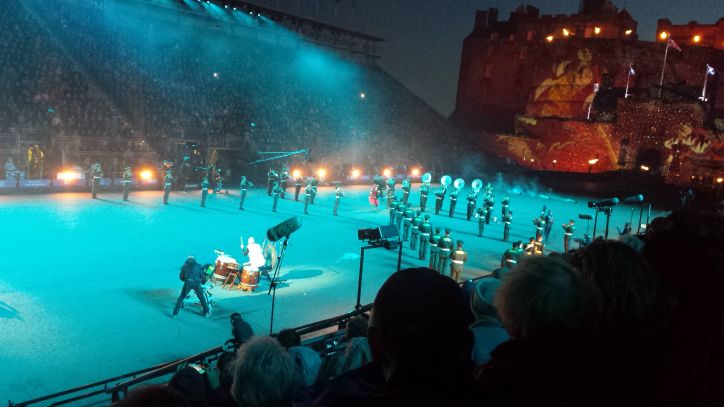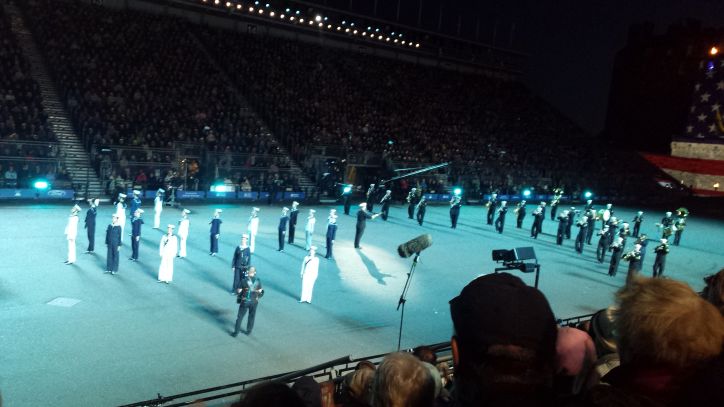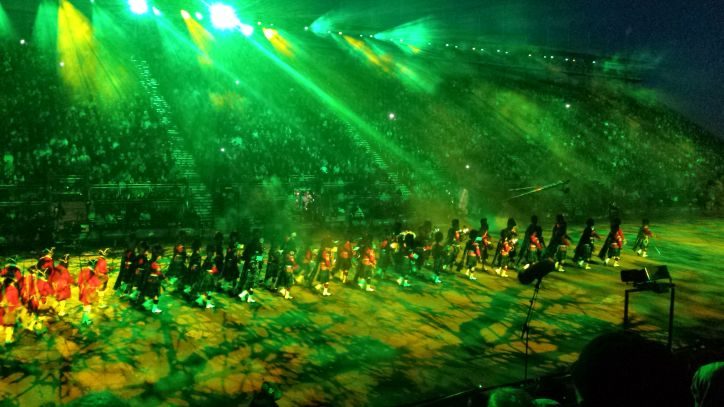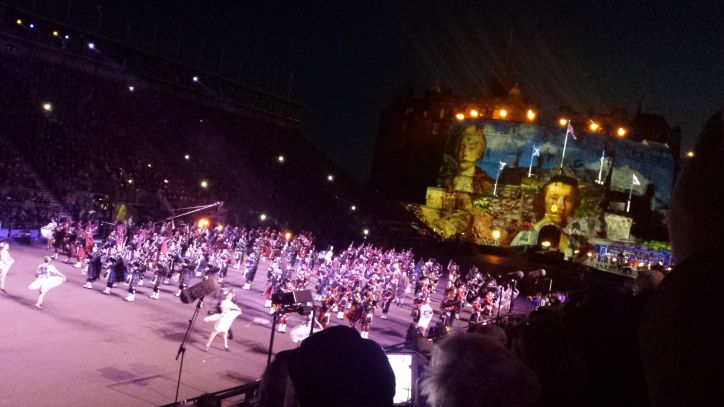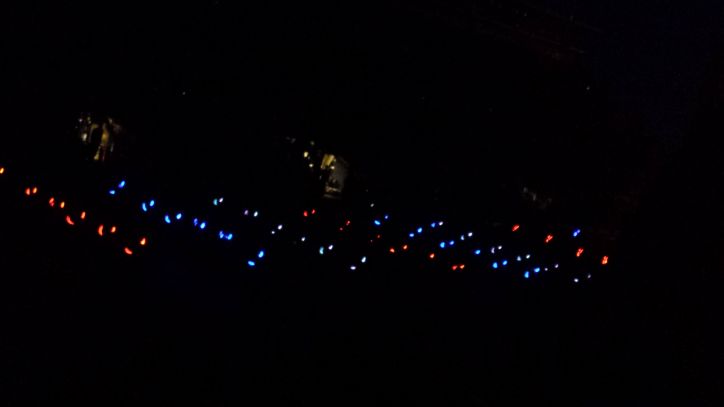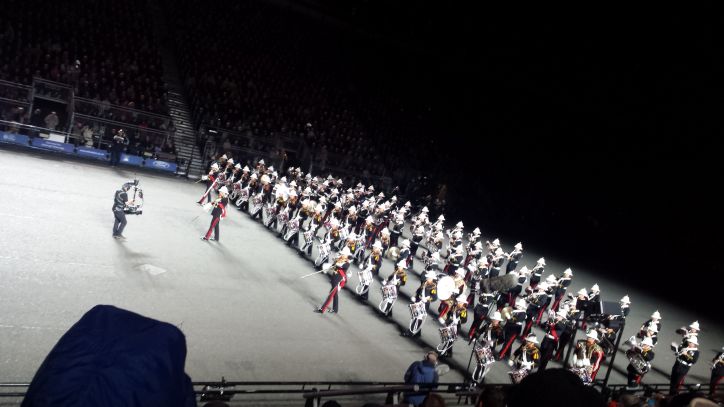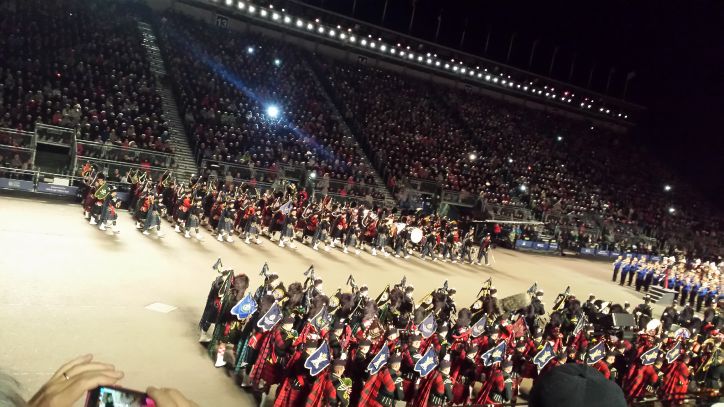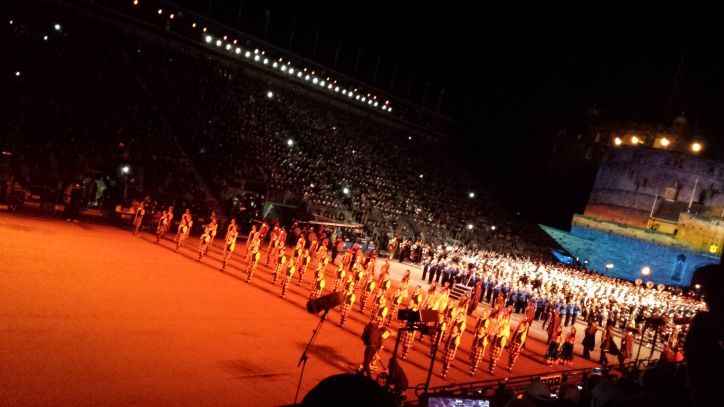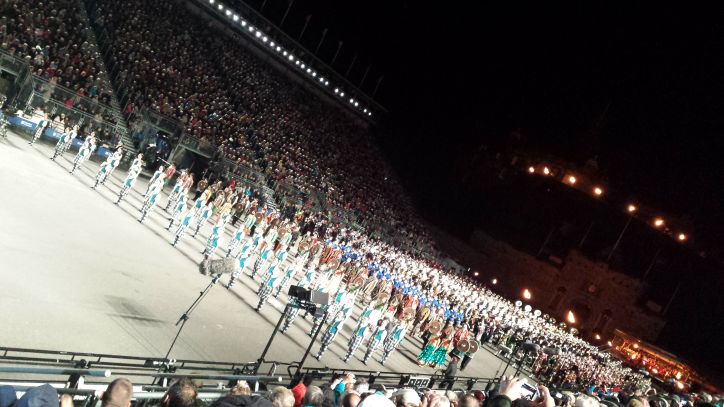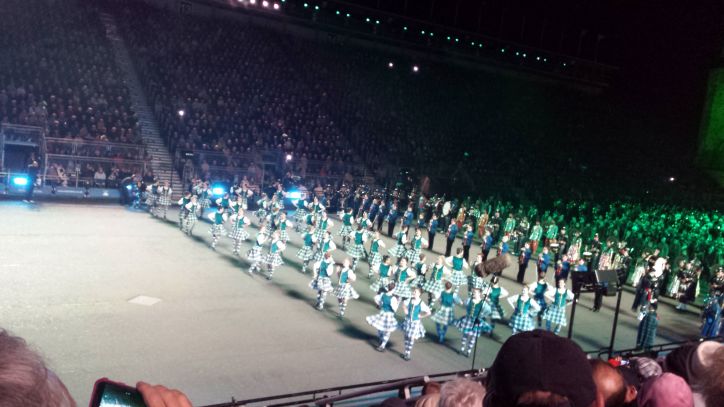 Finale fireworks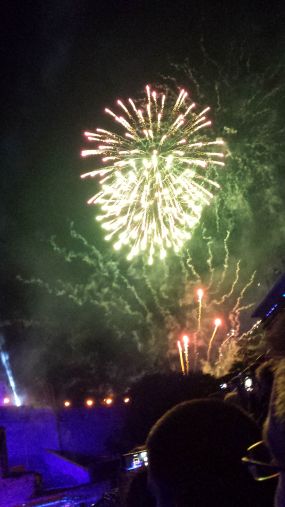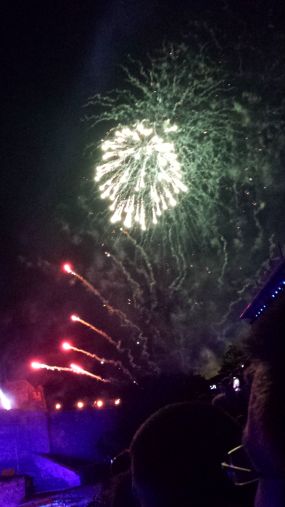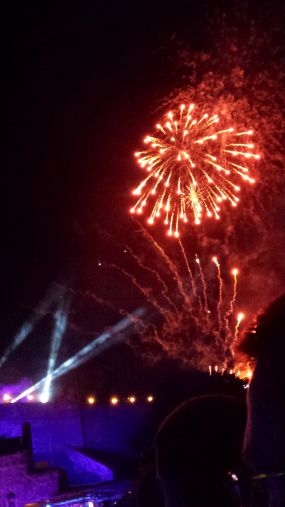 Once everything was finished, a rendition of Hallelujah was performed followed by a performance by the Lone Piper.
I cried. 
Overall thoughts
Words honestly cannot describe how I felt during the Edinburgh Tattoo. I was overjoyed with hearing the music of Scotland. Bagpipes, drums, singing, it was so heartwarming. I was filled with so much pride to be Scottish that I cried, several times. Oh my goodness I could not handle it. My partner was there as an anchor for me to cuddle into and cry happy tears. The Edinburgh Tattoo showcases the talent and tradition of Scotland, my homeland. Nothing compares to that!
It shocks me that it took me this long to attend the Tattoo. I can officially say that it was the best thing I have witnessed in a long time. Do yourself a favor, if you're ever in Edinburgh during the Edinburgh Fringe, GO AND SEE THE EDINBURGH TATTOO. Not going to be in Edinburgh during the Fringe? BOOK TICKETS AND GO FOR THAT! It is something that I feel that everybody needs to see at some point in their life.
I loved it so much.
Have you been to the Edinburgh Military Tattoo before? Let me know your experience in the comments below!