Where I live now, there is a local theater that is called De Klinker (The Klinker, there is really no translation for it). Many different performances take place here throughout the year. I enjoy going onto the website now and again to see if anything interesting catches my eye. Recently, something did! A local dancing show was going to take place on the 14th and 15th of July, and I really wanted to go.
So I did. This blog talks about the dancing show evening!
I have always loved dancing
Before I talk about the dancing show itself, let me tell you a bit about the history of dancing to me.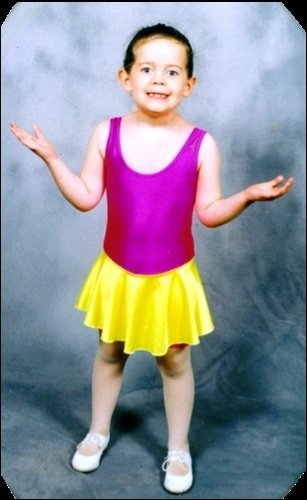 Ever since I was young, I have loved dancing. Ballet, Tap, Jazz and street dancing, I adored it all. My biggest regret was quitting at the age of 17. I had my reasons at the time, but as time went on I wish I did not quit. Recently I have been really wanting to start dancing again. One thing that I always looked forward to with dancing was the annual dancing shows. The thrill of performing in front of an audience was exhilarating.
Being backstage before a performance was insane but amazing. The adrenaline would be pumping through you as you would put your costumes on, do your hair and make-up and made sure you were ready to put on the performance of your life. At the end of each show, I would feel super happy and proud and always looked forward to the next dancing show.
I did not go alone
So back to the present. Since I really wanted to see this dancing show, I wanted to make sure I did not go alone. I am sure it would of been fine to attend the dancing show myself, but going with someone would make me feel more relaxed. I decided to ask my mother-in-law if she would accompany me to the show and she loved the idea! She even bought the tickets for the show for us! We decided to that the 15th of July would be the most suitable show to attend since the 14th was the Nacht Van Winschoten.
Once we had our tickets, it was just a matter of time before the 15th would arrive and we would be enjoying a splendid evening of dances!
Feeling amazing
On the 15th, I was super excited and ready to go to De Klinker for the first time for the dancing show. This was going to be the first time seeing something in a theater for a long time! As much as I was looking forward to seeing the dancing show, I was also extremely giddy about going inside De Klinker for the first time. I have been told about this place on many occasions, and have always wanted to go inside. Finally the day was here to venture in!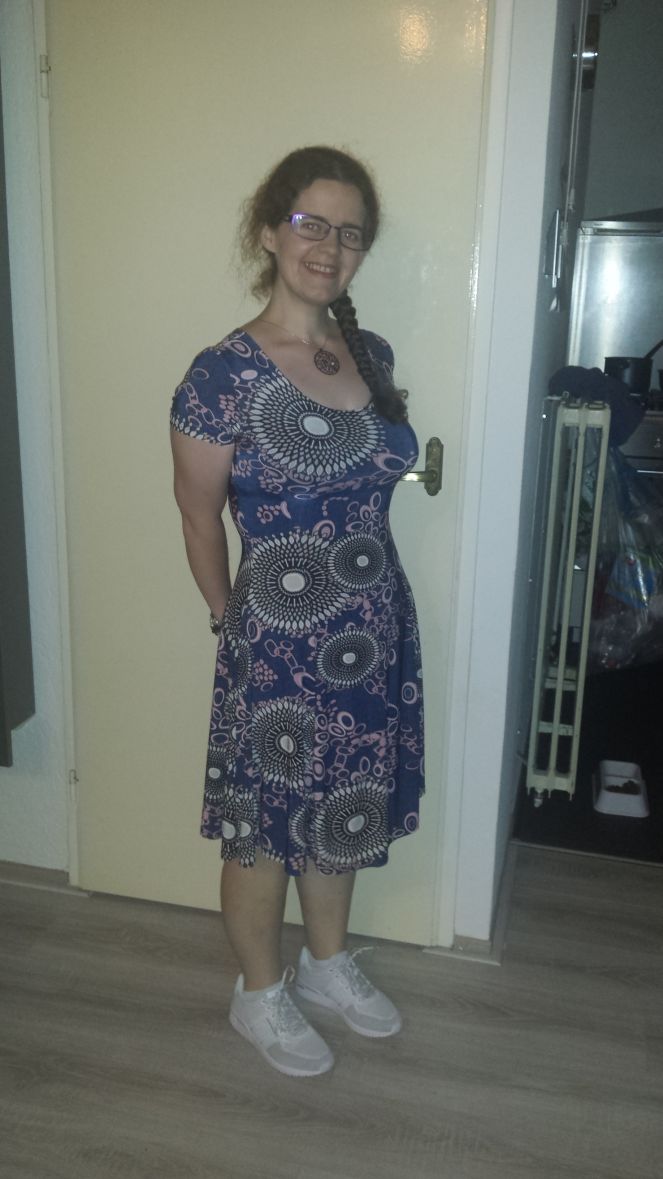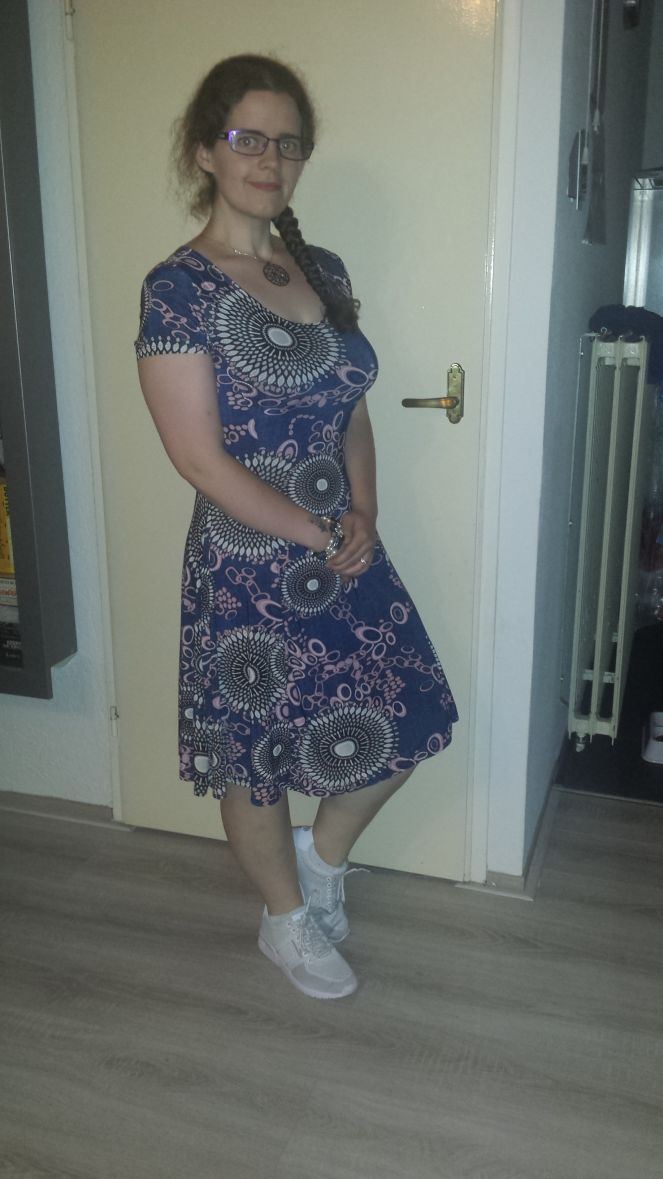 The dancing show was going to be a special evening of music, performances and a great bonding experience with my mother-in-law. To commemorate this, I decided to wear one of my new dresses. Wearing the new dress seriously made me feel super pretty! Sometimes it is hard for me to notice how much I have changed over the past few years, bu this dress seriously helps with that.
My mother-in-law came over to the house for dinner with myself, my partner and my father-in-law. It made sense since the men were busy working in the back garden on the shed. Once food was done, it was time to head off towards the theater! TALI-HO!
Dancing Show Time! To De Klinker we go
I was rather surprised with how busy De Klinker was. It made sense of course, with the families and friends of the dancers coming to watch. In a way I did feel slightly odd that I was not going to watch anyone in particular, just the dancing show as a whole. Maybe that was a good thing, because it meant I didn't need to pay attention to any one person.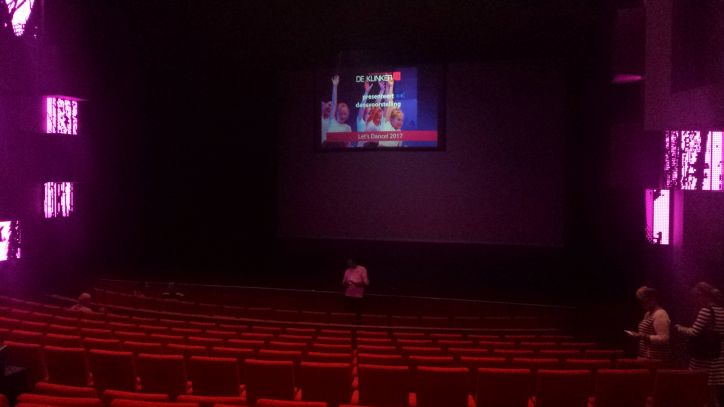 Inside De Klinker was beautiful. It was bigger than I originally imagined. The ceiling was super high and the lights were beautiful and sparkly. Where we would be going inside De Klinker was the Grote Hall (big hall). The show would start at 7:30pm, so we had plenty of time to go to the toilet and walk around before heading into the hall.
At 7:10 we went to find our seats.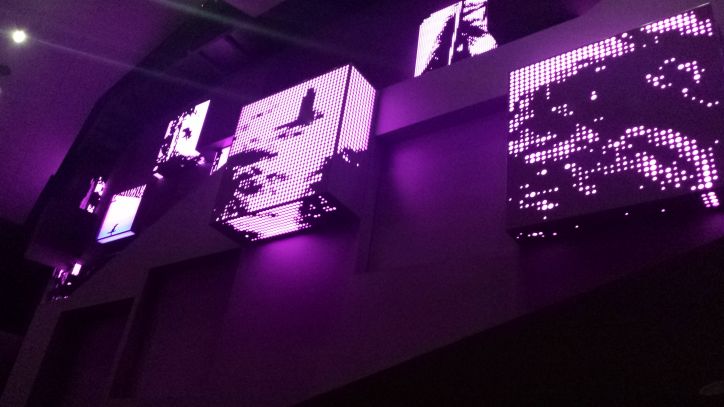 The hall was stunning. The chairs were laid out beautifully in a typical cinema/theater style, and oh my goodness the light fixtures. They blew me away with their beauty! They changed color and were so big, I loved them so much!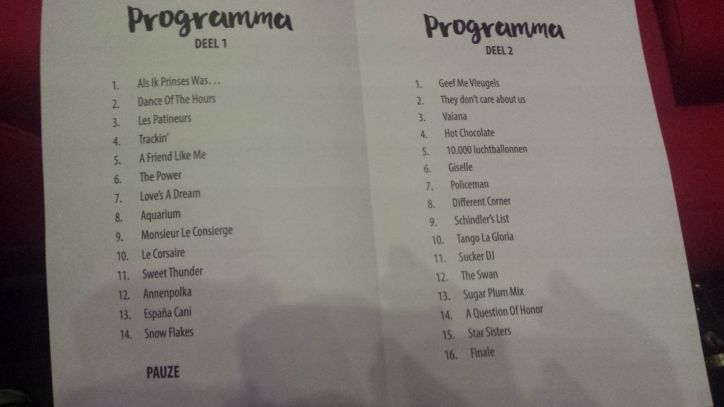 While waiting for the show to begin, we managed to look through the program that was provided to us at the entrance. It had the names of all the dances that would be shown throughout the evening. It was a pretty fun game we played in figuring out which dance would fit each name.
Soon the lights started to dim, the curtain slowly raised and music blasted us back into our seats.
The dancing show had begun!
Pictures speak more than words
Now I could spheel on about how amazing and beautiful each and every performance was. However, I managed to take quite a few pictures of the show. Below I will share my favorite pictures of the evening with a description of how the dance was!
Part 1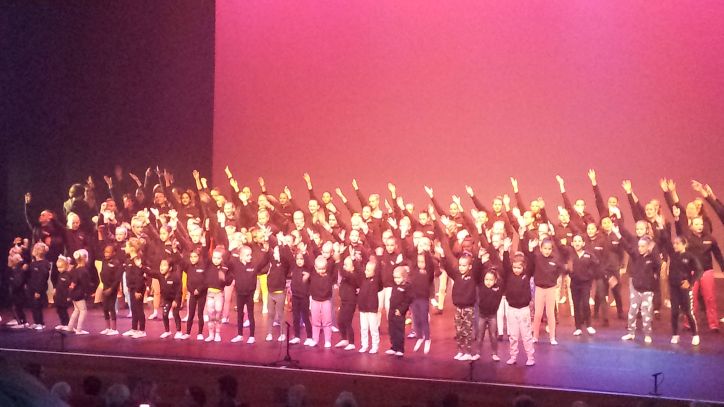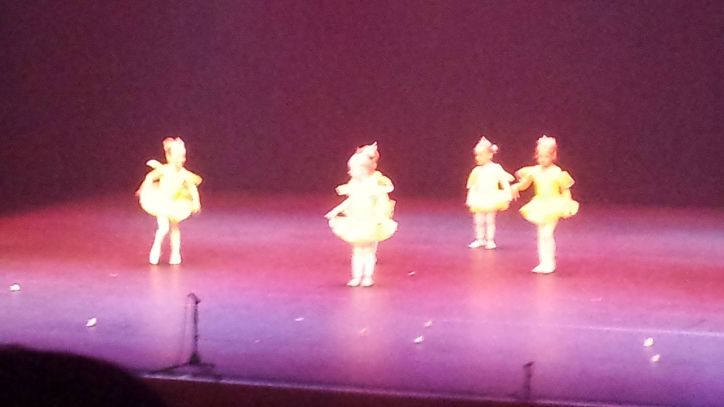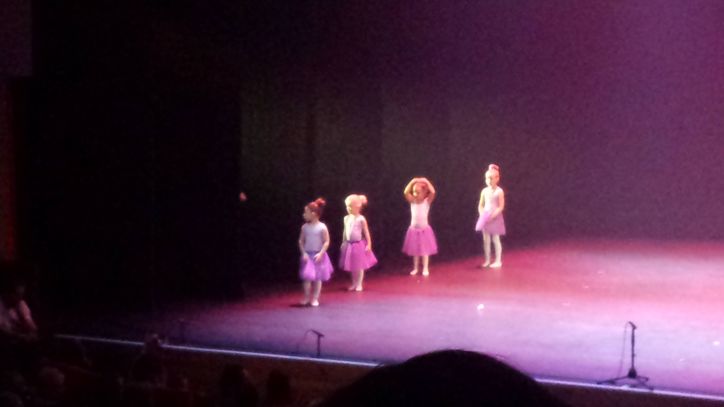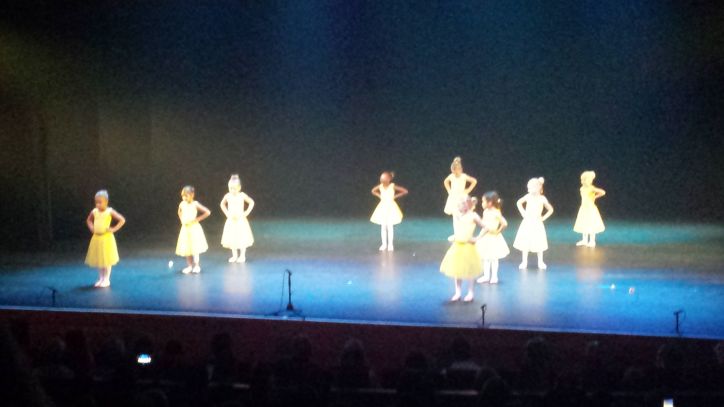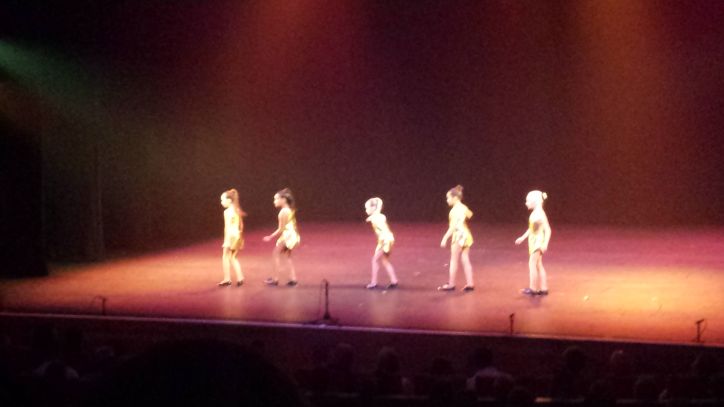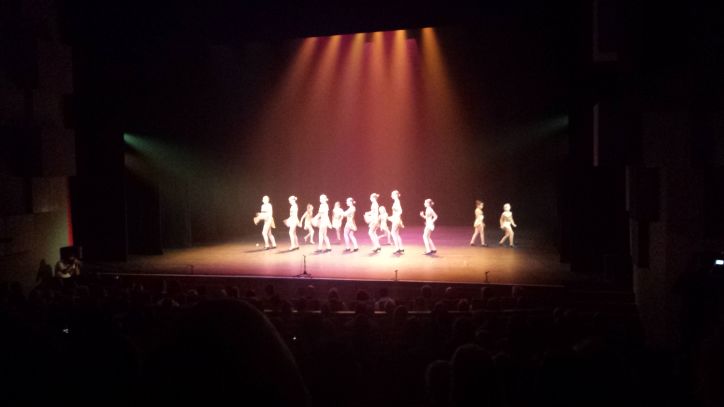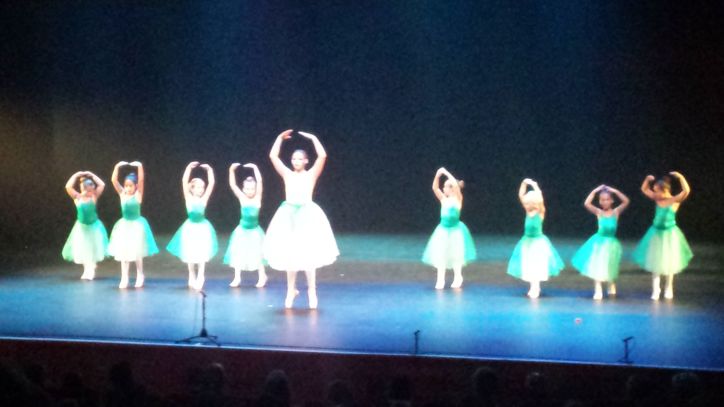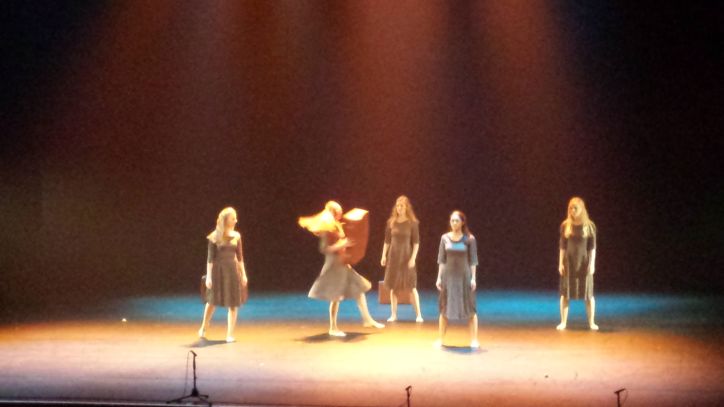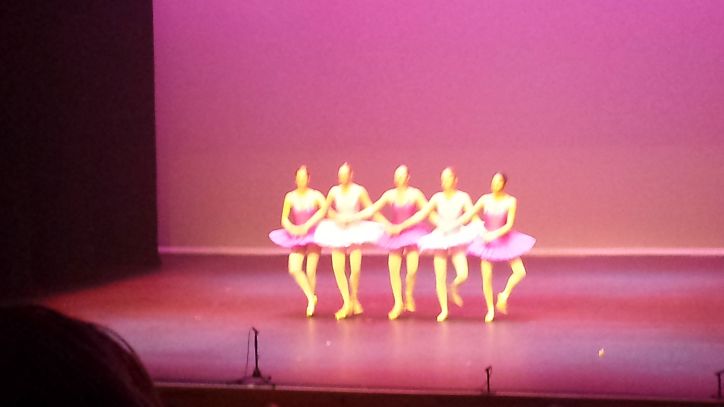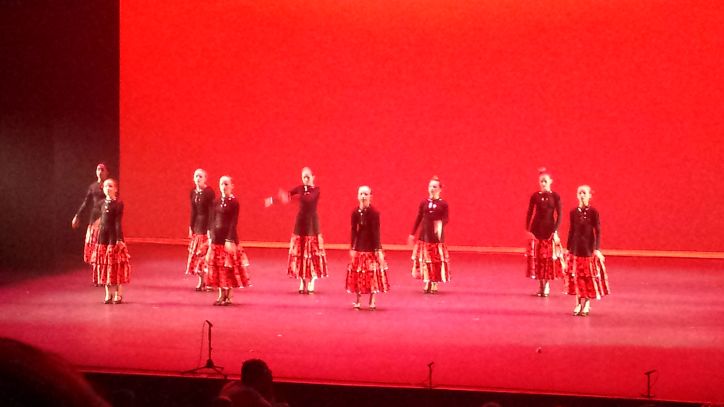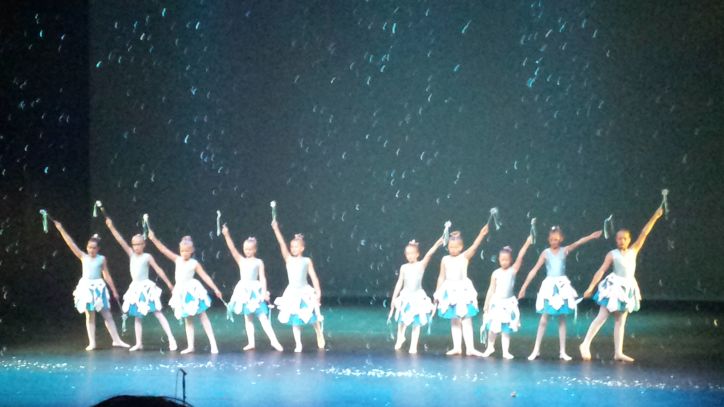 Part 2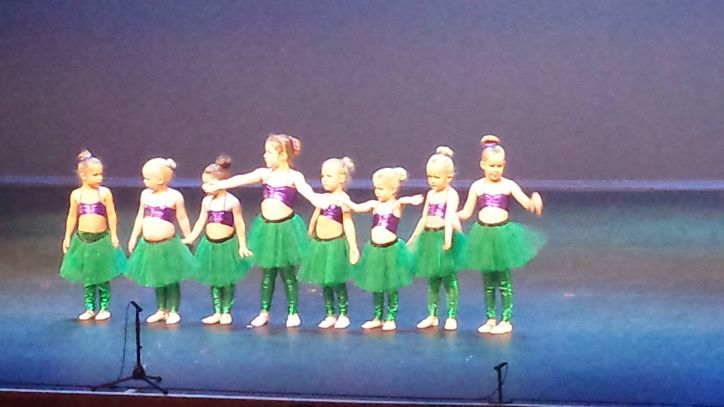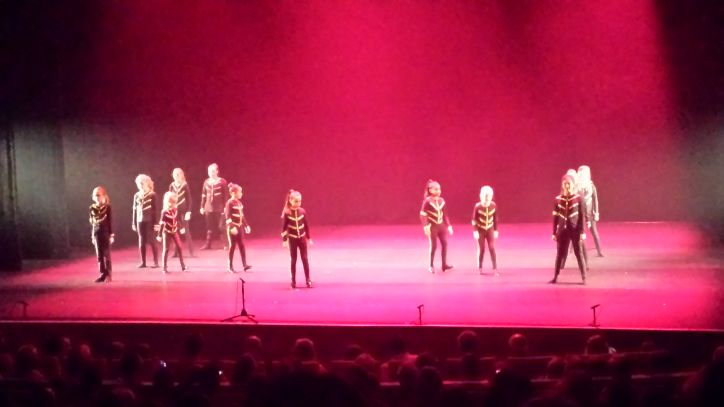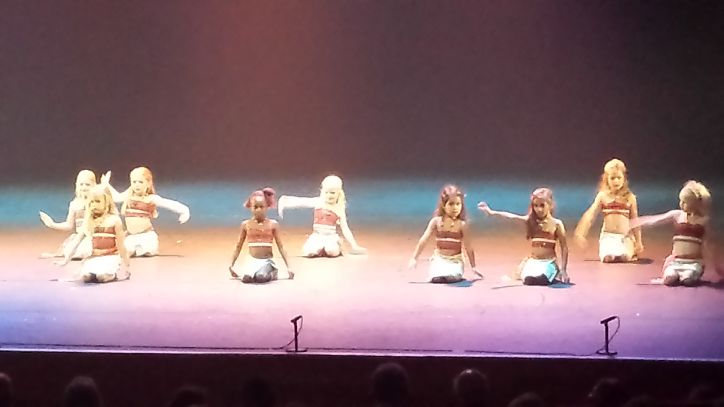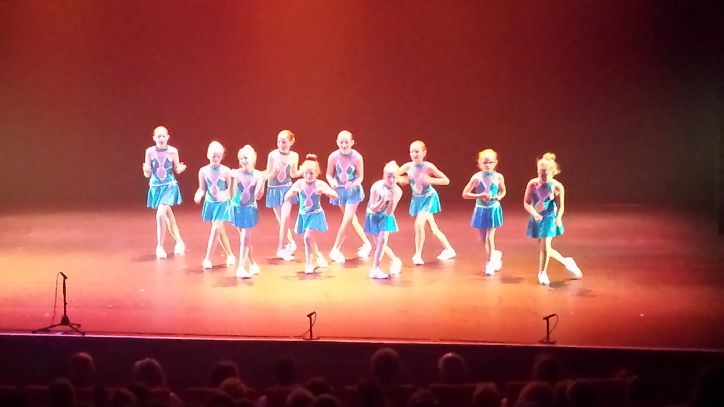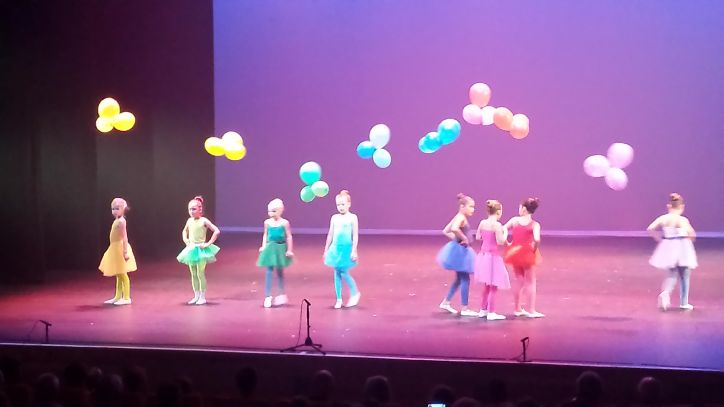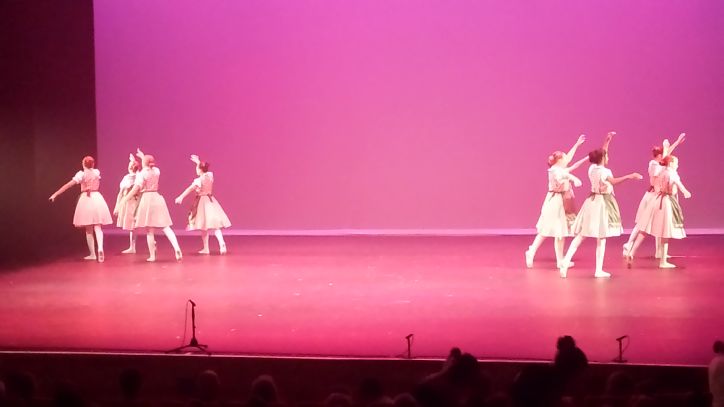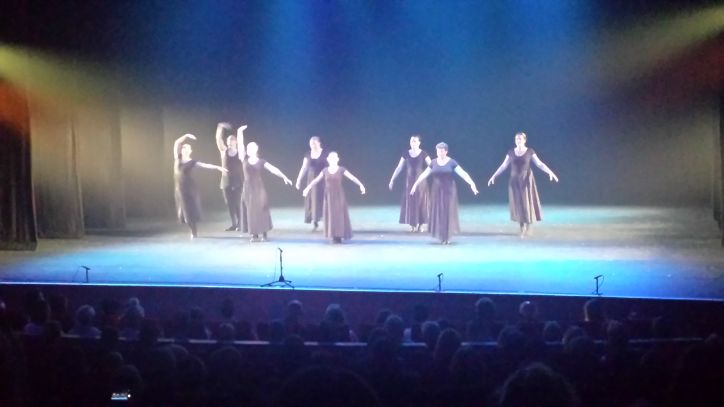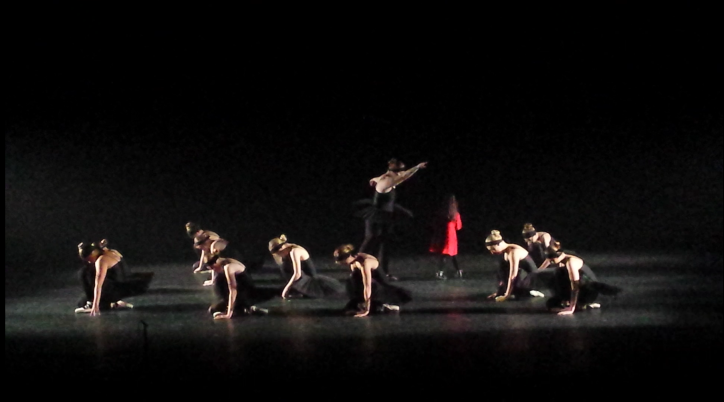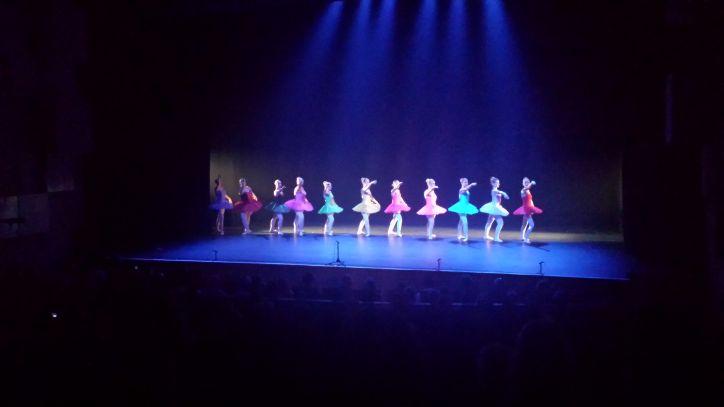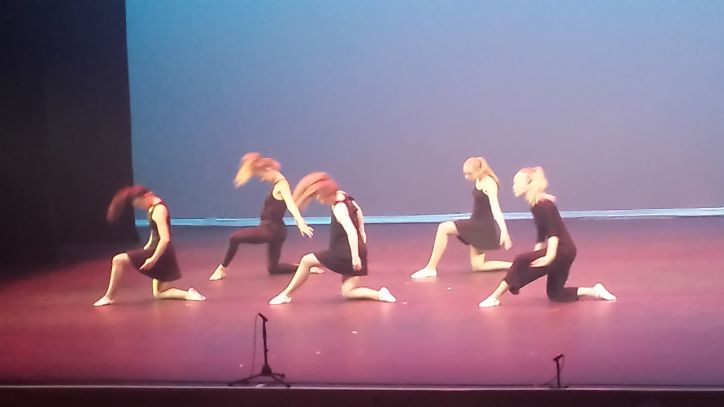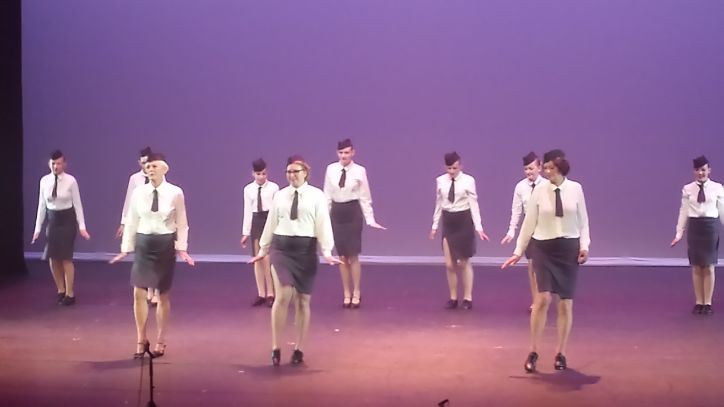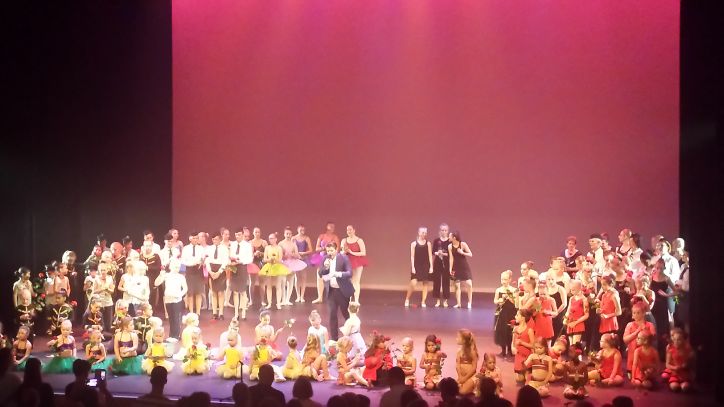 What did I think of the dancing show?
It was incredible. I thoroughly enjoyed my time watching the show. All of the dancers were super wonderful and the small children made me giggle on several occasions. As much as I enjoy watching the more "polished" performances of the older dancers, I think I enjoyed watching the small ones more. They are just so sweet and carefree and just love being there.
Going to the dancing show was also great because it gave me and my mother-in-law good quality time together. It was fantastic and I loved each and every moment of it. I really look forward to doing more things with her in the future, hopefully together with my sister-in-law too!
Have you been to a dancing show before? Or have you performed in one? Let me know in the comments below!