After a wonderful rest day, it was time to do the third walk of the Avondvierdaagse. Day 3 was the day I was extremely looking forward. Reason being, this would be the walk that goes through my own street and beside the dijk. Would be a wonderful walk! Here is how the Avondvierdaagse Day 3 went.
Day 3 of the Avondvierdaagse
The weather throughout the day was a scorcher. A blazing 27 degrees celcius (80 F for my American friends!). According to the weather, there was supposed to be thunder and lightning because of the humidity around about 6pm. This would be happening during us walking. However, that never came to be. The sun was shining with a slight breeze here and there. As per custom with the avondvierdaagse walks so far, we headed off to Oma and Opas, waited for mother, and headed off to start our 3rd day.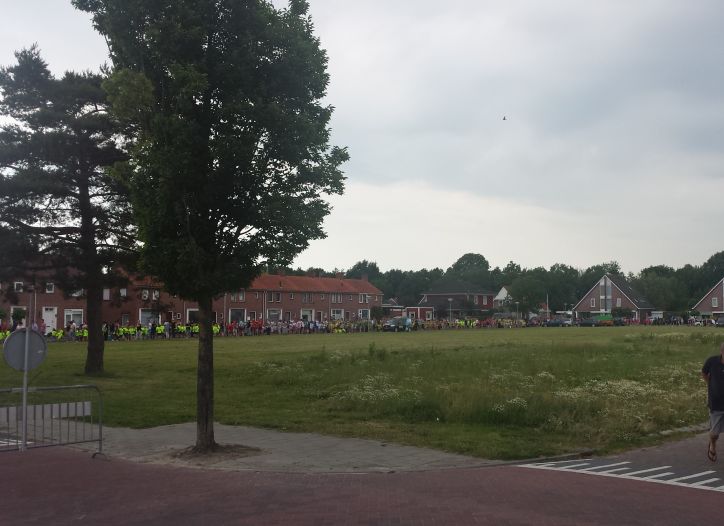 Day 3 was absolutely PACKED at the beginning. Loads of school children groups waiting to get started. I did not expect so many of them to be out during the heat, but of course they are children. They can withstand anything as long as they have sun screen! We collected our little stamp card and headed out for the 3rd walk. As I have mentioned in previous blogs, this was the one I've been looking forward to. This was because we would be walking proudly through our street and past my partner (and my) nieces and sister who would be cheering us on!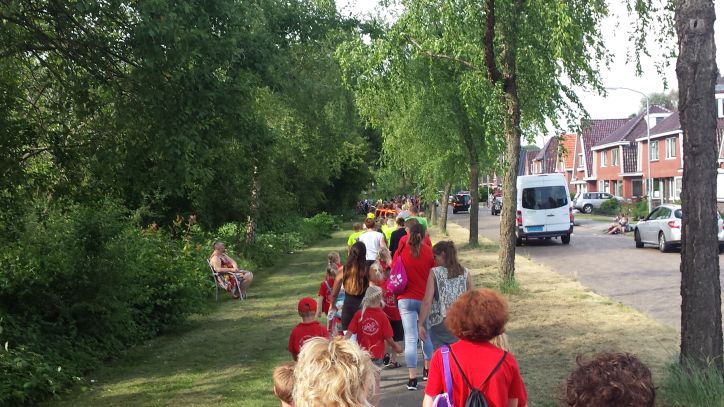 Out of all of the walks so far, this one felt (and was) the longest. Even though they say that you walk about 5km each time, some of them are a little bit longer or a little bit shorter. Turned out that Tuesdays walk was a little bit shorter. Today was longer. The walk went through more urban streets, beside the dijk, through the park (my favorite park!) and then looped back around through streets to finish.
Niece was so happy!
When we walked through our street, the niece was sitting outside their house with her little seat alongside her baby sister and my partners sister. When they saw us, she was so excited and waved madly. She is such an adorable sweetheart who I love to pieces. That moment alone made this the best walk ever. But it was not over, we still had to walk past the dijk and through the park.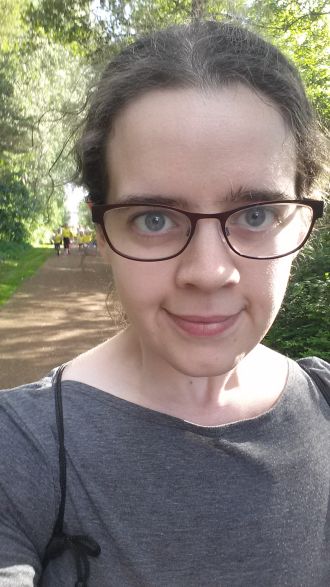 Once we finished walking through our street, it was time to start walking towards the dijk. This was the part where most of the children started taking their drink and food break. There we SO many of them. But we casually walked past and continued on through towards the dijk.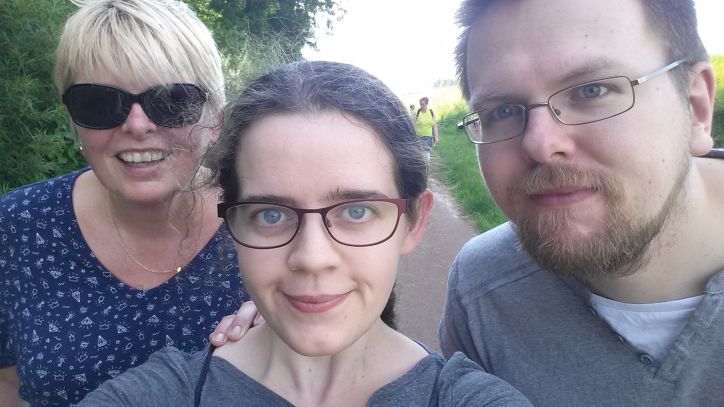 Walking past the dijk and into the park was wonderful. If you don't know my love for the park, you can read about that here. There was a nice bit of wind plus plenty of shade so it helped keep us cooler.  I was super thankful that I brought my little bottle of water with me because my goodness, I needed to drink a lot because of the warmth.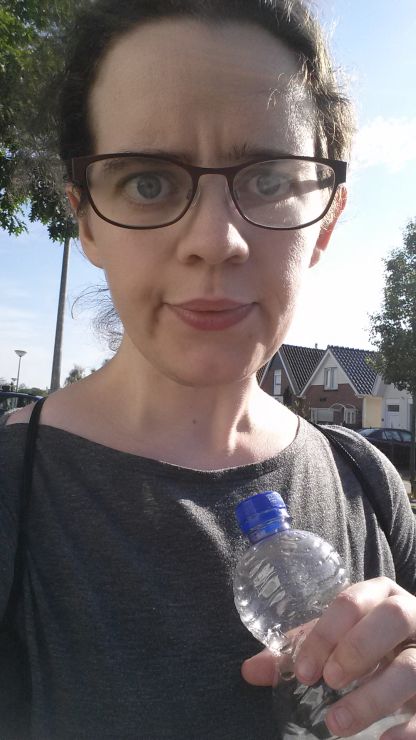 The walk through the park as always was delightful. Some photographers were actually there and took pictures of us while we were walking through. No idea where them pictures will end up, but I am sure I will let you know if I find them! Once out of the park, there was an Albert Heijn kiosk with water bottles and apples. When we passed, they gave us all a nice cold bottle and cheered us on. Now that was blissful. A nice cold bottle of water against the skin? Yes please!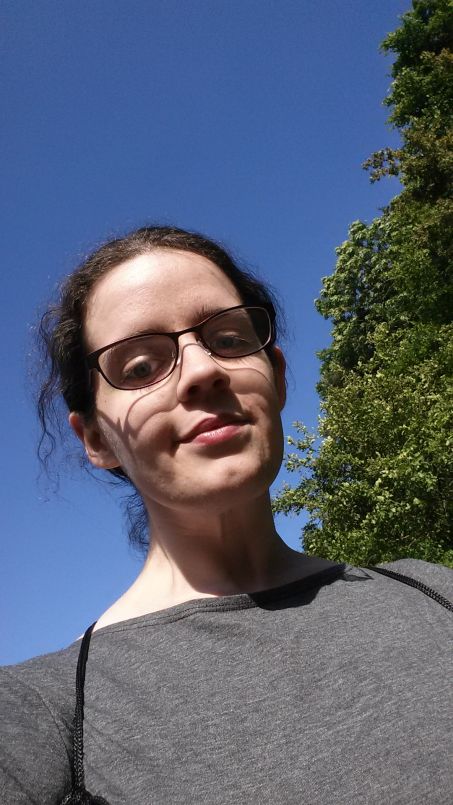 Looping back through streets, we then completed our third walk of the avondvierdaagse! I am so super proud of all of us. Even though 5km each day may not seem much to some people, but it is still a great achievement. I feel so alive and energetic while I walk. Being able to take in the surroundings and just being about to enjoy being outside is superb.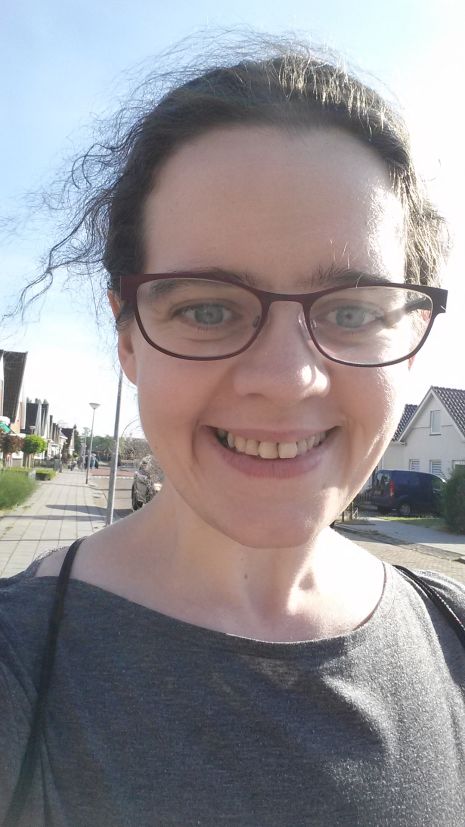 Tomorrow will be the last day of the avondvierdaagse. This will be a big day for all the participants of the walk. Everyone who successfully completed the walk shall receive medals and walk with them proudly in a parade.  This will also be the moment when they may receive gifts such as flowers and/or candy. So needless to say, I am thoroughly looking forward to that experience!
These past 3 walks have been incredible. A lovely bonding session with my mother-in-law and my partner and being able to bask in the glorious weather. I'm looking forward to the last day, but I am also sad that it is drawing to a close soon. But bring on the parade, the flowers and the feeling of success!