A Curse so Dark and Lonely
A Curse so Dark and Lonely
Fantasy, Young Adult, Retellings, Romance
Bloomsbury YA
January 29th 2019
Paperback
476
Fall in love, break the curse.
Cursed by a powerful enchantress to repeat the autumn of his eighteenth year, Prince Rhen, the heir of Emberfall, thought he could be saved easily if a girl fell for him. But that was before he turned into a vicious beast hell-bent on destruction. Before he destroyed his castle, his family, and every last shred of hope.
Nothing has ever been easy for Harper. With her father long gone, her mother dying, and her brother constantly underestimating her because of her cerebral palsy, Harper learned to be tough enough to survive. When she tries to save a stranger on the streets of Washington, DC, she's pulled into a magical world.
Break the curse, save the kingdom.
Harper doesn't know where she is or what to believe. A prince? A curse? A monster? As she spends time with Rhen in this enchanted land, she begins to understand what's at stake. And as Rhen realizes Harper is not just another girl to charm, his hope comes flooding back. But powerful forces are standing against Emberfall . . . and it will take more than a broken curse to save Harper, Rhen, and his people from utter ruin.
"I am always surprised to discover that when the world seems darkest, there exists the greatest opportunity for light."
A Curse so Dark and Lonely by Brigid Kemmerer is an absolute joy to read. When I found out about a retelling about Beauty and the Beast, I was intrigued. When I kept hearing numerous positive things about the book, I knew I was in for a treat. What a fantastic book.
The writing style of Kemmer is a breath of fresh air. The world of ACSDAL is vast. There is so much going on and I love that! The kingdom of Emberfall has so many areas that we get to have a look at, and I really hope that we get to explore more in the next book. The world felt alive and while reading, I could visualize myself being there alongside Rhen and Harper. There is also a great amount of rep that is present within the A Curse so Dark and Lonely. The main character, Harper, has Cerebral Palsy. I don't think I have ever read a book about that, and I feel like the subject of the disability is handled well.
"Have you not figured it out yet? The curse torments us all."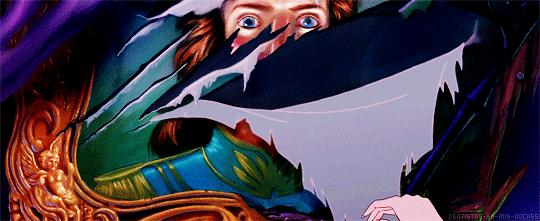 A Curse so Dark and Lonely's story follows two main protagonists. Rhen, Prince, and heir of Emberfall has been cursed by a wicked enchantress. He must repeat the autumn from his 18th birthday until he can break it. There is only one way to break it – find a girl to fall in love with him. But that is easier said than done. His commander and loyal protector, Grey, helps him find girls who may help him break the curse. However, Rhen has not succeeded in lifting the curse. When the season nears the end, Rhen transforms into a vicious monster who destroys anyone and anything in his path. Including his family. With a new season upon him, Rhen wants nothing else than to break the curse once and for all.
Enter Harper. A girl from DC, she has problems with her own. Her father ran into debt with men and ran away from his family. Her mother is dying from cancer and her brother, Jake, does terrible things in order to get the money for the debtors. She plays as a lookout for him to make sure he comes back safe. But one night, she sees a man attacking a woman in an alley. Not wanting to do nothing, she interferes to stop him. But he is stronger than she thinks, and soon everything changes for her. She is whisked off to Emberfall and stands before a stranger. Harper doesn't know where her kidnappers have taken her, but she needs to get back to DC and find her brother. What she doesn't realize is that Grey has taken her to another world. How will she get home? And how will she feel about the reason she has been brought before Rhen?
"My father once said we are all dealt a hand at birth. A good hand can ultimately lose—just as a poor hand can win—but we must all play the cards fate deals."

Harper is an incredibly fierce and feisty character. Despite her disability, it does not stop her from getting things done. It is a part of her and it doesn't slow her down. I really enjoyed that about her. She is a super caring and she absolutely adores her family. When she is brought into the world of Emberfall, she makes it clear to Grey and Rhen what she thinks and does not hold back. I was highly amused at times when she made Rhen feel on edge because he's not used to girls like her. Harper is a female protagonist that I adore. Strong, courageous and super sassy.
I also enjoy reading about the friendships she makes along the way. I especially love the friendship she makes with Zo, a music apprentice who is accepted into the guard when they are in need of people. Zo is the type of friend that Harper has needed in struggling times. The way in which Harper's character grows from strength to strength is simply stunning. She is willing to sacrifice herself for Emberfall, a world where at first she felt like she didn't belong. But the more time she spends within it, the more she feels like DC is a dream and this is her reality. Emberfall for her is home.
"Failure isn't absolute, just because you couldn't save everyone doesn't mean you didn't save anyone."

Rhen back story is one that makes my heartbreak. He has had to struggle for so long because of the curse upon him. He is very much broken. In the beginning, he came across as pretty arrogant, but as the story progresses, we get to see just how the curse has destroyed him. He kept himself in his castle while his kingdom fell into ruins. This is because he felt like he couldn't do anything for his kingdom while being cursed. It's heartbreaking. He doesn't believe in himself. When Harper arrives, he has no idea what to expect. What he didn't expect was a girl who would snap back at him and tell him what for.
The relationship between Rhen and Harper is my very favorite troupe – enemies to lovers. Although the romance is a thing, it's not just that. There was a lot of trust building and becoming more open with each other. Harper did not trust Rhen for who he was. Rhen couldn't cross the line with Harper, otherwise he would know all about it. But for both of them, they are both suffering. Rhen with his curse, Harper with her family. It's very sweet to see how they eventually grow together.
Grey is a fantastic side character and I loved him!
As for side characters, I love Grey. He is a brilliantly loyal protector and friend to Rhen and is willing to lay his life down for him. At first, he doesn't come off as the nicest of people, but as the story progresses, we get to see him in a different light. He is super sassy and his quick remarks are funny and a joy to read. I also love the friendship that he formed with Harper. He is also cursed alongside Rhen to never age until the curse is broken. So when Harper starts opening up to Grey, it's nice to see his demeanor lighten up. He is a brave soul and I love him. Needless to say, I am so very curious as to what the next book in the Curse so Dark and Lonely series will hold for Grey.
Overall, I fell in love with A Curse so Dark and Lonely. It 100% lived up to the hype for me. A beautiful intricate world where not everything is as it seems. Characters who have imperfections but grow stronger together. Just a phenominal story filled with love, loss and strength. I really cannot wait to see what the next book will be!