16 years ago today, a life was lost. The unthinkable happened. You read it happening to other families and feel sorry for them. But when it happens to you, what do you do? There is really nothing you can do. You are left wondering the 'what ifs' and 'maybes' but at the end of the day, there was nothing to be done.
16 years ago, a life was lost.
Broken.
Confused.
Angry.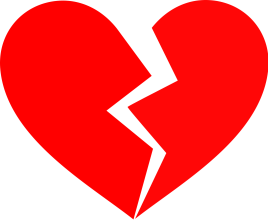 So many emotions to explain what happened. It shouldn't of happened, right? Why did someone think it would be a good idea to take her away. Someone so close that it would leave a dark vortex of sorrow, forever swirling in my heart. It is unfair. The bond between sisters knows no bounds. So why take her away? Did she deserve to go so early?
16 years ago, a life was lost.
My sister Emma was an incredible person. She was 13 years old when the world decided that it was time for her to go. I still remember the day like it was yesterday. A completely normal day ruined by the 'bigger picture'. Why now? She had her WHOLE LIFE to live. Emma wanted to become an author, to write books that thousands adored and loved. But she never got there. Maybe her books would of been too good for this life. Me and Emma were so close, playing games together and laughing. She would tell me about how much she loved Harry Potter and couldn't wait to see the movie.
She never got to see the 1st Harry Potter movie that released 6 months later.
Whenever I think about Emma, I remember her kind smile. The advice that she would give me about life. And her infectious life. God, her laugh was the best thing ever. I still remember how she talked too. The little bit of American mixed in with her Scottish. Blame years of watching Sesame Street for that. I really did love how she talked.
It breaks my heart whenever I hear people blaming themselves. But sometimes I do it too. What if I did not go to school that day? Would things of been different? But being guilty over an uncontrollable force is insane, ridiculous. It leads into a dark place where no one laughs nor cries. Sitting there thinking about the what ifs. They are endless. However the constant questions should not dictate the future.
Although Emma is gone, she lives on through me. Through my mother and my father and my little sister. My little sister loves Harry Potter. I love books. She is still there in the hearts of many. She won't truly be gone, not really. I think about her every day. Whenever I read a book, I think about Emma. Whenever I accomplish something new, I think about Emma. What would she be doing now?
I miss her. I just hope that wherever she is now, that she is happy. Alongside my Nana, Granddad, cousins and other countless family members, I'm sure she is. I love you Emma, and will never stop loving you.
16 years ago, a life was lost.
But never forgotten.
Remember
As time goes on
I get to feel
A little piece of
You that's real
It's in my mind
Tucked away
The memories
Are here to stay
I feel as if
You're still with me
Reading a book
And letting me see
But I get it now
That it's not you
The realization
I'm like you too
Losing myself
In stories and seeing
The books unravel
And really believing.
You're reading along
With me by my side
Giggling and laughing
No someone who died
Remember my words
Whatever you do
You're never forgotten
And I miss you.
Emma. 
28/04/1988 – 31/05/2001 
13 years old.